Where the world gathers for
plating, anodizing, & finishing Q&As since 1989
-----
19 carat white gold
We are in the process of deciding on the metal to be used in our engagement ring. The jeweler has suggested 19 carat white gold but we do not have any information on this since most people often recommend platinum. We want the ring to be white and keep its polish for as long as possible. Which would you recommend? And, what are the advantages of 19 carat over platinum?
Your early reply would be appreciated.
Thanks.
R. Chin
- Vancouver, B.C., Canada
---
Hello R.,
White gold would be easier to polish than platinum, but it won't keep its polish as well. If you are planning on engraving the ring, gold is softer, and the engraving will wear off easier. Jewelers will usually coat white gold with rhodium, this keeps the gold from oxidizing, but the rhodium plating will wear quickly. The jeweler I was recommended to said he would replate the rhodium for free as long as he is in business - I trust the guy, but I also know that rhodium plating is cheap, so I can go elsewhere if need be. Other than that, figure on paying about 3 times more for a platinum band. Personally, I don't like the way platinum looks between polishings, a look that resembles a dinged up aluminum can to me.
Good luck to you and your future spouse,
Jake Koch
G. J. Nikolas &Co.,Inc.

Bellwood, Illinois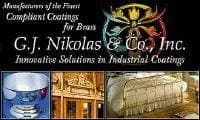 ---
Hi, to start with make sure you do not have any known allergies to white gold which contains nickel as the alloy. Secondly, 19 karat doesn't necessarily get you much more whiteness, so don't pay more than you should for the extra karat. Also be aware that most white gold is plated with a whiter bright metal called Rhodium. This plating lasts about 2 years and is used to enhance the surface whiteness of white gold. It does not last forever, periodic replating will need to be done. Make sure you ask the jeweler about a written guarantee for their rhodium plated products. If you are looking for toughness and durability with reasonable whiteness than Platinum is clearly the best choice. So here are the choices: white gold with "palladium" as the alloy instead of nickel, platinum metal jewelry instead of white gold or white gold with a rhodium plated finish for an additional whiter appearance with the acceptance of periodic replating to preserve its white appearance.
Good luck and congratulations!
David Vinson
Metal Arts Specialties - Leonard, Michigan
---
Platinum is more expensive but much better if you can afford it. Keep in mind you will be wearing your wedding ring every day.
Neil Bell
Red Sky Plating

Albuquerque, New Mexico
---
Hi R,
If you want to put long lasting same shine then you should do clear coating. It'll last more then 5 to 6 years.
Good luck,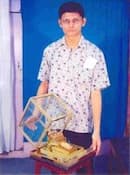 Dipen Pattni
jeweler/goldsmith - Dar-Es-Salaam, Tanzania
---
My wedding ring is white gold--I have no idea of the karat, but probably is 14 or 18. It is 41 years old and has never needed polishing despite being exposed to a laundry list of chemicals. The original pattern is gone and is now a basic ring. Not too bad for "soft" gold after that long.
James Watts
- Navarre, Florida
---
January 3, 2012
*x*x* PLEASE READ THIS *x*x*

There is some serious misinformation in the above answers to your question!

First of all, Rhodium plating is necessary for 10 kt, 14 kt, and 18 kt white gold but is NOT necessary for 19 karat white gold. Also, 19 karat white gold is a forged metal, it is not the same type of alloy as 10, 14, or 18 which can (but not always) carry nickel. 19 karat white gold is 80 percent pure gold and usually only palladium, making it very strong and making it keep it's white silvery shine forever. 19 Karat white gold is very maintenance free (especially since you don't have to rhodium plate it).

Second, Platinum is soft but it doesn't wear away. Pure platinum is very soft but is usually also mixed with palladium to make it stronger. It is definitely denser making it heavier than white gold but can get scratched. Like a hot knife cutting through butter, scratched platinum doesn't lose any of the metal so it won't wear down. All you have to do is take it to a jeweller who will use a special compound to smooth out the metal and 'shift' it back into place.

Platinum is a recognized precious metal and carries a luxurious prestige whereas 19 karat is maintenance free. The choice of which is better is up to you but these are the facts.
Chris Bentley
- Calgary, Alberta, Canada
---
Thanks, but just to be clear: 19 kt means 19 parts gold to 5 parts "not gold". To my knowledge it is not a trade name and does not mean anything beyond that. You seem to be saying it always implies something additional, and you may be right -- but I'm not seeing why it implies an extra white color compared to other karats.
It is certainly true that the whiter the better. And yes, there are white golds that are white enough to not require rhodium plating; Stuller makes one, and I imagine other suppliers do as well. But some people like the bling of rhodium plating anyway, which no white gold could ever match, so they may want the 19 kt white gold plus rhodium plating.
Regards,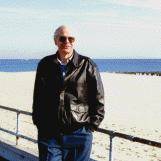 Ted Mooney
, P.E.
Striving to live Aloha
finishing.com - Pine Beach, New Jersey
---
June 24, 2013
Q. Can you sell 19 k gold jewelry ?
Terry Cornwell
- Almaradi, Alicante, Spain
---
June 24, 2013
A. Hi Terry. Can you add a few more sentences to your question? Are you asking if it's an illegal product? In Spain or the USA? Or are you implying that it is so expensive that you question its marketability? We just don't know what you are trying to ask. Thanks.
Regards,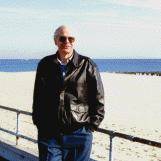 Ted Mooney
, P.E.
Striving to live Aloha
finishing.com - Pine Beach, New Jersey
adv.: Discover the choice made by manufacturers
nationwide for high quality jewelry plating & finishing