60,000 Q&A topics -- Education, Aloha, & Fun
topic 11988
Cleaning an old copper kettle
A discussion started in 2001 but continuing through 2020
2001
Q. I bought a very crusty copper apple butter kettle that needs some help. Right now there isn't a single hint of copper color or that nice patina showing through. And no, I don't want it to be shiny copper - just to get it to not look solid black! How can I get some of its 90 years of dirt off?
Arlene Elliott
- A2, Michigan
---
2004
A. The best way to clean a copper kettle is to use vinegar and salt with a sponge or rag.
Rick
[last name deleted for privacy by Editor]
- Herrin, Illinois
---
2004
A. Vinegar and salt are likely the least expensive way. To get our copper kettle ready for apple butter making, I first scour the inside with a Brillo/SOS pad and rinse well. Then I use hot vinegar and salt or Baking Soda . However, one year we discovered that the kettle we thought was clean when we started our apple butter making, suddenly became sparkling on the inside when we heated the cider! So HOT CIDER really cleans it up, but that ruins the cider. Since we cook with ours, I don't worry with the black on the outside.
Linda Shoemaker
- New Providence, Pennsylvania
---
2007
Q. I just shipped 2 large copper kettles (used for apple butter). These will go in my kids houses for storing firewood. I want to keep the natural copper finish and not lacquer them. How can I clean them up, they look pretty sad. thanks
Don Drew
hobbyist - California
---
2007
A. I have a really good cheap recipe for cleaning brass, copper, aluminum, stainless steel, etc.: 1/2 Cup ketchup, 2-3 TBS white vinegar, 1-2 TBS salt; let work 30-45 minutes, rinse off with water. Another for rubbing on or to soak small items is 1-2 Cup vinegar and 4-5 TBS salt; let soak until clean then rinse with water.
Q. Now you need a good sealer which I have yet to find. Suggestions are welcome, prefer something like the easy cleaner,and similar price range. Thanks,
Byron L Milburn
retired hobbyist - Kingman, Kansas
---
2007
A. Make a paste of juice of one lemon, 30 gm (3 TBSP) of plain flour, 25 g (1 TBSP) fine salt. Apply with soft flexible brush or soft cloth. Leave to soak for a few minutes. Rinse with clean water, then buff to shine with usual copper cleaning product. ( or fresh sorrel leaves and the green leaves of leeks make copper and pewter gleam.
Copper will keep its shine for longer if you finish polishing with a ball of newspaper.
Gleaned from Secrets of good Housekeeping.
Or my favorite. Use a tin of baked beans smothered over all your copper wear, after a minute or two it will have brought it back to new. I have tried this many times by accident when some spilled on the pot as I was pouring beans out.
Also, keep your lemon halves to rub over the copper at washing up time. Applying a few times and rinsing will with patience remove all tarnishing.
Elwood Amey
- London, England, UK
---
2007
Q. I have a apple butter kettle that got to hot when they last used it and now it is burned a little on the inside. Does anyone know how to clean that up so you can use it again?
Nina Nordwald
hobbyist - Warrenton, Missouri
---
August 26, 2009
Q. I have a copper apple butter kettle that belonged to my Great-Great grandmother. My great-aunt had it and painted the outside black and some dripped around the inside edges. Any suggestions on getting the black paint removed? Also, I have tried Vinegar, Salt and Ketchup methods of cleaning. It made a big difference but, it still has a more of a gold shine rather than the copper I was expecting. Is this normal?
Mark Earls
- Priest River, Idaho
---
October 17, 2009
Q. We have been making apple butter for several years now. Before putting the kettle on the fire, we painted the outside with a solution of "ZUD" and water. After the apple butter is "flavored" "jarred" and sealed, we turn a hose on the kettle and we have a beautiful copper kettle. Question: where can we find Zud, or what is equal to it w/o damage to the kettle? Thanks.
Bob Stanley
- Elizabeth, West Virginia
----
Ed. note: Here's a source =>
---
February 6, 2013
A. If your kettle is super dirty and you're going to make apple butter in it is after you peel the apples take rinds and put in kettle with vinegar and start a fire under until it comes to a boil. Make sure to take stir and push rinds up high on sides. Dump rinds and take SOS pad and clean up. Make sure you wipe dry, or it will tarnish. Any liquid left will make spotty. I own about 10 kettles. Some were pretty bad and used this method to get them clean as a new penny
Mike day
- Frederick, Maryland
---
---
February 8, 2013
Q. I recently purchased a vintage copper fire extinguisher which I was planning to convert into a copper kettle, however after opening the cap, I noticed that the inside has a thick coat of zinc or tin alloy that possibly contains lead. I took a torch to it, and melted away the thick areas, but I think for the complete removal of the coating, I'll need to use some sort of chemical method, that will leave the copper intact.
Any suggestions?
Thanks in advance, Joe
Joseph Redl
- Anaheim, California USA
---
February 9, 2013
A. Hi Joe. To each their own, but a safety rule that I personally believe in is to not use anything for food service that wasn't intended for food service.
First, we often don't know for sure what the coating is. Lead, mercury, cadmium in the coating? Even if you get it all off are you sure that the copper/brass wasn't leaded for machinability? And that it similarly is free of selenium, tellurium, or beryllium sometimes used in copper alloys? I don't know enough about fire extinguishers to know if there are further possible toxicities.
Second, no researcher or epidemiologist anywhere is tracking this stuff, correlating possible illnesses to the use of fire extinguishers as kettles, so we have no data to go on and are producing no data for the next person to go on.
Sorry, too risky for me, but diluted hydrochloric (muriatic) acid will quickly dissolve zinc without much effect on copper. Good luck.
Regards,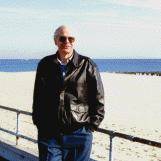 Ted Mooney, P.E.
finishing.com - Pine Beach, New Jersey
Striving to live Aloha
---
---
William Heyser copper kettles
January 21, 2014
Q. Does anyone have or has seen a large apple butter copper kettle signed by William Heyser, Chambersburg, PA?

I believe this kettle was made by Jacob Heyser, brother of William Heyser II, and sold by William Heyser (nephew to William Heyser II and son of Jacob) around 1835.

William Heyser is well known for copper tea kettles.

Thanks, EJ
E J McNicholas
- Clearwater, Florida, USA
---
June 2014
Hi EJ.
We welcome your question, but the focus of this site is metal finishing (plating, polishing, painting, powder coating, anodizing) so it attracts mostly people who are skilled, experienced, and interested in metal finishing rather than people who have insight into the history of specific collectibles. Such a person might wander by and help you out, but we'd suggest also posting on "collectibles" sites rather than holding your breath :-)
Luck and Regards,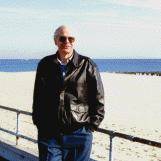 Ted Mooney, P.E.
finishing.com - Pine Beach, New Jersey
Striving to live Aloha
---
September 15, 2014
EJ- there is a marked W. Heyser kettle for sale on EBay currently. I just saw it for sale today.
Ashlee Henderson
- Tulsa, Oklahoma
---
---
June 12, 2014
Q. I have a large copper kettle and I would like to get all the black off the outside. Is anyone able to give me a solution? Thanks.
William Elmore
- NEW CASTLE Virginia
---
September 2014
A. Hi William. Try vinegar plus salt: very gentle to humans, very harsh to copper. If that doesn't do it, you'll need some buffing compound applied via a felt wheel in your battery operated drill. Good luck.
Regards,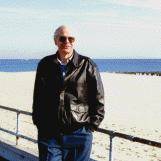 Ted Mooney, P.E.
finishing.com - Pine Beach, New Jersey
Striving to live Aloha
---
---
September 7, 2014
Q. I inherited a copper lined kettle my grandparents, used to make apple butter. It appears that the copper lining seam where the bottom of the kettle meets the sides has spread apart or worn away exposing the metal underneath. Is this kettle safe to use in its current condition? Is it repairable? If so, who can repair it?
Larry Ernest
- Goshen, Indiana
---
September 2014
A. Hi Larry. I'm not sure that it's ever been "safe". To my understanding, copper is not a "food-safe" material and the kettle should have tin properly hot wiped onto it. Please use the google custom search engine to search the site for "tin plating of copper pots". Sorry, I don't know who would offer that kind of repair and coating service these days. Good luck.
Regards,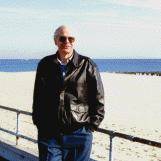 Ted Mooney, P.E.
finishing.com - Pine Beach, New Jersey
Striving to live Aloha
---
---
Cleaning an antique brass tray
April 19, 2020
Q. Hi. I found an antique molded decorative plate circa 1910 that looks like brass. I've tried mild cleaning solution with vinegar and baking soda to no effect. There are lots of small black spots and a general mottled appearance. Something must have spilled on it recently because there are patches of very bright brass. (Isopropyl rubbing alcohol?) I don't know if it's plated or what it would take to strip it, and if that would create more of a problem. Thanks.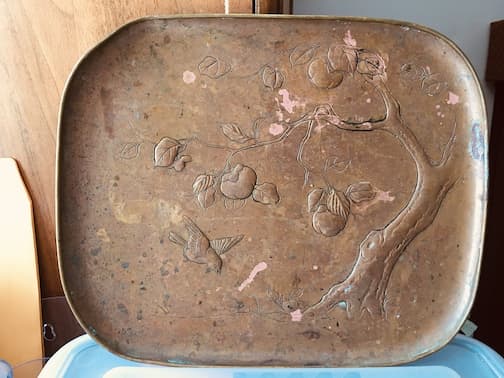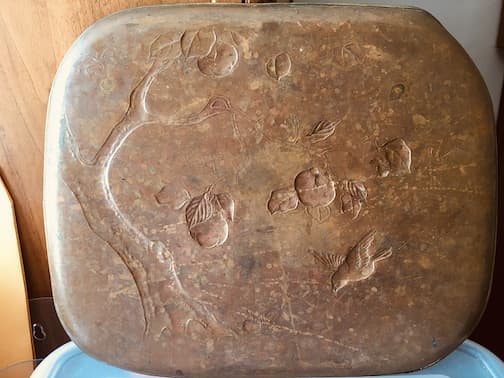 Naomi Nissen
for the home - Brooklyn, New York USA
---
April 2020
A. Hi Naomi. You've sort of implied some questions but haven't actually directly asked one, so it's not really clear to me what you are thinking of doing or why :-(

Seeing that the pattern on the outside is the same as the inside, I doubt that this item is cast or molded; it appears to be a stamping. I don't know any of the history of items like this, but just from the look of it, it's probably either a solid copper stamping, or it's a copper plated steel stamping; and a magnet should tell you which it is (steel is magnetic).
If it's plated steel, be grateful that the condition isn't worse, and don't touch it. If it's solid copper you are probably free to try to clean and/or polish it if you wish. Vinegar alone probably won't do much, but if you add salt, or if use ketchup or hot sauce or soy sauce (all of which combine acid with salt) it should remove a lot of the tarnish. You can also polish it with a polishing compound and a buffing disk on a battery powered drill, or you can send it to a shop.
Regards,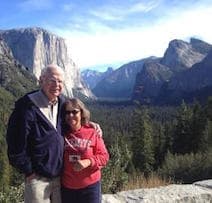 Ted Mooney, P.E. RET
finishing.com - Pine Beach, New Jersey
Aloha -- an idea worth spreading
adv.