Where the world gathers for
plating, anodizing, & finishing Q&As since 1989
-----
Is there a way to speed up the natural green patina aging on a copper roof?
I have a stucco house with a large copper awning over the front bay window. The house is about 6 years old and the builder told us that one day the copper would get a nice blue-green patina. SO! ...I painted my shutters a beautiful verdigris color to match what the roof would look like soon (ha!) and chose the same color for outside fixtures. Well... I am still waiting for the patina to show up. All that has happened is that the copper has turned dark brown to blackish. My neighbor tried to put a chemical on her rooftop (made of the same copper material as mine) and she said it ruined her roof and she had to replace the entire thing with all new bright orange copper. It, too, is now brownish black. I am not sure WHY she had put on a chemical (if for patinization or not) and she has since moved away. More to the point is that I do not what to make a HUGE mistake and have to buy a whole new roof top!
The other day I was polishing a copper pan and noticed that the paste had dried to a perfect green color. So I had a "great" idea to apply a watered-down solution of the copper cleaner to my rooftop to see what would happen. What happened was that where the mixture was heavily concentrated, bright green spots were produced. Most everywhere else it looks like a layer of brushed on whitewashing with ever-so-slight a greenish tinge. It has since rained and now it is starting to wear off, and although it does now have a more interesting weathered look, my husband hates it and it is still not green!
I have read a lot of articles on the internet about how to achieve various patinas using chemical solutions but they sound a bit intimidating - the toxicity, the blow torches, etc! Also I have to be careful that the surrounding stucco does not get stained in the process.
Does anyone know of a simple way to speed up the natural aging and patina process?
PS I live in North Carolina where the weather is hot and humid - not salty like near an ocean. Does this mean it will never work? However, in the real old part of town there are beautiful old mansions with green copper roofs... How did that happen?
Donna Krasner
- Charlotte, North Carolina
---
You might get your husband a beautiful "coffee table book" for Christmas-- "Colouring, Bronzing & Patination of Metals" [affil link on Amazon], Donna. There are an awful lot of shades of patinas, and if you are trying to match something you'll appreciate the hundreds of color plates and the alternative treatment methods.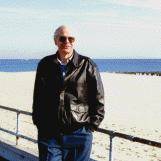 Ted Mooney
, P.E.
Striving to live Aloha
finishing.com - Pine Beach, New Jersey
---
I have used a highly concentrated salt water solution (1/2 cup the solution table salt diluted in 1/4 cup water) to age small jewelry and hardware items. The patina will appear only when the solution dries. Let the solution air dry, and then repeat until the patina appears. Bleach sprayed on brass will give you a green patina, I haven't tried it on copper.
Ann S Forster
- Baltimore, Maryland, USA
---
2006
I want the copper used as accents on my new home roof to turn the blue-green color and not brown. How do I do it?
Kathryn PAULSEN
CONSTRUCTION - SANDY, UTAH, USA