Where the world gathers for
plating, anodizing, & finishing Q&As since 1989
"Trivalent Chromate Coatings"
-----
2001
Q. How many different colored trivalent coatings are commercially available (not including organic overlays)? What are the typical neutral salt spray test ASTM B117 [affil link] duration requirements for each color trivalent chromate? Are US electroplaters stopping the application of hexavalent chromate on all parts they produce or only those for the automotive industry? Are companies willing to pay extra for trivalent chromate or is the push to use trivalent chromate in lieu of hexavalent chromate based purely on environmental factors?
Graham Dodd
Melbourne, Australia
---
2001
A. Yes, the US automotive industry is in the process of elimination of hexavalent chrome. This complies with the European Parliament's ELV Directive restricting hexavalent chrome to 2 grams per vehicle. (PS - The 2 gram limit may be voted down or eliminated before the deadline)
Most trivalent systems are clear. This will appear silver since the passivate goes on top of silver zinc or zinc-alloy. There are trivalent yellows available, but most of these are achieved using dyes, not a true yellow. Many people are working on a black trivalent, but I have not seen one ready for production use.
Salt spray performance varies greatly. There are many systems out there incorporating different topcoats and sealers in addition to the passivation. Each supplier can give you a ballpark figure for their systems. You can get resistance equivalent to hexavalent chrome.
No, automotive companies are NOT willing to pay for these systems. Everyone has to change anyway even though it costs more. Yes, this creates a big political problem. Everyone on the chain from OEM down will need to play "hot potato" with the added cost.

Tim Neveau
Rochester Hills, Michigan
---
2001
A. To answer your questions, maybe not in order I will relate a little information I have gathered as a supplier. Several suppliers are marketing trivalent chromate processes. The ones that re blue bright have low (17 hr) to moderate (75 hour) salt spray resistance. The yellow chromate replacements are available in all chromate formulations from a couple of suppliers, these will exceed 120 hours to white salt. Other suppliers are marketing a combination of polymers and trivalent chrome compounds which are mixed into the same tank for a one step process. Still other suppliers are using a trivalent chromate and a post dip. As usual the auto industry is looking for cost reduction while instituting standards for a more expensive process. This is the reason why the vast majority of companies plating for the auto industry are waiting for the trivalent finishes to be required! The environmental aspects are minimal in waste treatment for many plants but could make the difference in the classification of sludge and the resultant cost of disposal. The European auto industry wants to limit hex chromium in cars from a recycling standpoint to keep the hex chrome out of the recycling chain. This may not be based upon good science (my opinion) since the real danger from chromium comes from aerosol mists ( a recent study of chromium in drinking water in California bears this out).
I hope I have been helpful, not too boring or confusing.
Gene Packman
process supplier - Great Neck, New York
---
---
2001
Q. If there are trivalent chromates capable of achieving salt spray performance comparable to hexavalent chromates without the addition of top coats is the torque tension relationship affected when trivalent chromates are applied to fasteners?
Do the dyes, additives and top coats used currently and under investigation affect the torque tension relationship to any degree?
Are the Japanese OEM's and their US transplants using trivalent coatings? If not are they reducing the number of zinc plated parts with hexavalent chromate replacing them with organic or similar coatings?
Graham Dodd
- Melbourne, Australia
---
2001
A. Do not assume that a trivalent passivate can get equivalent corrosion performance to a hexavalent passivate without additional topcoats or additives. I said earlier that you can get equivalent performance, but that usually requires extra steps.
Friction of the surface is greatly affected by the finish. One good thing is that the majority of topcoats and sealers can be adjusted for friction requirements.
I have not yet seen any desire or requirements from Japanese OEMs or their transplants to eliminate hexavalent chrome. I have gotten the feeling that they really like the plating systems they use now because of cost, performance, and color and would probably resist changing away from these.

Tim Neveau
Rochester Hills, Michigan
---
2002

BUT...BUT...BUT doesn't Toyota, Datsun, & etc. have to meet the European directive if they want to sell cars to the EU?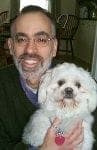 Tom Pullizzi
Falls Township, Pennsylvania
---
2002
A. Yes exactly, Tom. It will be interesting to see if there are any last minute shifts in OEM requirements (all OEMs not just Japanese) around the 1st of July.

Tim Neveau
Rochester Hills, Michigan
---
2002

As I work for one of those transplants I hope the change away from hexavalent if implemented is given plenty of notice.
Graham Dodd
- Melbourne, Australia
---
---
March 19, 2010




Chromium as Chromate or dichromate is considered hexavalent or in the oxidation state of VI. When one changes this to Chromium (III) ... in chemistry, we don't call it chromate anymore. So ... calling trivalent chromium chromate is an abuse of the word chromate and should be considered bad practice by manufacturers. I have a PhD in chemistry and find the improper use offensive.

Joe Ryan




- Sonora, California






---

March 19, 2010




You are absolutely correct, of course, Dr. Joe. But for each PhD or ScD, this industry has a hundred plating line operators and salespeople, many without much formal chemistry, who don't have enough energy after a hard day's work to study enough about chromium chemistry to adopt a new name to replace the oxymoron "Trivalent Chromate" :-)

Yes, it is a disinformation phrase but I don't think you and I can fix it.

Regards,




Ted Mooney

, P.E.




Striving to live Aloha




finishing.com - Pine Beach, New Jersey





---
---
September 7, 2019
Q. What causes white rust/ red rust during monsoon season (in India) on Clear Trivalent Passivated Zinc Plated parts. Every year during rainy season we face extremely high incidents of White and Red rust on Trivalent Passivated parts with Sealer 300 W.

If you give 100 Marks to Hexavalent Passivation for corrosion resistance, how much you will give to Trivalent with or without sealer. Is sealer a must for trivalent Passivation?
Dinesh Kumar Shukla
Automobile component Manufacturer - INDORE, Madhya Pradesh, India
---
September 2019
A. Hi Dinesh. I think monsoon season just separates robust plating from 'iffy' plating. If the plating is good, and the chromate and sealer carefully controlled, and the parts properly rinsed and thoroughly dried, they should be okay.
Trivalent chromating is a proprietary finish, and some brands of trivalent chromating (I believe those which are called thick film) do not require sealing ... but most types definitely require a sealer. High quality trivalents are the equal of hexavalent in corrosion resistance.
Regards,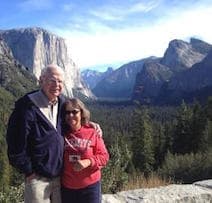 Ted Mooney
, P.E. RET
Striving to live Aloha
finishing.com - Pine Beach, New Jersey