Where the world gathers for
plating, anodizing, & finishing Q&As since 1989
-----
MIL-STD-105E
I have heard from the net that Sampling Standard MIL-STD-105E has been cancelled by the US Defense Dept. Can someone confirm this? If so ,is this standard still valid?
Ong geok Bee
Yokowo Electronics - Penang, Malaysia
---
Hello Ong!
Let's see now, Mil-Std-105 was first cancelled in February 1995, and they pointed to ASQ's specification Z1.4 as a possible replacement. Then the DoD cancelled it again in March of 2001, this time without replacement. BUT, they say future orders should consider Mil-Std-1916, available at astimage.daps.dla.mil/quicksearch/ as are all those other delightful US Military and Federal documents.
Just because it is cancelled doesn't mean you can't use it. All it means is that the US Government is abdicating responsibility for it. But it is published, you can download a copy for free, and you can tell your customer that you want to use it to define your sampling plan, or your customer can ask you to use it. I think it is still a worthwhile read should you want to deal with statistical sampling, or if you have trouble falling asleep.
Good luck!

Lee Gearhart
metallurgist - E. Aurora, New York
----
Ed. note May 2013: Make that quicksearch.dla.mil/
---
Dear Mr.Gearhart,
Thank you very much! It makes things a lot clearer now.
Regards,
Ong geok Bee
- Penang, Malaysia
---
Thank you for the informative answer, Lee! As a personal opinion, I think that if a cancelled spec is used by someone as a starting point for writing their own, even if their own is a word-for-word copy, that's fine. But I think it is a bad idea to specify that something should comply with a "dead" spec because a dead spec can never incorporate corrective action. A few years ago an ASM plating subcommittee met on the very important topic of hydrogen embrittlement and, despite some rancor, made some urgently needed adjustments. A dead spec stays wrong, and possibly dangerous, forever.
If I'm wrong, I'd like to hear it. Thanks.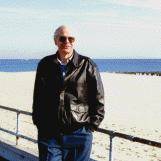 Ted Mooney
, P.E.
Striving to live Aloha
finishing.com - Pine Beach, New Jersey
---
Actually, I concur with you, Ted! The cancelled specs will not change, even though the world does, and people find better and cheaper ways of doing things. Furthermore, I think that statistics is one of those areas of human knowledge that is changing fairly rapidly, so that it will be far wiser to use the ASQ specification, which will be updated. Plus, no-one knows how long the US Military will keep the free website going, although I've heard no indications that they have any plans to change the status quo.

Lee Gearhart
metallurgist - E. Aurora, New York
---
Hi Lee, is there a website where I can download the Mil-std-105E?
Thanks,
Fabio Ricci
- Milano, Italy
---
I'm eager where I can download mil-std-105e. and could you tell me what spec is better in sampling plan?
David Woo
- Chengdu, Sichuan Province, PRC
---
Here is an URL. But it's not free:
store.mil-standards.com/index.asp?PageAction=VIEWPROD&ProdID=182
Excuse me, but here is a free one
www.variation.com/techlib/standard.html Tatsuo Hayakawa
- Yokohama, Japan



----
Ed. note May 2013: The "struck through" website apparently no longer exists.
---
In addition to the above websites, there is currently a free website that helps develop sampling plans according to the industry standards, it's SQC Online and the URL is www.sqconline.com
It's been around since 2000!
George Clemens
- Pittsburgh, USA
----
Ed. note May 2013: It's a fine site, but "free" seems rather an exaggeration since it seems you can't currently actually do anything useful until you subscribe :-)