Where the world gathers for
plating, anodizing, & finishing Q&As since 1989
-----
Dead Plastic
I'm a quality engineer in China, we make mobile phone cover for mobile phone maker. We're Applying copper/nickel/chrome coating on our plastic mobile phone cover, there is a position on the cover can't be plated( I can see the plastic, always in the same area, but the size aren't same). The rate for this defect is from 1%-10%.our supplier said it's caused by the plastic( process). Could anyone kindly help me to be out of this trouble.
Jimmy Qian
KeyTec - Suzhou, China
---
Jimmy, I sure find that reply to be totally misleading.
If you are plating 'plateable' plastics properly, then you should have no problem.
If the plastic you are supplied with is NOT a pure plateable plastic but a compound made from scrap plastics, ah, now we have a different scenario.
Some plastics do NOT take kindly to plating (or cementing, either). If, for instance, I wanted to sabotage some PVC for example, I'd add some Polyethylene or Polypropylene to the resin. These materials would probably 'float' to the top and make cementing or welding or plating impossible.
Hence I would like to think that it is not the 'process' but the plastic which is at fault.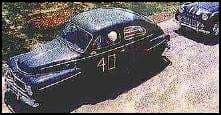 Freeman Newton
[deceased]
(It is our sad duty to advise that Freeman passed away
April 21, 2012. R.I.P. old friend).
---
Jimmy,
If the skip plating is in the same place all the time then the problem must be tied back to the molded part. The following may be the cause of your prob: Oil or die spray weeping from ejector pins in the injection mold may be ending up on the seen face of the product. Quite often injection moulds have a 'cold slug well' at the bottom of the sprue to catch the first bit of plastic that is injected into the tool. If this is not trapped here it can end up getting pushed into the cavity. I have seen cases where this bit of plastic hasn't etched and hence resulted in a skip plate (presumably because its surface orientation is in a highly stressed state due to it being injected at a lower temp than the rest of the shot). I have also experienced cases where bosses or lettering that has very sharp right angle corners has completely missed in the plating cycle this was overcome by radiusing the corners.
Tim Strickland
- Auckland, New Zealand
---
Jimmy,
I find that Tim's technical response to be probably very accurate and far better than mine ... but then I only replied when it seemed that no one else was going to!
In fact his answer indicates a great knowledge of mould making ... and ensuing problems, too! Well done, Tim!
My experience lies in the fabrication end of (thermo)plastics ... like thermoplastic Engr in Wellington.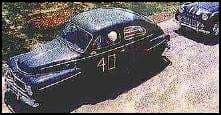 Freeman Newton
[deceased]
(It is our sad duty to advise that Freeman passed away
April 21, 2012. R.I.P. old friend).