Where the world gathers for
plating, anodizing, & finishing Q&As since 1989
"Mixed bed de-ionizer / Water Polisher"
-----
2001
Q. Dear sir,
I want to know about the third unit used in making de-ionized water. This unit is called water polisher.
I want to know detailed information regarding the water polishing. What is the purpose and advantages of this third unit and what may go wrong without it?
It is this unit for which I need information.
Hope to get an early reply.
Thank you,
Mahmood
- Rawaplindi, Pakistan
---
2001
A. You probably have a cation and anion exchanger, with the 'third' unit being a mixed bed ion exchanger. This is usually used to get very high quality water. Several ion exchange experts hang around here who can probably give you a more accurate answer, but my understanding is that by using a mixed bed, where the water sees cation resin then anion resin then cation resin then anion resin again and again the performance is similar to having many cation and ion columns in series.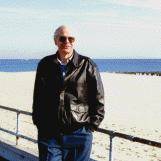 Ted Mooney
, P.E.
Striving to live Aloha
finishing.com - Pine Beach, New Jersey
---
"Water Quality & Treatment"
by American Water Works Association
from Abe Books
or

Affil. Link
Your purchases make finishing.com possible
"Water Treatment: Principles and Design"
from Abe Books
or

Affil. Link
Your purchases make finishing.com possible
2001
A. Normally, this is a mixed bed ion exchange column, which follows a cation-anion arrangement as the first two columns. This is a combination of both cation and anion resins mixed together and filled into the column. It is used to scavenge the remaining ions that might have passed through the previous columns to improve the deionized water quality to several meg-ohms resistance.
You didn't say whether the column was a service exchange (outside regeneration service required) or a stand alone column, so it is difficult to fully explain what could potentially go wrong with it. Usually, the water that is being processed by it has gone through sufficient pre-treatment in the previous steps that nothing can go wrong - it usually is not seeing very high loading of salts. Other than the fact that it will eventually load to its capacity and require replacement or regeneration, they are usually extremely reliable in operation.
You should decide, however if you need the additional cost for it by evaluating the water quality criteria that you really need for processing. If it is lower than 1 meg-ohm quality (moving in the direction of increasing specific conductance), then a mixed bed is usually an overkill. If you need better than 1 meg-ohm quality, but less than 4 meg-ohm resistance, then you could probably get away with a cation-anion-cation arrangement and save on the additional cost of mixed bed resins and processing.

Tom Baker
wastewater treatment specialist - Warminster, Pennsylvania
---
2001
A. On a mixed bed system, the water quality drops very rapidly as it is used.So, to get sustained high quality water, you use a worker tank followed by a polisher tank. When the work tank exceeds a predetermined limit you replace it with the polisher tank and slide a new tank into the polisher position. Yields much higher quality water for a lot longer than a single tank system.
James Watts
- Navarre, Florida
---
2001
A. The number and types of carbon and DI tanks chosen depends on the quality of the existing feed water and the desired final product water quality. In any DI system that uses separate bed deionization, the cation tank is always placed before the anion tank to remove calcium and magnesium from the feed water and thus prevent these hardness materials from fouling the anion resin. When mixed bed tanks follow separate bed tanks, the separate bed tanks remove the majority of the contaminant ions, and the mixed bed tanks remove the remaining ions. By using mixed bed tanks to "polish" the effluent from the separate bed, a larger volume of water can be produced between tank exchanges than if mixed bed tanks alone are used.
I can go more in detail if you would like.
Good luck,
Randy A. Mattson
- Seattle, Washington, U.S.A.
---
---
June 29, 2012
Q. Why is mixed bed also called polisher?
Umair
[last name deleted for privacy by Editor]
- Lahore, Pakistan
---
July 3, 2012
A. Hi Umair.
It is just a colloquialism based on the fact that a cation and anion exchanger usually precede the mixed bed, and they do most of the ion removal. This leaves the mixed bed to apply the final finish or "polish" to the water.
Regards,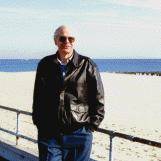 Ted Mooney
, P.E.
Striving to live Aloha
finishing.com - Pine Beach, New Jersey
---
---
June 21, 2013
Q. By what principle does Mixed bed work? If calculated quantity of resin top-up into cation and anion bed additionally, what will happen? (exclude the pressure drop / damage or resin / operating cost).
Mukunth Mohan
operation and research chemical plant - Chennai India
---
June 25, 2013
A. Hi Mukunth. We appended your inquiry to a thread which may explain mixed bed de-ionization. I am not sure if I am reading your question correctly, but it seems that you are asking what would happen if you added cation resin to an anion exchanger. I don't think there is any essential theoretical reason it could not work as a mixed bed but it would be impractical --
For a mixed bed to deliver super pure water requires that the water see cation resin then anion resin then cation resin then anion resin repeatedly, effecting a gradually reduced ion content. So you would need thorough mixing, rather than a pile of one resin sitting on top of a pile of the other. And the logistics of separating the resin for proper regeneration and backwash, followed by remixing, etc. in a chamber that was not designed for same would be needlessly difficult.
Regards,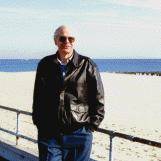 Ted Mooney
, P.E.
Striving to live Aloha
finishing.com - Pine Beach, New Jersey
---
June 26, 2013
A. In general, you do not want any cation resin in the anion resin tank in a separate bed deionizer. Mixed bed resin must be separated before it is regenerated.

If not separated and the cation-anion mix is regenerated with sodium hydroxide, then the cation resin will be in the sodium form and the anion resin will be in the hydroxide form. This combination after a cation exchanger will produce dilute sodium hydroxide instead of DI water.
Lyle Kirman
consultant - Cleveland Heights, Ohio
---
---
October 19, 2013
Q. How can I get the right amount volume of resin (cation and anion resin) for a mixed bed tank which is 24" diameter by 96" height with a flow capacity of 9 cubic meter with an operation of 24 hours?
ALLYN GEILE BALITA
- Las Pinas city Philippines
---
October 28, 2013
A. The answer to your questions depends upon whether the resin will be regenerated in the 24 x 96 " tank or if it will be removed and regenerated externally.

If regenerated in the same tank that is used for service, you should not fill it more than 50% full in order to allow head space for the separation of the resins prior to regeneration. If the resin is regenerated externally, you can fill it to 80% full.
Lyle Kirman
consultant - Cleveland Heights, Ohio
---
October 17, 2020
A. I spent over 45 years in the water treatment industry and am now retired. I have built many systems similar to the one described. A two bed deionizer consisting of a Cation and an Anion followed by a Cation Polisher. The quality of water from the system is dependent on sodium leakage, so the Polisher Cation removes the sodium which has passed through the two bed deionizer, increasing the quality of the water. The thing about these type of systems is knowing when to regenerate the Two-bed deionizer and when to regenerate the Polisher Cation. These type systems are simpler to operate than an Automatic Mixed Bed Deionizer. Mixed bed deionizers are completely different animals. If high purity water is required then a Mixed Bed Deionizer with pretreatment is required or maybe a Two-pass Reverse Osmosis System. Either way Pre-treatment is required. If Reverse osmosis is used, then the Mixed Bed Deionizers usually act as polishers and can be in the form of exchange tanks. It all depends on what is in the water and what is the required end result of the water or it's use.
Wayne Simpson
- Fairfield Ohio/USA
---
October 2020
A. Thanks for the extremely knowledgable reply, Wayne! It also serves as a warning to readers of something we mention frequently: colloquialisms & slang aren't specifications :-)
To you a 'polisher' most frequently means a 2nd cation exchanger following the anion exchanger; to Tom Baker & Umair it is a mixed bed de-ionizer; to James Watts, who keeps his system on line continuously by regenerating offline, it is the 2nd in a pair of cation exchangers in series or anion exchangers in series. We can no more control slang around the world than we can turn the tide ... so we must get clarification when someone uses slang like 'polisher' :-)
Luck & Regards,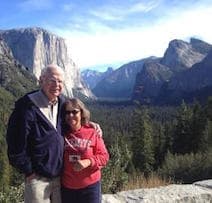 Ted Mooney
, P.E. RET
Striving to live Aloha
finishing.com - Pine Beach, New Jersey