Where the world gathers for
plating, anodizing, & finishing Q&As since 1989
"Rusted Parts"
-----
PROBLEM: We have parts coming out of the washer side by side, one good and clean, the next golden/rust like. What would create this condition? This condition occurs with a "fresh" tank, and with a used tank. We constantly titrate looking for a chemical depletion problem, but see nothing. Could it be the steel itself? Totally at a loss.
Thank you,
Leo Oliva
- Chicago, Illinois
---
Sounds like flash rusting. Is this a screw machine washer? Is there a final water rinse? Maybe you should keep the pH high by leaving a little of the cleaner to get a pH of 9 or so.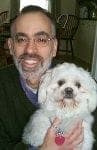 Tom Pullizzi
Falls Township, Pennsylvania
---
Are you phosphating in this wash system? In our systems, when we have a "fresh" bath, we get a burnished bronze/gold color on some of our steel parts because we have too thick a phosphate coating on the parts, and they appear rusted. If you aren't phosphating, it sounds like flash rust. Make sure the part stays wet the entire time in the system. Sometimes if there are long stretches between rinse and process stages, the parts flash rust, so we placed misting nozzles in our wash system to keep the parts wet all the time, even if the line stops between stages.
James Hanley
- Seattle, Washington
---
My company is grappling with the issue of chrome as is most every other. Pretreatment prior to paint is the current problem we are facing. We have been told that we are not allowed to use an organic wash primer conforming to DOD-P-15328 [affil link] because it contains zinc chromate, a hexavalent chrome. However, they will allow us to use a zinc phosphate that has a chromic acid final rinse claiming that the amount of chrome left on the substrate is insignificant. Can anyone qualitatively or quantitatively tell me which pretreatment would have the most, and the least, amount of chrome left behind after processing? Alodine, anodize, zinc phosphate with chrome seal, wash prime? I know that not all of these are used on the same substrate, but would still like to have them ranked. Are there other technologies out there that perform as well as chrome on aluminum or steel?
Does anyone know if I could determine this through SEM EDS?
Thanks for any help on this matter.
Kelly Draper
- West Plains, Missouri
---
I don't have all the answers, Kelly, but let me try the easy ones so that someone who knows more can answer the hard ones without having to answer them all :-)
Alodine is a trade name for a brand of product used in MIL-C-5541 [affil link] chromate conversion coating of aluminum. I don't have the hard data, but it is definitely an offender in being hexavalent chromium based. The characteristic yellow or honey color of these finishes actually comes from the color of hexavalent chromium. One of finishing.com's advertisers, Sanchem offers a non-chromium substitute that you could evaluate.
Anodize (sulfuric acid anodize) has no chrome in it at all. Some parts are "dichromate sealed", but as long as you do not specify that, and go with a D.I. water seal or a nickel acetate seal, you will have no chrome.Again, you would recognize dichromate sealed parts from their characteristic yellowish or honey color.
Zinc phosphate often uses a "chrome seal" which is indeed quite dilute. I believe the rinse contains about 1/4 to 1/2 percent hexavalent chromium and the chromium left on the part is so little that you won't see the characteristic yellow color of chromium. I think that testing will show the chromium to not be terribly important to the corrosion resistance of zinc phosphate, and that a D.I. rinse would suffice. Iron phosphates also use a final chrome seal, but in that case it's not as easy as simply leaving it out because iron phosphate without any final seal is not very corrosion resistant.
I don't understand the mechanism of wash primers well enough to help you except to say that you can see hexavalent chromium at quite low concentrations so if the primer has significant hex chrome in it, I would expect to see a yellow cast to it.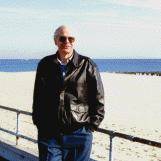 Ted Mooney
, P.E.
Striving to live Aloha
finishing.com - Pine Beach, New Jersey
---
I believe Sanchem offers a permanganate alternative to chrome (though I could be wrong). Other alternatives for aluminum are usually zirconium, hafnium, and/or titanium based. I know Henkel and GE Water and Process Technologies (ie, Hercules) offer products like this, as does my company. Chemetall Oakite also has non-chrome products, I believe, but I'm not sure what technology it's based on. Henkel also offers a cobalt-based alternative, but I've only seen it in one unique application.
A patent search for non-chromate technologies should yield a rather large number of patents and companies and give you a good starting point if you're interested in more information.
As for steel, there are non-chrome sealers offered by several companies. Some are based on polymers. Others are based on silanes, which can also be used on bare steel. Silane choice is based on substrate and paint. I've seen very, very good salt spray numbers with silanes, but the drawback is that they are expensive and can be hard to control. It boils down to how much time and money you wish to spend.
There is a non-phosphate alternative for phosphating (based on zirconium) available which requires no sealer at all and matches zinc in certain applications. PPG-Mangill offers a phosphoric-acid based alternative to traditional phosphating that can work without a chrome sealer, if I remember correctly.
Christian M. Restifo
- Pittsburgh, Pennsylvania