Where the world gathers for
plating, anodizing, & finishing Q&As since 1989
-----
Cost of anodizing
An ongoing discussion from 1999 through 2015 . . .
1999
Q. What are my competitor's costs for anodizing aluminum ice trays?
I need to estimate the costs for a project. Currently, 4000 8"x4" aluminum ice trays are being anodized and "beer can" finished daily by a potential client. We have FDA approved clear coat powder available, and the client would like an estimate, per piece.
We know what our cost will be, but would like to know approximately what the anodizing and "beer can" finish is costing , so we can (if possible) come in with a price under their current costs while maximizing our profits.
The aluminum ice trays are stamped from a light gauge sheet or roll. Please respond with any ideas or questions.
Robert P
[name deleted for privacy by Editor]
---
1999
A. If you charge more than it reasonably costs to powdercoat, knowing you can still beat the "beer canning" price, someone else will undercut you and you will lose the account and your credibility.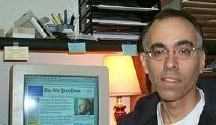 Tom Pullizzi
Falls Township, Pennsylvania
---
September 2015

16 years later, and I still totally love Tom's answer.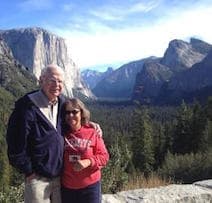 Ted Mooney
, P.E. RET
Striving to live Aloha
finishing.com - Pine Beach, New Jersey
---
---
2001
Q. I am a student at Brigham Young University, and am working on a project for my manufacturing class. We are analyzing the cost of producing the different parts for a "Pip-squeak" engine that we are building. I was wondering if I could find out the estimated cost of anodizing 50,000 aluminum risers. The risers are each approximately 2 inches tall, 1/2 inch in depth, and of a relatively simple geometry.
Brittany Reed
- Provo, Utah, United States
---
2001
A. Anodizing shops probably can't publicly quote their prices, Brittany, even if it's just for a hypothetical part for a student project. But hopefully you can contact an anodizing shop in private. While you're waiting for that, I'll give you a price that your instructor probably won't challenge: 10 cents each.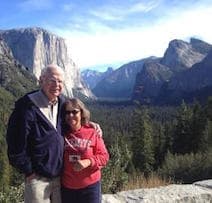 Ted Mooney
, P.E. RET
Striving to live Aloha
finishing.com - Pine Beach, New Jersey
---
---
Aluminum Anodizing Cost Estimate Formula
September 1, 2015
Q. Hello:

I'm working on an internal project for my company and I'd greatly appreciate any information you all can provide.

I am trying to build a high level general cost formula that I can use to help estimate costs for anodizing some of our aluminum products. The goal is to be able to understand that the costs I'm receiving from our contract manufacturers is accurate and reasonable.

Generally we require product to be dyed black and sealed with Nickel Acetate. In the past we called out MIL-A-8625 / MIL-PRF-8625 [affil link or DLA] Type 2 Class 2.

I understand from reading through various posts in this forum that there are many factors that go into the cost structure. I do know my product would have to be racked but outside of this I currently have no way to validate if a quoted cost is accurate.

I currently have product finished both in the USA and China. I've had some people tell me that I could use a set cost per square meter as a general formula, but that I have to multiple the square meter by 2 for a sheet product because I have to capture the anodized cost for the front and back of she sheet. I have no idea if this is an accurate generalization. If it is are there other cost considerations I need to take into account? If it isn't accurate is there some other formula that I would better be served to use?

Thank you in advance for the assistance.

Sincerely,
Jerry
Jerry Rininger
Commodity Manager - Cleveland, Ohio, USA
---
September 2015
A. Hi Jerry. The truism that General Motors spends more on health insurance than steel reminds us that a lot of factors go into it ... but yes, square meters is probably the best unit to use for a first-cut estimate of pricing of black anodized surfaces of this type.
The black color is an important issue, not because of the cost of the dye, but because saturated colors like black require a substantial anodizing thickness. While 0.0002" thickness might be fine for corrosion resistance indoors for clear anodizing or pastel colors, you probably need something like 0.0005" thickness for a good robust black. One OEM I know of spec'd 0.0006" minimum for their black equipment.
Regards,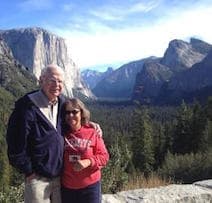 Ted Mooney
, P.E. RET
Striving to live Aloha
finishing.com - Pine Beach, New Jersey
---
September 1, 2015
Q. Ted: Thank you for the quick response and also confirming that using square meters may be a good starting point. Would it be correct that I would figure the square meters for a side and then double it since the anodize is applied to both sides? Is there also a general cost that could be applied (example $5/sq meter, etc.)?

Thanks again.
Jerry Rininger
[returning]
- Cleveland, Ohio, USA
---
September 2015
A. Hi. Well, since we're talking about estimating based on square foot anodized, for flat shapes you should multiply by 2.
I can't offer the number you seek, and imagine it is significantly lower in China than the USA; maybe you can back calculate it from previous quotations you've received for black anodizing and orders you've placed. If you have no orders or quotations on the general service of black anodizing yet, I don't think you are yet armed toward determining reasonable prices.
Regards,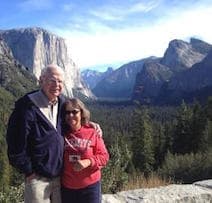 Ted Mooney
, P.E. RET
Striving to live Aloha
finishing.com - Pine Beach, New Jersey