Where the world gathers for
plating, anodizing, & finishing Q&As since 1989
-----
Design of anodes for hard chrome plating

November 18, 2021
Q. Hello,
I'm a special process engineer. A new hard chrome plating line will be installed in our facility. We want to coat parts ranging from 11-38 cm in length and 4-10 cm in diameter. For these parts, I'm thinking of using semi-cylindrical lead-tin anodes that will be lined up on both sides of the plating bath. But I see more complex anode installation on the websites. Is it necessary to arrange the anodes around the part for the parts of this diameter? I think I can also use cylinder anodes instead of semi-cylinder. Photos --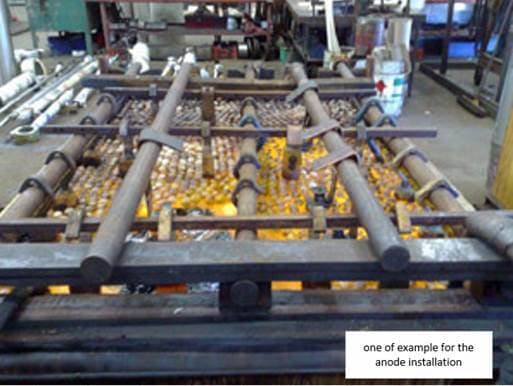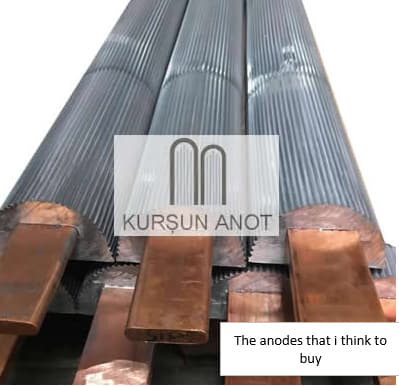 Thank you for your help
SP Engineer
- Izmir Turkey
---
November 2021
A. Hi special process engineer; please give us your name rather than job description.

It looks like you have 3 anode rods running front to back in the photo, with another 3 anode rods perpendicular to them, splitting the tank into four roughly square cells, each containing 8 anodes. Ideally, when chrome plating a shaft vertically, your anodes would be arranged in a circle around the shaft ... and you're pretty close with your squares ... looks okay to me, and looks fine to go with cylindrical rather than hemi-cylindrical anodes.
Luck & Regards,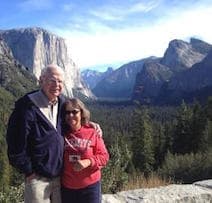 Ted Mooney
, P.E. RET
Striving to live Aloha
finishing.com - Pine Beach, New Jersey
---
---
↓ Closely related postings, oldest first ↓
---
---
2001
Q. I need some technical documentation on the design of anodes for consistent precision hard chrome plating and build up.
JAY F. MATHEWS
research corp - Hill AF Base, Utah, USA
---
"Chrome Plating Simplified"
by Clarence H. Peger
(You're unlikely to find this for sale ... but copies are in select libraries)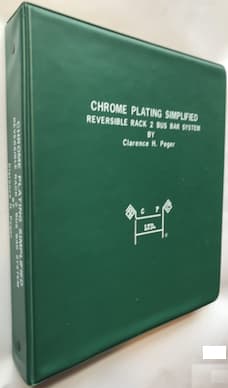 from Abe Books
or

Affil. Link
Your purchases make finishing.com possible
2001
A. One source for the information you seek is AESF. They have a training course on Chrome Plating for Engineering Applications where rack design and configuration are discussed in depth. You may be able to discuss your needs with a reputable rack manufacturer. Your final option is to ask a consultant to evaluate your needs and design requirements. Best of Luck.
Ira Donovan, M.S.F.
Kansas City, Missouri
---
2001
A. I would strongly recommend "Chrome Plating Simplified" from Hard Chrome Consultants in Cleveland, OH. A third of the book is BS and back slapping, but it is an excellent practical down to earth book. You can increase the effectiveness of the anode, but no lead based anode remains "good" forever! Even if they are well taken care of and retain the black coating--Definitely not the yellow coating-- they will have a drop off in efficiency after a number of runs. Recasting the anodes is not expensive when you consider the alternative of an under plate on an aircraft part, or arbitrarily running excessively long times and having to grind off all of the excess.
James Watts
- Navarre, Florida
---
2001
A. Jay,
I know naught about plating and a little about plastics.
If you are after precision plating, MAYBE you have some parts with weird sizing. In which case, let's assume we are talking about crankshafts, you could have your plating tank made somewhat to the convolutions of your parts in order to achieve, perhaps, a similar 'throw distance' between them and the anodes to achieve constant and even plating.
Just some food for thought ... and yes, I have seen tanks made like that and presume it was for an intelligent reason. Unfortunately I never made any like that. You could easily make them in PVC reinforced with fibreglass (so-called dual laminates)and could run them @ 160 °F whereas PVC by itself is only about l0% of tensile @ 140 °F. and not suitable for chrome tanks because of the temperature. Moreover this way would far less expensive than making steel tanks and lining them!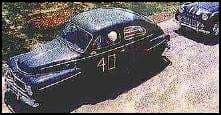 Freeman Newton
[deceased]
(It is our sad duty to advise that Freeman passed away
April 21, 2012. R.I.P. old friend).
---
---
Anode-cathode distance for hard chroming brake piston
2004
Q. I am running a plating shop. I am wanting to start hard chrome plating and the very first job offered to me is brake piston.
dia 50 mm, ht. 57mm
minimum distance between ANODE - CATHODE?
Avinash Vidhate
plating shop - Pune, Maharashtra, India
---
"Hard Chromium Plating"
by Robert K. Guffie
from Abe Books
or

Affil. Link
Your purchases make finishing.com possible
2004
A. I think the odds of successfully plating this with parts on a rack and two parallel rows of anodes are poor. I think you'll want to learn about conforming anodes, placing them less than an inch from the part you're plating.
Luck and regards,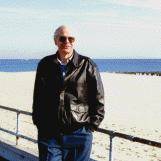 Ted Mooney
, P.E.
Striving to live Aloha
finishing.com - Pine Beach, New Jersey
---
2004
A. They can be plated with "tank" anodes, but it is an inefficient process wasting a lot of electricity and taking a lot longer to get a given plating thickness. racking can be critical with tank anodes as the plating will not be uniform. The portion of the part closest to the anode will plate a lot heavier than the side that is furthest from the anode. also, you may have significant shielding or robbing from other parts. There is a lot of "art" to chrome plating.
James Watts
- Navarre, Florida