Where the world gathers for
plating, anodizing, & finishing Q&As since 1989
-----
Heat-resistant shiny surface for cast aluminium
Q. I am looking for a finishing technique for cast aluminium that will give a shiny, chrome-like surface (e.g., hand or rumble polishing) but that will withstand the heat of a direct flame for about 6 minutes at a time (and still look shiny afterwards).
If this is not possible for a shiny surface, can something be done with a stainless-steel looking surface?
Gary Lane
- London, England
---
A. PVD chromium nitride might meet your requirements. It's shinier than aluminum and should be able to hold up to a flame. It is also a bit expensive, so you'll want to keep the thickness down if appearance is all that you're interested in.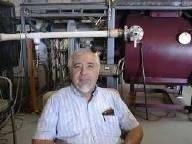 Jim Treglio
-
scwineryreview.com
PVD Consultant & Wine Lover - San Diego,
California
---
A. Gary:
I don't know what kind of flame or application you have, but aluminum melts at about 650 °C. So, unless you have a mean to cool the part, the temperature will damage the properties of bare aluminum no matter how good is the polishing or any film or plate that you put in top of that surface. If heat is not a problem you might also consider nickel and chrome plating. Motorcycle mufflers withstand similar temperatures continuously and their nickel+chrome last very long looking good.
Guillermo Marrufo
Monterrey, NL, Mexico
---
Q. What is PVD chromium nitride? As you will have guessed, I am very new to these materials. We have a product idea which, for want of a better description, is a waffle iron. However, our design requires it to be a shiny white-metal surface on the outside that will withstand repeated placement in a cooking flame (assume low-Carbon for the time being).
Is James suggestion still valid for this? Is this a material that would be cast like aluminium or a process for finishing already-cast aluminium? Is it easily available?
Gary Lane
[returning]
- London, England
---
A. Platinum or rhodium plating; maybe gold plating. One trouble with PVD coatings in this kind of application stems from the composition of the flame/combustion, as many of the standby ceramics, by way of chemical catalysis on the chemical surfaces (enhanced by the microscale columnar structure of many nitrides and oxynitrides) tend to encourage coking. If the fuel is hydrogen or ammonia this isn't really a concern. CVD might be a better road as the microstructure is generally smoother than PVD. Other problems with ceramic coatings in a direct flame impingement environment might be pointed to dissimilar coefficients of expansion, which can lead to a structural failure of these coatings.
No surface treatment is going to prevent aluminum from being melted by high temperatures. Unless the aluminum is cooled and the exposure to the heat is limited and kept below the transition temperatures for the alloy, it is safe to assume structural changes will be part of this process of heating and cooling. A treated surface may only help aesthetics. A more robust option might be to use a steel component, treated with an anti-coking surface designed for direct flame impingement.
Dale Woika
- Bellefonte, Pennsylvania, USA