Where the world gathers for
plating, anodizing, & finishing Q&As since 1989
-----
Plating Steel with Aluminum
We are seeking an alternative for our coating of steel tubes and pipes. Its been the practice to use hot dip galvanizing with chromate finish to reach more than 2,000 hours ASTM ASTM B117 [affil link] salt spray test having 3 to 4.5 mils thick zinc. We are interested in aluminum plating of steel to meet this standard but at lower coating thickness (1.5 mils max), zero lead and avoiding environmental issues such as chemicals disposal and wastage. There is also the issue of galvanic corrosion when steel comes in contact with dissimilar materials. Ideally, we are seeking for a single-ended coater mass production coating system for our plant due to flexibility and cost considerations. Please kindly reply where and how to contact such supplier.
Anthony Austria
- Philippines
---
Nice idea, but not practical. Only one firm in the USA does it. It requires an organic fluid, not water. If I remember correctly, it is a closed system. It may be practical for small parts, but is not economically feasible for pipe.
James Watts
- Navarre, Florida
---
Dear Mr Watts,
I've heard Alumniplate in USA does aluminum plating. Is this the same company you are referring to? If not, who then can help me with this? What do you mean economically unfeasible? The pipes and tubes are 10 feet long only with diameters less than four inches. Please describe more.
A Austria
- Philippines
---
There is only one company plating steel with aluminum by chemical bath (Alumiplate), but the process requires a lot of toluene, so baths tend to be small. I doubt that these can handle your pipes. However, standard ion vapor deposition (IVD) systems are around twelve feet long, so they can hold and coat several pipes at a time.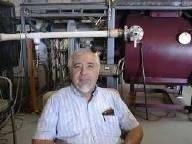 Jim Treglio
-
scwineryreview.com
PVD Consultant & Wine Lover - San Diego,
California
---
Anthony,
Instead of electrocoating, have you considered Metal Wire Arc Spray (MWAS). In this process two wires approach while being electrically charged. At a certain distance the wires arc, causing the metals two melt. The metal is propelled from the gun onto the substrate by the use of atomizing air. Pure aluminum, zinc/aluminum (85/15), and pure zinc are frequently used for corrosion protection. Application requirements are similar to painting.
Best Regards,
Kelly Draper
- West Plains, Missouri
---
I knew that the equipment described by Kelly Draper is used for coating the continuous seams in tubes and other steel products, but I had no idea that it could be used competitively to coat a whole pipe (inside and out). Is this the case?
Guillermo Marrufo
Monterrey, NL, Mexico
adv.: