Where the world gathers for
plating, anodizing, & finishing Q&As since 1989
"Alkaline Nickel as Strike?"
-----
I have heard of an alkaline nickel. Is there such a thing? Can it be used as a strike instead of cyanide alkaline copper to be followed by a thick Bright Nickel and a flash of gold. The substrate is a casting alloy consisting of 93% tin, 5% lead, and 2%antimony.
Ken Fefferman
- Harwood Hts, Illinois, USA
---
Ken:
I use the following high sulfate bath for a nickel strike plate on pot metal. It works great! But don't go over 15 minutes in the bath with your part. (read below) I'm not a big fan of cyanides either. :)
* 1 Gallon of distilled water
* Nickel sulfate (NiS04x6H2O)----13.33 dry oz.
* Sodium Sulfate----------------------13.33 dry oz.
* Ammonium Chloride--------------4 dry oz.
* Anodes-----pure Nickel
Operating conditions
Operating temp.----------70 °F
Voltage/amperage------- 3-5 volts/.1-.3 amps per square inch.
Air agitation required
This bath will put on a thin brittle plate of nickel. This keeps the metal from being attacked by the next plating solution. Do not put on a heavy plate with this bath because it is a very brittle plating and it will crack if it is too thick. After the strike coat (immediately after!) you can plate with copper, regular nickel and then chrome.
Tom Haltmeyer
- Peoria, Arizona, USA
---
Ken:
Answers first: 1-Yes 2-Not common but yes. Now question: Why do you want to change from the proven cyanide copper?
Guillermo Marrufo
Monterrey, NL, Mexico
---
First of two simultaneous responses --

I believe what you are seeking is an alkaline electroless nickel strike as opposed to an alkaline electrolytic nickel strike, but yes they exist. But I don't know whether they are suitable for this tin alloy.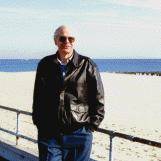 Ted Mooney
, P.E.
Striving to live Aloha
finishing.com - Pine Beach, New Jersey
---
Second of two simultaneous responses --

I agree with the Mexican; cyanides are king. A cyanide solution is by nature reducing, and therefore perfect for activation. I swear by cathodic cyanide activation for delicate jobs.
Michael Brewington
- Salisbury, Maryland, USA
---
That alkaline bath would be the nickel glycolate bath.


Tom Pullizzi
Falls Township, Pennsylvania
---
I agree with Ted, you are probably referring to an alkaline EN solution used on aluminum after zincate. Using this EN you do not need the cyanide copper deposit and you can enter from the alkaline EN to a brite nickel.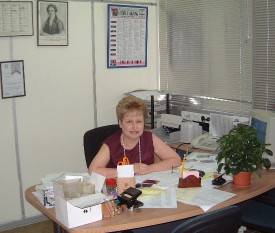 Sara Michaeli
Tel-Aviv-Yafo, Israel
---
AAAAAAAAAhhhhhhhhhhhhhhhh
The good old days of cyanides "THOSE WERE THE DAYS" the are the best simplest to use at all most everything.
Alkaline Nickel(E/N) then maybe acid copper (great leveler may save on Nickel) then Bright nickel then you flash of gold.
Years ago plated touch switchs that way looked real good
Chris Snyder
plater - Charlotte, North Carolina
---
Dear friends:
I didn't think about an electroless strike because the substrate contains 5% lead which is a poison to EN reactions. I'd like to ask Tom and Sara, don't you think this would be a problem?
Best regards and wishes for the season. The Mexican.
Guillermo Marrufo
Monterrey, NL, Mexico
---
Hi, Guillermo,
I don't know if we are now interested in the alkaline electroless nickel strike which Sara mentioned, or the electrolytic gylcolate strike, but I would think that in the case of the latter, some lead would not harm the bath. If the lead did not precipitate, you could probably dummy it out at low current density.
Sara,
Did you say there is an alkaline electroless nickel bath? Who provides it?
Thanks,


Tom Pullizzi
Falls Township, Pennsylvania