Where the world gathers for
plating, anodizing, & finishing Q&As since 1989
-----
My friend digested copper sulphate
I was wondering what Copper Sulfate [affil link] would do to a human if digested in unknown amounts. About a month ago, a very good friend of mine ate at a fast food restaurant. She had a burger and she added ketchup to that burger. The ketchup was a dark green in color, she didn't look at it at all, so she didn't see it was green and had lumps in it. She took two bites of her burger before looking inside. I don't know how much she ate. She said it tasted chalky. Within an hour or so, her lips were burning, and soon after she couldn't breathe. Then she fainted and when she came to, she was screaming she was in so much pain. We had to call an ambulance. The doctors refused to even look at the green stuff. My friend felt lots better in a few days. We went to the police station, they suggested we get it tested at a forensic lab. The forensic lady said that it is copper sulphate and grease. The doctors still refuse to acknowledge that she ate a chemical. She has had a couple episodes since then , but last night was the worst, she had all the symptoms from before, plus more, we had to take her to the ER. Now she is suffering from memory loss. She doesn't know who her family is, she doesn't know me, I'm her best friend. She doesn't even know who she is. The doctors sent her home, even though she didn't know where home is. I just want her to get better.
Does anyone know anything that could help me, anything that could shed some light on this, or anything I can do to help her? Her parents are doing nothing. I don't know what to do.
Amanda P
[last name deleted for privacy by Editor]
- Coronado, California, USA
---
Amanda, the material safety data sheet (MSDS) for copper sulfate pentahydrate (probably the most common form of this chemical) can be found at which is from Fisher Scientific's on-line MSDS site. While technical, it does note things like symptoms and an LD50 of .3 grams per kilogram of body weight. You can guess your friend's weight, and you multiply it by this number to guess an amount that would be quite serious if ingested. Figure a nickel (US 5 cent piece) weighs 5 grams, so you have something to compare to.
While it is strange that her parents, doctors, and the police are unconcerned, it is great that your friend has someone who cares about her as you do. My prayers are with you both. Good luck.

Lee Gearhart
metallurgist - E. Aurora, New York
---
Okay, Amanda, the audition is over. Don't call us, we'll call you.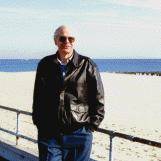 Ted Mooney
, P.E.
Striving to live Aloha
finishing.com - Pine Beach, New Jersey
P.S. But if there is any accuracy in your story, there probably isn't a lawyer in California who wouldn't "kill" for the millions he would clear in taking this case.
---
If she didn't look at it.. how do you know it was green? And.. how in the hell can one NOT look at ketchup when putting it on a burger? As a fast food connoisseur, I've pounded on a lot of ketchup bottles in my day.. and you ALWAYS have to look at it to see when the stuff comes out of the bottle! This one sounds mighty bogus to me!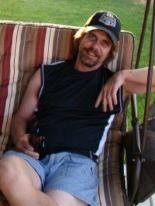 Marc Green
anodizer - Boise, Idaho
---
Well, I don't think I personally know Amanda, but I do personally know the girl in question. In fact, I was talking to her last night. She ingested copper sulphate some months ago in the Chicago area, and suffered from severe food poisoning, which caused a lot of weight loss, and memory loss for a while. She seems, for the most part, to be more or less healthy now. I don't know about the color of the ketchup, but she did say that the chemical was in the ketchup. I don't know how recently she regained her memory, but I believe her.
Best regards,
Caitlin G
[last name deleted for privacy by Editor]
- Coronado, California, USA
adv.: