Where the world gathers for
plating, anodizing, & finishing Q&As since 1989
-----
How to clean/restore old brass or bronze portholes
Current question:
December 8, 2020
Q. I am restoring a bronze ship's porthole and need to replace the gasket. Any suggestions on how to do this?
David Bennet
- MARBLEHEAD Massachusetts
---
---
↓ Closely related postings, oldest first ↓
---
---
2001
Q. I have two old brass or bronze ship portholes that went through a fire. There is melted plastic and ground in grime all over them. They are about 25 inches around with one inch glass windows. The windows are cracked. How do I clean the brass to restore it to its original color?
Scott F. Showalter
- Crestview, Florida, U.S.A
---
2001
A. They are probably bronze if they are old. I too, had two old ship's portholes. Their openings were about 20" across. After MANY hours of fruitless labor trying to remove the bedding compound, grime and stuff (using scotchbrite, sandpaper, etc.), I decided that the only way to "clean" them would be to sandblast or beadblast them. If you wanted them to be decoratively shiny, then there are marine outfits that specialize in restoring a mirror finish on your marine hardware. I saw such a company at the Boat Show in Newport, RI, this fall and their samples of cleats, props and other marine hardware were magnificent. I think it would be worth the bucks to let THEM do the restoration! Even if you got the portholes for free! Go to your area boat show or do a net search to find such a company.
Ronna Erickson
- Amherst, Massachusetts
---
---
2002
Q. I have solid bronze portholes and other solid bronze hardware on my sailboat, and it has tarnished to a nice shade of green. Is there some way, other than lots and lots of rubbing with Brasso [affil link], to remove the tarnish and restore it to its original shine? There are eight portholes on the boat, and it would be a major task to remove them for cleaning, so I'm stuck with trying to clean them in place.
John Williams
- Charlotte, North Carolina
---
2002
Q. Can anyone answer the question about the portholes? I have 13 to do and don't know how to proceed.
Carolee Maynard
- Branford, Connecticut, USA
---
2002
A. Hi Carolee. I think you could use the Brasso or a similar product with a buffing wheel instead of by hand. And some polishes act faster than others while delivering less warmth. But I have not personally found any particular brass polish to be vastly superior to the others, and it would strike me as somewhat illogical that they could all hold their own in the marketplace if one was obviously far better than the others. But if you can do it safely, try a little bit of hydrogen peroxide with vinegar and salt and tell us what happens. Thanks.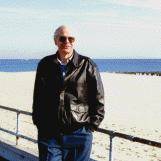 Ted Mooney
, P.E.
Striving to live Aloha
finishing.com - Pine Beach, New Jersey
---
---
Multiple threads were merged: please forgive repetition, chronology errors, or disrespect towards other postings [they weren't on the same page] :-)
---
---
Ship's porthole needs help
2002
Q. I have recently acquired a ships porthole, 22" in diameter and close to two hundred pounds of solid brass. It still has glass in it and I would like to restore the brass. Aside from some dirt on it, the porthole is in good shape and I am planning on incorporating it into our bathroom. I would like to get the tarnish off. The brass is a semi smooth surface and the creases or indents seem to hold some sort of corrosion or something aging process. What can I use to clean this up without damaging the glass. It is too big to just use steel wool, I'll be on that for the next few years.
John Bertsch
- Calgary, Alberta, Canada
---
2005
Q. My husband, a keen fisherman from the west coast of Ireland, recently found a brass porthole, glass intact. Years of lying on the ocean bed has left it very badly stained and although I have tried vinegar and bicarbonate of soda paste, and Brasso [affil link], it is very hard to shift the verdigris. Would steel wire damage the object? I was thinking of mounting it on a door in my house, possibly the boy's bedroom ( so's I can keep an eye on them...).
Siubhán Ó Dubháin
hobbyist - Rostrevor, co. Down, Ireland
---
Q.

I need help cleaning a a ship's porthole; I've already used steel wool.

March 17, 2008

Please give me some other options other than steel wool, or give me a formula that may include steel wool to clean and maintain heavy brass.

Margie Parrish

Hobbyist - North Augusta, South Carolina, US
---
March 28, 2008
A. I think you are looking for brass polish, Margie, and there are many brands. One brand which works exceptionally well towards producing a really warm glow, but is very slow, is Brasso [affil link]; one that works much faster but still leaves a reasonably warm color is Revere copper cleaner . What works faster but leaves a very raw look, and is too aggressive for anything with fine detail, is lemon juice plus salt. Good luck.

Regards,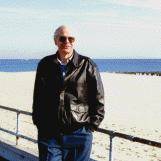 Ted Mooney
, P.E.
Striving to live Aloha
finishing.com - Pine Beach, New Jersey
---
March 28, 2008
A. You do not use steel wool as it breaks off tiny pieces in the material and it rusts-- BIG TIME.
James Watts
- Navarre, Florida
---
---
May 20, 2008
Q. I have an old brass ships porthole (a wedding gift) that survived a house fire that leveled my home last year. We found the porthole in the rubble - glass was shattered but the porthole, structurally undamaged, is coated with oily thick smoke soot. The stuff will come off under enthusiastic use of my Dremel [affil link] polishers but they are consumed quite quickly. So, while this method will work, my hope is that there may be a better way to clean it. Sandblasting has been suggested but I gather that that is likely to damage it. Are there chemicals that would remove the soot (actually very oily stuff).
Stephen Wonfor
- Calgary, Alberta, Canada
---
---
April 30, 2014
Q. More bronze portholes. Wanting to prepare the surface for application of Awlgrip 545 primer. The bronze has been mechanically cleaned up to 120 grit.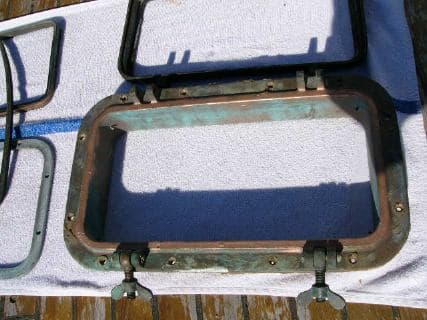 Would a phosphoric acid remove tarnish?

This would be followed by immersion in denatured alcohol to prevent re-tarnishing. Painting will follow removal from alcohol, blow off with clean air, then immediately apply the 545. The question here is about the use of phosphoric acid.

Thank you, Doug
doug siddens
- oriental, North Carolina, usa
---
January 31, 2015
A. Brass and bronze are alloys. To a great degree no two manufacturers use the same mixture. While they look almost alike, they are not. As a result they produce a different tarnish and respond differently to different tarnish removers and polishes. I am of the opinion you have to experiment a bit with a small area till you find something that works. Avoid all but the very finest steel wool and reserve it for last. At least that is what I do.

Cheers,

PJSSAILOR
Lloyd Simonson
- Milton, FLORIDA, USA
---
---
Post-Treatment for Extruded Bronze Prior to Mechanical Mirror Polishing
June 1, 2015
Q. I have a large amount of Bronze we plan on extruding in an angular shape. This material needs to be taken from mill finish to #8 Mirror Polish. Does anyone know of a chemical or heat treatment process that will make the bronze easier to take to a mirror polish by mechanical means?
Tom Beine
Finishing Manager - Broomall, Pennsylvania USA
---
June 2015
A. Hi Tom. I doubt that such a treatment exists, but insuring smoothness and avoiding scratches in the extrusion process will probably be rewarding. The principal behind mirror polishing is that you can only get a super-smooth finish with superfine abrasives, but these have almost no cutting power; so you must start with coarser abrasives and go through multiple steps. If your first step doesn't need to be too coarse, you can do it in fewer steps. Good luck.
Regards,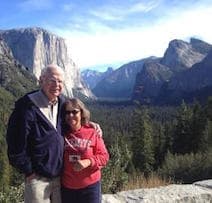 Ted Mooney
, P.E. RET
Striving to live Aloha
finishing.com - Pine Beach, New Jersey
---
June 3, 2015
A. To add to Ted's reply about care in the extrusion process and the size of the abrasive, about the only way to get to that RMS, assuming the parts are long, is to set up a pass through system of polishing wheels.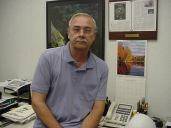 AF Kenton
retired business owner - Hatboro, Pennsylvania
---
June 29, 2015
A. If the bronze is angular in shape then an formed burnishing tool would solve your problem this would also improve grain structure of the profile after burnishing buffing attachment will help you achive mirror finish. Good luck.
Mahendra gargatti
- Belgaum Karnataka India
---
November 29, 2019
A. I had a big 4-inch solid brass knob from a steam locomotive and used a high speed angle grinder with sanding disk and then smaller grit disk and smaller grit etc. This process was able to remove pits and polish the metal.
Mark Jones
Retired - Woodville, Florida, USA