Where the world gathers for
plating, anodizing, & finishing Q&As since 1989
-----
Copper Cookware: silver lining and/or gold plating
2001
Q. Interested in silver-lined copper for cooking - would the silver be too soft, would it be poisonous? Obviously scrubbing it would be problematic. What about plating the outside of copper cookware? I would think that the gold would be easily scrubbed away.
Debra Cloud
- Munich, Germany
A. Yes, gold would be too easily scrubbed away to be affordable. But it sure could look nice on a pot rack if it wasn't used. Silver shouldn't be poisonous -- but very thick and ugly tarnish would probably form immediately.
It is very common to tin plate copper pots, as copper is not "food-safe" and tin is -- and tin looks a lot like silver. Tin coating of copper pots and pans has been around for a long time; in rural areas of some countries there are still traveling artisans who go from town to town offering the service. You might find letter 25553, "Historical hand re-tinning of copper cooking utensils?" interesting.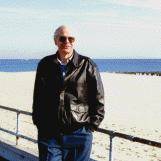 Ted Mooney
, P.E.
Striving to live Aloha
finishing.com - Pine Beach, New Jersey
---
2004




You may be interested to know that I have just acquired a fairly splendid copper, two handled, (brass handles) lidded cooking pan - like a casserole - which is lined with pure silver. Or at least it looks as if it is, and says it is on the side of the pan. It's marked with a crown, the word "Paris",the words "cuivre and argent pur" (copper and pure silver), plus the letters "Bte", and "S.D.G.D" and two clasped hands. It's about 25 cm in diameter and 13 cm high.

It looks to me to be made about 1890s - early 1900s, but I can't be sure. So far my attempts to find anything about it on the Net have yielded nothing. I did find one book reference to the fact that, in the 18th Century, physicians recommended that invalid meals by prepared in pure silver, and there are some silver saucepans around. Interestingly, I acquired a smaller, otherwise identical pan at the same time, the inside of which is absolutely destroyed, looking very much as if the pan has been over heated, causing the silver lining to actually melt. I do have an antique shop, and bought the pans to resell eventually, but my interest in finding out who/when/why they were made is much personal than commercial - and I thought the above might be of interest in terms of the original query.

Dion Boehme




- Robertson, NSW, Australia





---

2006




I have six copper/silver pans with the identical markings as Dion Boehme
- Robertson, NSW, Australia and I would be interested to find out something about the date and who the maker was

Terry A




- Methwold Norfolk UK






Ed. note: Discussions naturally veer away from the original subject, but this site focuses on metal finishing rather than hallmarking and history. Sorry! If you can't find catalogs or books covering the markings, perhaps some browsing of ebay may work.
---
---
June 2, 2016
A. Tin, applied by melting and wiping, is the most common lining for old copper. Stainless steel linings, which are a two sheets of metal bonded together, are more and more common these days but won't be mistaken for a wiped lining.

Tin has a low melting point, around 450 °F iirc. That is one of the reasons it is used as a lining, but it makes it vulnerable to overheating. Never heat a copper pan empty. Always have food or fat or water in it if the heat is on. Silver's melting point is over 1700 °F, so you wouldn't have to worry about that.

Silver has and is being used as a lining for copper cookware (Duparquet in Rhode Island sells all of their cookware with a silver lining option as a special order) but silver is impractical for most pans under most conditions. First, dovetail pans would come apart at the temperatures needed to melt silver onto the copper as a lining (since it is hot enough to melt the brass solder. Second, silver costs money. The thing about the tarnishing is probably #3, but I have little experience with silver (and none with silver lined copper).
Luke sherry
- chapel hill, North Carolina
---
---
Are 24k Electroplated Pots & Pans Safe?
October 12, 2016
Q. I found a pot set that shows signs of usage that are labeled 24k electro G/P. I wanted to know if it is safe to use these pots?
Summer Hill
- Philadelphia, Pennsylvania
---
October 2016
A. Hi Summer. Gold is quite safe. In India, and maybe here, they occasionally decorate candy and cookies with very thin coatings of gold (which, of course, gets eaten). But the gold would get scrubbed away so rapidly that it's probably unaffordable ... so my guess is those pots are decorative rather than intended for use.
Regards,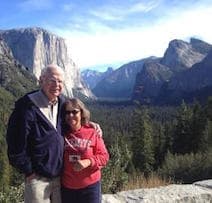 Ted Mooney
, P.E. RET
Striving to live Aloha
finishing.com - Pine Beach, New Jersey
---
July 1, 2017
Q. How about a tin-silver alloy for lining/coating copper vessels?
Farrukh Imtiaz
- Las Vegas Nevada USA
adv.: