Where the world gathers for
plating, anodizing, & finishing Q&As since 1989
-----
Is muriatic acid the same as hydrochloric acid?
2001
Q. Is Muriatic Acid [affil link] the same thing as hydrochloric acid?
Katherine Young
- Indianapolis, Indiana
---
2001




A. Katherine, they are generally the same thing-- muriatic is the common name for industrial, or less pure, grades of hydrochloric acid. Treat either with care.

Good luck!




Lee Gearhart




metallurgist - E. Aurora, New York






---

2001




A. Yes, with a slight difference: muriatic acid contains a higher amount of contaminants. Many of these are added in order to increase its aggressiveness. Depending on its quality hydrochloric acid can be considered chemically pure.

Alfonso Hernandez




- Aurora, Colorado





---
2001
Q Hi Alfonso,
Would you know what these added contaminants might be? I always assumed the impurities in muriatic acid were present because it is a lower grade product, and it was not necessary for its application, and too expensive to purify further.
After all, muriatic acid can be used for anything from leaching concrete to pickling mill steel to who knows what else, and it is much less expensive than the chemical or reagent grade.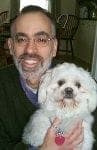 Tom Pullizzi
Falls Township, Pennsylvania
---
2001
A. After some research I have found out that there is a difference between "added" impurities and impurities that have been "left there" for economical purposes, as Mr. Pullizzi states on his letter.
Alfonso Hernandez
- Aurora, Colorado
---
April 29, 2011
A. The truth of the matter is, muriatic acid, made and used primarily for industrial use, contains a lower baumé rating, (equaling to a higher amount of impurities) than what it's derived from, hydrochloric acid, which is made and used primarily for laboratory applications due to it's higher baumé rating, resulting in less impurities. In other words, hydrochloric acid, is of a slightly higher grade than muriatic acid. The Mad Scientist
Vance Bianchi
- Henderson, Nevada
---
November 1, 2017
A. 6 years late, but I thought I should add that, at least as far as I know, muriatic means: "from salt" in Latin. This is because to make this less than pure version of HCl you add sodium chloride (NaCl-table salt) to a solution of sulfuric acid.

You should be left with a solution of HCl and water, leaving sodium sulfate suspended after the reaction has finished.
Steven Stewart
- Nacogdoches, Texas, USA
---
June 1, 2011
Q. I have read to use nitric acid to etch meteorites and wanted to use Muriatic acid-since I have some. The recipe calls for nitric acid to be mixed with ethanol for etching meteorites. Would it be feasible to use the muriatic acid instead?
Thank you!
Ted Nesterhaus
- North, Texas, USA
---
June 1, 2011
Hi, Ted.
Muriatic acid is a totally different thing than nitric acid and substitutions are not possible. Nitric acid is an oxidizing acid, muriatic is not. The nital etch, however, can be quite dangerous (explosive, not just corrosive) and I don't think you should engage in working with these materials unless you either are a chemist with a good understanding of them or you have received hands-on training in their use, including haz-mat training. Good luck.
Regards,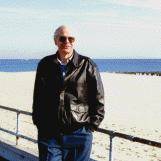 Ted Mooney
, P.E.
Striving to live Aloha
finishing.com - Pine Beach, New Jersey
---
August 29, 2018
A. Mixing Nitric and hydrochloric acids together is extremely dangerous- in certain ratios it will produce ultra toxic fumes. Additionally, its efficiency will decrease with time since its oxidizing potential will decrease as NO and NO2 leave the system. Don't try this at home without an acid scrubber and 100 FPM of ventilation, because the vapors will burn you and are harmful to the environment.

I still don't know what contaminants are in "muriatic" grades of HCl.

Sincerely,
Katie Mac
, chemical engineer
- Philadelphia, Pennsylvania USA
---
December 17, 2018
A. Muriatic Acid is 5 percent Hydrochloric acid ... used in Arizona to clean pools of algae and bacteria. Hydrochloric acid can be purified to nearly 100 percent and is dangerous if not used safely. Geologists use 10 percent HCl to test for calcium carbonate rocks and minerals -- it will have immediate chemical reaction and fizz; HCl won't with quartz or SiO2 (silica and oxygen) It's a common field test to distinguish calcite or quartz minerals if non-crystalline in form. Geologist
Randy Karry
- Phoenix, Arizona USA
adv.: