Where the world gathers for
plating, anodizing, & finishing Q&As since 1989
-----
Yellow chromate formulation
2001
Q. I am looking for the formulation of yellow chromate. One was published but it did not mention the concentration of the components. Please see below:
This is for make 50 liter of concentrate (enough for make 9,000 lts of solution)
17 kgs. of Sodium Dichromate
7 kgs. of Chromic Acid
6.6 lts. of Nitric Acid
0.825 lts. of Sulphuric Acid
First dissolve the dichromate and the Chromic acid with a little water and then put the nitric and sulphuric and bring the volume with water until 50 liters(all must to be dissolved).
For make up the solution(bath) new put the 0.5% of concentrate and 1 liter of Nitric acid The immersion time could be between 25 to 50 seconds depend of the color desired.
Does someone know the concentrations?
Peter Smith
- Toronto, Ontario, Canada
---
2001
A. Many chemical products have both liquid and dry components in their makeup. It looks to me like you only need an accurate scale and measuring beakers to complete your formula. Just remember - "Do like you oughter, add acid to water" when mixing the components together to avoid an acid explosion.
Good luck.
Dan Brewer
chemical process supplier - Gurnee, Illinois
---
2001
A. Assuming you are requiring a yellow chromate conversion coating for aluminium, there are many products on the market which will do the job for you without having to go to the expense and trouble of making your own system.
ie Alocrom 1200, Iridite 14.2 etc
Please note that whilst I am no chemist, all my health and safety data sheets for chromate conversion coatings state that high concentrations (in excess of 30g/litre) will slowly decompose and release toxic concentrations of cyanide gas!
Many people who contribute to this site will, I'm sure, be glad to pass on further info on a number of systems which would give you what you require.
Rich Mosley
- UK
---
2001
A. While I have never heard about the cyanide gas release from this product, I lead to understand that potassium ferricyanide is a component of chromate conversion coatings formulations for aluminum. This has made disposal of the sludge a bit more expensive since the sludge will have hexchrome and cyanide together.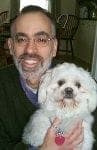 Tom Pullizzi
Falls Township, Pennsylvania
---
2001
A. Peter, I hope you realize that just about everyone buys this type of chemical solution pre-made from a plating chemical supplier. These companies have spent a lot of time and money devising better formulas. Because they spent all of this time and money, the formulas are trade secrets or patented. Few reputable plating applicators would use their own "home brew" recipe anymore.
I am not sure what you are going to use this solution for, but you may be able to save yourself a lot of grief by contacting one of these companies and getting a sample from them directly. Then, you will not need to worry about how to mix chemical A with chemical B.

Tim Neveau
Rochester Hills, Michigan
---
2007
A. The concentrations should be about 12g/l total chrome, but keeping within the correct ratios,

17 kgs. of Sodium Dichromate
7 kgs. of Chromic Acid
6.6 lts. of Nitric Acid
0.825 lts. of Sulphuric Acid

This should make up a bath size of 2000 Litres.
G Price
- Manchester, U.K.
---
July 7, 2011
DEAR SIR THE RATIOS ARE INCORRECT.YOU CAN'T GET UNIFORM RESULT. CORRECT COMPOSITION ARE AS FOLLOWS: -1.BATH CAPACITY-1000 LTS 2.CHROMIC ACID-7.5 KG 3.SODIUM SULPHATE -1.5 KG OR SULPHURIC ACID-450 ML 4.NITRIC ACID -3 LTS ---TIME-15-20 SECOND.
R S MISHRA
CHEMICALS - LUDHIANA, India
---
---
November 18, 2016
Hi to every body,
I have been researching on how a yellow chromate solution is made. Please share your idea about making a more efficient yellow chromate mixture as well as it's operation parameters including temperature, PH and ...,

Thanks
Hossein and Ahmet
- Belgic, England
---
October 6, 2017
Q. Now I am using chromate solution. I need yellow chromating on aluminium but it starts yellow and finally it changed into brown. My chemical composition is chromic acid 7g, sodium dichromate 3g, and hydrofluoric acid 3ml. and another composition of material is chromic acid 7g, and hydrofluoric acid 3ml -- but this gives very light green coating. I need yellow coating on aluminium with uniform coating.
suganya sambath
coating on metal - Chennai, Tamil nadu, India
---
Aluminum chromatizer (chromic acid + catalyst)
September 26, 2018
Q. I'm a Brazilian chemist and I would like to know if anyone could help me, I need the formulation of the chromatizante on aluminum with the acid base chromic acid -- my doubt would be which catalyst would be used in that formulation and quantity. Greetings from Brazil
ERNANDES santos
- Sao paulo Brasil
---
September 2018
A. Hi Ernandes. There is some good formulation information on this page, and a little more on thread 7162. Good luck!
But two things which you may or may not already realize --

- First, virtually everyone the world over uses proprietary chromating solutions rather than trying to formulate their own. This is not to say that you are not entitled to enter the supply business is you wish ... but if the chromate is just for in-house use, you should probably buy it rather than try to formulate it from commodity chemicals. Don't use CN as a catalyst, that's antiquated info.
- Second, because of the toxicity of hexavalent chrome, the world has moved on to trivalent chromating. Get back to us please if you have more to say.
Luck & Regards,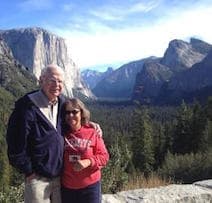 Ted Mooney
, P.E. RET
Striving to live Aloha
finishing.com - Pine Beach, New Jersey