Where the world gathers for
plating, anodizing, & finishing Q&As since 1989
-----
Chromate conversion concerns
2001
I have a military customer that indicated there are concerns about chromate conversion coatings. I was not aware of any. From the conversation it was not clear me if it was the exposure to the process was the problem, or exposure to treated parts. Are treated parts safe to be handled or should there be a warning associated with chromated parts?
Carl Montgomery
- Atlanta, Georgia
---
2001
As far as I know there is no smoking gun, and no clear statistics showing heath dangers from chromate films. But people do have good reason to suspect that chromate films MIGHT be carcinogenic, and that's where it stands. There are European directives mandating greatly reduced chromates in automobile finishes--justified by end-of-life recycling requirements. So, yes, if there is any practical way to avoid hexavalent chromates on the parts, avoid them.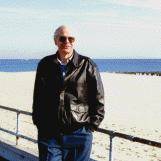 Ted Mooney
, P.E.
Striving to live Aloha
finishing.com - Pine Beach, New Jersey
---
2001
The concerns may not come from the coating itself, but the process which employs a solution made of hexavalent chromium which is carcinogenic and dangerous. There are proprietary compounds to replace chromate conversion coatings regarding quality and service life, approved by QUALICOAT of Europe.
Timur Ulucak
aluminum extrusions & finishing - Istanbul, Turkey
---
2001
To concur with Ted and Timur, I'd note that the US Military is trying to be a good citizen, and there is a strong political push in the procurement offices to get away from processes considered environmentally unfriendly. The Joint Group on Pollution Prevention has more information on this.

Lee Gearhart
metallurgist - E. Aurora, New York
---
2001
Just to clarify, the JG-PP website is www.jgpp.com/
James Davila
- Dayton, Ohio
---
The following from a government study:
THE TOXICOLOGY OF CHROMIUM Daniel J. McCoy, Ph.D., Director Blodgett Regional Poison Center 1840 Wealthy , SE Grand Rapids, Michigan 49506
INTRODUCTION
Chromium is a naturally occurring metallic element. It is found in the soil as well as in volcanic dust and gases. The three major states that occur in the environment are the metallic (zero state), the +3 (III) and the +6 (VI) oxidation states. Chromium III is the most common form which occurs naturally while the 0 and VI forms are usually produced by industrial processes. Chromium metal is a high melting material which has a steel-grey appearance.
Chromium and its compounds are used in many different industries. In l987, 56,400 short tons of chromite ore and concentrate and 376,400 short tons of metals and alloys were used in the United States. Nearly half of the chromium compounds consumed in the U.S. are used by the metallurgical industry. It is a component of stainless steel and other alloys used in many plating processes. In the chemical industry chromium is used in pigments, metal finishing, leather tanning and wood treatment. It is also used in smaller amounts in textiles, toners for copying machines and in magnetic tapes. Chromium even finds its way into medicine where chromium alloys are used in metallic joint implants in clinical orthopedics.
Chromium is a metal which is essential to man's health. The metabolism of glucose, cholesterol and fat is dependent on the presence of an adequate amount of chromium in the body. Deficiency can cause cardiovascular problems and even a condition which appears identical to diabetes. Fortunately the human diet supplies up to ll5 micrograms of elemental chromium each day. Although only a small amount (approximately 1%) is absorbed from the gastrointestinal tract a sufficient amount enters the body to maintain good health.
The more important aspect of health effects of chromium do not have to do with deficiency, but however to excessive exposure or toxicity. As with all chemicals, even those that are essential such as chromium, too great an exposure will be harmful.
TOXICITY
The toxicity of chromium is very dependent on the individual chemical compound. The two primary factors that influence the toxicity are the oxidation state of the chromium and the solubility of the compound. Chromium VI which is more commonly used in industry is considerably more toxic that the III state.
The way that chromium enters the body also plays an important role in the expression of its toxicity. Except for the occasional intentional ingestion of chromium compounds in suicidal attempts or gestures, exposure is typically accidental in an occupational setting. These industrial exposures are almost exclusively by skin contact or the respiratory route. Depending on the degree of exposure the health impact may be expressed by either acute or chronic effects.
ORAL EXPOSURE
Oral ingestion is almost always intentional and usually causes very severe toxic effects. Ingestion of as little a 1 to 2 grams (less than one tenth of an ounce) of chromic acid or 6 to 8 grams (less than one third of an ounce) of potassium dichromate would be lethal. Ingestion causes corrosion of the gastrointestinal tract which is followed by shock. Within several days, multiple organ systems become involved resulting in kidney failure, liver damage and blood disorders including anemia. Fatalities following oral intake can occur very rapidly or may occur several days after the exposure and are usually due to multiple system failure.
The soluble chromium VI salts (chromic acid, sodium dichromate, potassium dichromate, and ammonium dichromate) are approximately 100 times more toxic than chromium III slats (chromium oxide, chromic sulfate, chromium phosphate, chromium carbonate).
OCCUPATIONAL EXPOSURE
The most common exposure to chromium and its compounds are in the work place. The two primary routes are by dermal contact and by inhalation. Exposure can cause either acute or chronic effects.
Skin exposure can result in several different toxic reactions. Low level exposure has been shown to cause a contact dermatitis. "Blackjack disease" in card players has been attributed to exposure to chromium in green felt. The symptoms of the contact dermatitis include a red rash, swelling, itching , and possibly blisters. The symptoms may appear seven to ten days following the exposure, but it may take several years of low level exposure for the reaction to develop. this allergic dermatitis is probably mediated by sensitized T lymphocytes (type of white blood cell) and although due primarily to exposure to chromium VI has been reported to be caused by chromium III as well. A second type of dermal toxicity caused by chromium compounds is due to its corrosive properties. Chromium VI causes deep skin ulceration of chrome ulcers. These ulcers occur only on exposed parts like the hands and forearms. They are deep, penetrating lesions which are slow in healing. Some which occur around the base of the nails, on the knuckles or on the back of the hand may be as small as a match head. The ulcers tend to be clean and progress slowly and although they are quite deep, they can be relatively painless. The corrosiveness which causes the skin ulcers in also responsible for irritation to the mucous membranes of the nose. Ulcers appear on the nasal septum and are usually accompanied by a purulent discharge and crusting. Prolonged exposure can result in perforation of the nasal septum.
Inhalation of soluble chromium compounds can cause severe irritation of the respiratory tract resulting in acute symptoms such as bronchitis, lung congestion and bronchial asthma all of which result in breathing difficulty. Insoluble chromium compounds can cause impairment of pulmonary function by deposition of particulate matter in the lungs (pneumonoconiosis).
Chromiums enter the body by oral intake, skin exposure or by inhalation. Any of these routes can result in systemic toxic effects on numerous organ systems. The organs most commonly affected by chromium include the blood forming system, the liver, and the kidneys. Symptoms of systemic toxicity include anemia, thrombocytopenia (low platelets), liver damage and kidney failure. The most significant effects of exposure may be the long term ones such as cancer. Inhalation exposure over an extended period of time increases the chances of contraction lung cancer. Both individual case studies and epidemiologies studies indicated that occupational exposure to chromium is associated with lung cancer. Human exposure data together with studies in animals have provided decisive evidence for the carcinogenicity of inhaled chromium VI compounds. Cancers of the respiratory tract, expecially lung and nasal cancers have been reported as high as fortyfold over the expected frequency in occupationally exposed workers. The time to onset of the cancer ranges from 10 to 20 years following the guerdoning of the exposure.
BIOLOGICAL MONITORING
The recommended Threshold Limit Value(TLV) for the various chromium compounds according to the ACGIH in milligrams of chromium per cubic meter are 0.5 for chromium metal, 0.5 for chromium II and III compounds and 0.05 for soluble chromium VI compounds. A urine chromium concentration of 40 to 50 micrograms per liter, or 30 micrograms per gram of creatinine in a specimen collected at the end of the working day has been reported as consistent with exposure at the TLV of 0.05 milligrams per cubic meter. Urine testing does seem to be a valid testing method for measuring short-term exposure to chromium. Total body burden of chromium is better correlated with kidney clearance (micrograms of chromium per gram of creatinine) than with urine concentrations of the chromium.
PREVENTION OF EXPOSURE
The foremost principle of prevention of exposure is the recognition that the potential for health risk exists. Once the potential hazard is identified and the types of exposure are defined the appropriate steps can be taken to reduce the potential. Since the greatest risk from exposure to chromium occurs for the workers actually using chromium VI compounds through skin contact and by inhalation of fumes, the best means of reducing exposure is to provide protection of exposed skin and providing sufficient ventilation and respiratory protection; rubber glovesProtective Gloves [affil link] and other protective clothing should always be used when there is a chance of contact with chromium solutions or fumes. If workplace ventilation cannot be improved to keep airborne chromium below the recommended levels, then individual respiratory protection should supplement the protective clothing. Because of the potential for development of allergy to chromium, exposure should be reduced to the lowest level that is reasonably possible.
SUMMARY
Chromium exists in several forms. Compounds containing chromium VI present the greatest hazard to health. The most common type of exposure is through occupation contact. Irritation to the skin, eyes, nose, and respiratory tract, allergic contact dermatitis are the most common acute symptoms of exposure. Moderate to massive exposure can result in damage to the liver and kidneys and may result in death. The most significant long term toxic effect of chromium toxicity is the development of lung cancer which may take up to 20 years to develop.
GENERAL REFERENCES
Baselt, Randall C. Biological monitoring Methods for Industrial Chemicals. PSG Publishing Company, l988, pp 82-83
Baselt, Randall C. Disposition of Toxic Drugs and Chemicals in Man, 2nd Edition. Biomedical Publications, l982, pp l77-l79.
Brown, Stanley S. and John Savory. Chemical Toxicology and Clinical Chemistry of Metals. Academic Press, l983.
Ellenhorn, Matthew J. and Donald G. Barcelous. Medical Toxicology: Diagnosis and Treatment of Human Poisoning. Elsevier, l988, pp l020-l022.
Klassen, Curtis D., Mary O. Amdur, and John Doull. Casarett and Soull's Toxicology: The Basic Sciences of Poisons, 3rd Edition. Mammalian Publishing Company, l986.
augers, Robert R. Industrial Chemical Exposure: Guidelines for Biological Monitoring. Biomedical Publications, l983, p 25.
Petersburg, Robert, Raymond D Adams, Eugene Braunwald, Kurt J. Isselbacher, Joseph B. Martin, and Jean D. Wilson. Harrison's Principles of Internal Medicine, l0th Edition. McGraw-Hill Book Company. l983.
Rumack, Barry. Poisindex. Micromedex, Inc., l989.
Toxicological Profile for Chromium. Agency for Toxic Substances and Disease Registry. U.S. Public Health Service. Prepared by Syracuse Research Corporation. Published July l989.
Jonathan Flicher
- Chicago, Illinois