Where the world gathers for
plating, anodizing, & finishing Q&As since 1989
-----
What is the detailed process for electroplating silver onto copper
2001
I want to electroplate silver onto copper to fix old silver plate items that I have that are worn in places.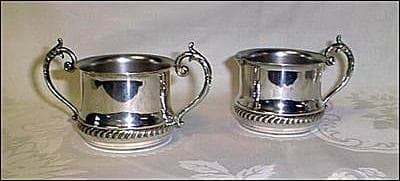 I remember doing this way back in high school and it was a simple process of introducing battery current to a tank of chemicals. I think we put the positive lead onto the item to be plated and dangled the negative lead in the solution. The solution completed the circuit. I'm not sure how we attached the positive lead to the item though. Nor do I recall if it was a 9V battery or what voltage we used. And the solution, I don't remember what was in the mix at all. Can anyone tell me how to set this up, what chemicals to use to silver plate my worn items and the process for doing it? Please address safety issues for me such as the need for gloves, safety glasses, air circulation and disposal considerations.
Thanks, Grandma Jo
"A grandma with a different kind of kitchen"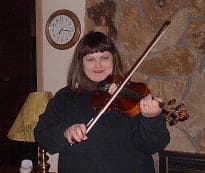 Jo Hargis
- Salem, Oregon, USA
---
2001
Unfortunately, there is a lot of difference between a high school demonstration of a principle and the practical application of it to a specific situation, Grandma Jo. To refresh your memory about stuff you saw in school, though, please see our FAQs.
It may or may not be possible to safely do some very limited types of plating in a non-industrial environment--people debate that here all the time. But most real silver plating will require the use of cyanide. Before September 11 this was a dangerous no-no; now it's out of the question.
And this doesn't even address the fact that many different prep steps are required, or that using silver plating as a filler material won't work. Some things have to be done by experienced professionals, and restoration of silver plate is one of them.
Still, there are simple and relatively safe immersion silvering solutions that will deposit (without need for electricity) a very very thin coating of silver on copper. See our FAQ, "Silver Plating at Home". Good luck!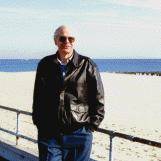 Ted Mooney
, P.E.
Striving to live Aloha
finishing.com - Pine Beach, New Jersey
---
February 24, 2011
I read the electroplating and chemical deposition FAQ, but I'm still wondering whether other solutions like 60% nitric acid mixed with a colloidal silver product could be used to electroplate, even with bad throw/etc. Wouldn't it at some point become saturated with enough sacrificial metal, or is there some safety reason?
Charles Brown
- Albany, New York, USA
---
March 2, 2011
Hi, Charles.

I'm not sure if you can generate explosive silver fulminates from nitric acid and silver, but it won't work properly as a plating solution. For plating to work properly you must plate the less noble material onto the more noble because the more noble will "immersion deposit" (plate out without electricity applied), which results in plating with no adhesion. Nitric acid is a very powerful oxidizing solution and I am not aware of any metal that can be plated out of nitric acid.
The role of cyanide is to complex the silver such that while a lot of silver is in the solution, it is all strongly complexed and will not deposit on its own. You can look up "Nernst Equation" if the science of it interests you. There are some proprietary silver solutions available from EPI (Electrochemical Products Inc.) [a finishing.com supporting advertiser] and Zinex, for example, that can provide the complexing without cyanide. The color is supposedly "off" from normal cyanide silver plating, but it might be good enough for your application. Good luck.
Regards,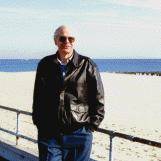 Ted Mooney
, P.E.
Striving to live Aloha
finishing.com - Pine Beach, New Jersey