Where the world gathers for
plating, anodizing, & finishing Q&As since 1989
-----
Should we bake the paint?
Q. My company remanufactures two-stroke aluminum block engines. The engine block components are disassembled and blasted clean of all grease and paint before the remanufacturing process. The bare aluminum of the assembled engine is then repainted back to the OEM color. Right now we use high temperature engine enamel from a can. We are looking to improve the process so that we get a harder finish that sticks to the aluminum a little better and has a longer life. One of the current drawbacks now is the time it takes for the paint to harden. It also seems to peel away once it is scratched.
Some questions we have are:
1) Should we be spraying from a gun rather than a can? We have looked at the economics and it really doesn't seem that much cheaper, only faster. Are we missing something? How much should we pay for a paint that will work in this application.
2) Should we be priming the bare aluminum? What processes should we consider. Please keep in mind we are working with an assembled engine that cannot be dipped in water or other cleaners/solvents.
3) Should we be baking the paint to quicken the drying process. Drying is not a problem in the winter, it's only an issue in the summer when the humidity is high. The operating temperature of the paint needs to be rated for about 250 to 300 °F. If we bake, we really cannot exceed a skin temperature of about 150 °F.
4) Do we need to use accelerators or hardeners?
5) We currently paint in a 10' x 20' paint booth.
Thanks,
Greg Pickren
- Clearwater, Florida
---
A. Try painting the block while it is hot!
A number of years ago I worked in a powerhouse on the DEWLINE. The engines were 671 Jimmy diesels, possibly the dirtiest engine ever made.
The powerhouse looked like new. Any grease was wiped off, and paint was sprayed on the running engine. The spray can paint bubbled a bit, but the end result was a fresh new look. The paint never seemed to peel or scratch!
Richard Trower
retired - O'Fallon, Missouri, USA
---
2007
A. For engine painting we can do that by
1. Clean surface of parts by
1.1 sand brush or sanding
1.2 solvent wipe off
1.3 steam cleaner
2. Blow off surface until clean and wipe off again by tack rag (sticky cloth)
3. To spray special primer (for aluminum) on the parts
4. To spray top coat (2k type)
5. Are finished and no need to bake.
Arkom Salikarin
- Bangkok, Thailand
---
---
2003
Q. I need to finish a small sheet metal box. I've tried painting with car paint but it scratches very easily. Can I bake the paint to make it harder? How is this done?
Thanks,
Joe Rogers
hobbyist - Calgary, Alberta, Canada
---
April 29, 2013
A. Hi Joe. If the paint was meant to be baked, it must be baked. If the paint you selected was not intended to be baked, it should not be. I suspect that lack of pretreatment and primer is why the paint scratches too easily. Ideally the sheet metal should receive a phosphate pretreatment or at least thorough cleaning followed by Naval Jelly [affil link] or Rust Converter [affil link]. If this is a hobbyist application where that isn't possible, second best is shot blasting. If that isn't possible either, then really thorough sanding or thorough cleaning followed by a Self-Etching Primer [affil link]. Good luck.
Regards,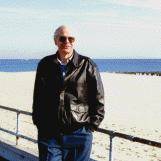 Ted Mooney
, P.E.
Striving to live Aloha
finishing.com - Pine Beach, New Jersey