Where the world gathers for
plating, anodizing, & finishing Q&As since 1989
Friction effects of zinc dichromate plating
-----
2001
Q. Can anyone help me locate the coefficients of friction for steel plated with zinc plus dichromate?
Thanks,
Mark Wilsey
Takata - Auburn Hills, Michigan
---
2001
A. The coefficient of friction will depend on many things:
- The type of plating
- Which brand of chemistry is being used
- The conditions during application
You should ask your plating supplier this question, and your supplier should get help from their chemical supplier in answering your question. This can vary if your plater uses different chemistries. It can also vary for a chemistry depending on which plater.
If you have friction problems, your supplier may be able to change the chemicals around to resolve the problem.

Tim Neveau
Rochester Hills, Michigan
---
2004
Q. If I zinc plate the brake discs on the kit car I am building (to prevent corrosion), what effect will that have on the performance of the brakes. ie. what is the coefficient of friction of zinc compared with regular cast iron discs.
Regards
Dick James
Richard James
hobbyist - Uxbridge, Middlesex, UK
---
---
Friction Coefficient effects going from Zinc Yellow Chromate to Zinc Clear Trivalent
July 10, 2018
Q. I have a customer with concerns when changing the current process of Zinc Yellow Chromate to Zinc Tri-Clear.
The Concern would be is there a decline in friction coefficients with the Zinc Tri-Clear.

The history has been the yellow dye in sealer usually is inconsistent with yellow pigmentation. In addition, the colored sealer if not spun correctly dries on part reddish in color and the customer believes this to be rust or not acceptable in appearance.

Zinc Tri-clear is usually brilliant and typically has less issues with color variance.

Is there a source to get the Friction Coefficients for each so I can provide the customer comparative data. I would like to provide peace of mind that this change would not result in degradation of protection or increase the chances of a hose slipping from hose fitting.
Dennis Parks
Program Manager - Cheboygan, Michigan USA
---
July 2018
A. Hi Dennis. Many if not most trivalent yellow chromate conversion coatings today are simply clear trivalent chromates with a yellow dye added. If by "spun" you mean dried in a centrifugal basket dryer, and the parts sometimes turn red, that is probably further indication that the color is merely a dye.
However, nothing is simple today as there are different proprietary formulations for both the trivalent chromate and the subsequent 'sealer', so you would need to find out from the plating shop what brand of proprietaries they are using, and see if the supplier of those proprietaries has any info. It has been noted on other threads here that the coefficient of friction of the chromate often doesn't matter because it quickly wears off in many applications, but that is probably not the case for hose fittings.
Regards,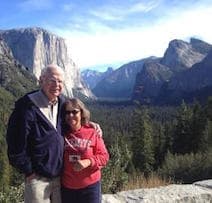 Ted Mooney
, P.E. RET
Striving to live Aloha
finishing.com - Pine Beach, New Jersey
---
July 11, 2018
Thank You Mr. Mooney.

I will contact the plater with regards to source.
I have read many of your historical posts and am honored that you chose mine to respond to.
Kind regards,
Dennis Parks
[returning]
Tube Fab Roman Engineering - Cheboygan, Michigan USA
---
July 2018

Thanks for the kind words. Yes, finishing.com already celebrated it's 23rd anniversary. It's a public forum where frequently I know nothing about the subject, but I try to reply if I know at least something.
Regards,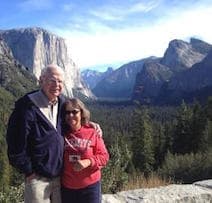 Ted Mooney
, P.E. RET
Striving to live Aloha
finishing.com - Pine Beach, New Jersey
---
July 16, 2018
A. Hello Dennis!

Zinc trivalent chromates have no stable friction coefficient, so I would think the dye or colored post dip has some lubricity that clear chromates don't.

I would try with some sealer to conduct some functional tests in your customer. You can make a torque angle test in your facility to compare results, if you have the measuring elements.

For stable and certified friction coefficient there are some products, we use a MacDermid product but tried Coventya and Enthone with the same results.

Hope you can solve this issue! Best regards!
Daniel Montañés
TEL - N FERRARIS - Cañuelas, Buenos Aires, Argentina