Where the world gathers for
plating, anodizing, & finishing Q&As since 1989
-----
How do I avoid finger marks on passivated zinc plating of mild steel?
Q. Dear Sir,
We are currently manufacturing some test equipment for a customer. The housing for this test gear is fabricated in mild steel which has been zinc plated and clear passivated. The problem we are having is that handling of the test box, both during its assembly and during the addition of the electronics, results in finger marks which can only be removed by removal of the plating. Is there any way to prevent this unwelcome marking of the surface by changing the process in some way.
Note: Wearing of gloves is impractical.
Thanks,
Fraser Morrison
- Glenrothes, Scotland, UK
---
A. Fraser,
I don't want to sound like a smart-alec here.. but is wearing gloves MORE impractical, then paying someone to completely re-do your parts? Our company does a lot of work for the semiconductor industry, and we HAVE to wear gloves when handling our finished product. There are powder-free latex gloves on the market that conform to your hands, and don't limit dexterity...remember.. "An ounce of prevention is worth a pound of cure."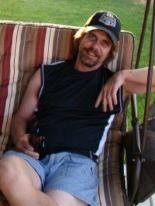 Marc Green
anodizer - Boise, Idaho
---
A. Not only that, but there is increasing suspicion (no hard evidence that I know of) that repetitive and prolonged skin exposures to chromates (as would be the case for these workers) may be carcinogenic. Wearing of gloves is NOT impractical, Fraser. I've heard it a dozen times, only to see the employees in the shop in question wearing them a few years later.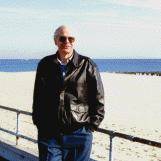 Ted Mooney
, P.E.
Striving to live Aloha
finishing.com - Pine Beach, New Jersey
---
A. You can ask your supplier to use a water based lacquer after the final rinse as a topcoat over the blue passivation. This will reduce greatly but not eliminate the fingerprinting problem as most of these topcoats are removed by alcohols, oils, solvents. You've got to have clean perspiration-free hands and handle blue parts like photographs, only picking up by the edges.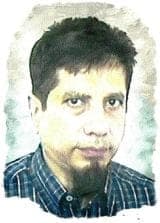 Khozem Vahaanwala
Saify Ind

Bengaluru, Karnataka, India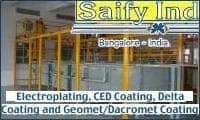 ---
---
July 11, 2014
Q. Hi,
I have exactly the same issue and question as Fraser - we too can't simply accept "use gloves" as the solution. I have seen physical examples which show this sort of process must be possible - any computer chassis from Dell, HP, IBM etc are usually mild-steel and they do not suffer from the 'fingerprint' problem; but perhaps they don't use Zinc + clear passivate as the underlying finishing process?

Many thanks,
Mark Temple
- Guildford, Surrey, UK
---
July 2014
A. Hi Mark. Thanks for bringing this topic back from hiatus. It has two components, the question of the wearing of gloves, and the question of anti-fingerprint technology.
As for the gloves, I continue to agree with Marc and Khozem, and to say "get used to it". We live in an ever more safety conscious, ever more germaphobic, ever more queasy society; ten times fewer workers go without gloves than a couple of decades ago, and the trend will probably continue until no employee goes without gloves. Most consumers would say "ooh, gross!" if they saw a fingerprint on a new item they purchased.
Anti-fingerprinting technology ranges from the basics to the newest patents. A satin finish on the steel goes a long way to conceal fingerprints; any lacquer or clearcoat that is rough rather than mirror-smooth does the same, as Khozem notes. There are alcohol-based single components sprays that purportedly are effective for a limited life, and presumably fluorocarbon sprays as well.
Manufacturers of display screens have it much harder in that the surface must remain smooth. They apply vacuum coatings like oleophobic fluorocarbon thin films which cause the finger oils to microscopically "bead", thus breaking up the pattern in a similar way to the satin finish. Apple has secured recent patents and the upcoming iPhone6 is rumored to have the best anti-fingerprinting technology yet. But in a way flat-screen manufacturers have it easier than chassis makers because the screen can use a line-of-sight process that won't work on a chassis.
It's probably not a huge technical hurdle to apply anti-fingerprint coatings to chassis, but it can be a cost and logistics issue.
Regards,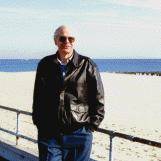 Ted Mooney
, P.E.
Striving to live Aloha
finishing.com - Pine Beach, New Jersey
---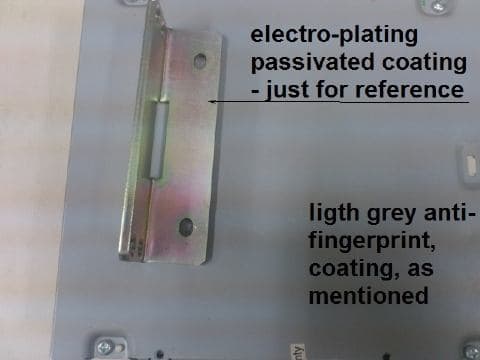 (a picture recently submitted on letter 1027, which seems applicable)
July 11, 2014
Q. Thanks for the info Ted. I'll investigate the different processes you've described.

Are you aware if any of the processes mentioned are also electrically-conductive? Again, this must be possible somehow as computer chassis have this property.

With reference to use of gloves, there're a few of reasons why this isn't an option for us:
- The units we produce will be put on display and used in various demonstrations - we don't want it massively tarnished by the 10th session!
- We want to allow our customers to handle the product and still maintain that fresh-from-factory 'sheen' - without telling them they have to use gloves.
- If Dell/HP/IBM can do it, we want to too:)

We also don't mind spending a bit of cash if necessary for a suitable process.
Mark Temple
[returning]
- Guildford, Surrey, UK
---
July 2014

Hi again. Hopefully a reader will recognize the type of coating you have explained and was illustrated on letter 1027, and will be able to answer your questions.
Regards,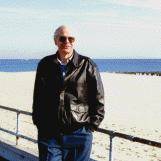 Ted Mooney
, P.E.
Striving to live Aloha
finishing.com - Pine Beach, New Jersey
---
July 20, 2014
Looks similar to a "One coat Gray" Teflon to me, which is pretty fingerprint resilient, and can be easily cleaned.
But noticing the electrical properties you are needing, Teflon would not be conductive.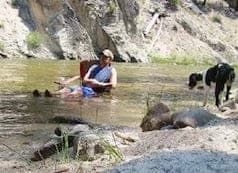 Marc Green
anodizer - Boise, Idaho