Where the world gathers for
plating, anodizing, & finishing Q&As since 1989
-----
Cyanide, its uses and its dangers
March 31, 2021
Q. Hello. I have a question regarding potassium cyanide copper plating and hydrogen cyanide (and potential) other gasses. We are looking to run a 500L tank with 15-20 gr/L potassium cyanide for copper plating.

- Does hydrogen cyanide form during plating? In what levels?

-Does hydrogen cyanide form slowly when cyanide solution is in tank? Anyone has any readings or literature on how much eventually?

-When reacting to air, carbonate forms, but I heard that also ammonia forms when solution is reacting to air. True?

-How much ventilation is recommended when operating a cyanide solution tank of 500L ?

Any pointers, tips are greatly appreciated. We want to learn as much as possible before leaping into the realm of dangerous substances as cyanide.
Robert U.
[last name deleted for privacy by Editor]
- Nurnberg Germany
---
April 2021
A. Hi Robert. One of our very helpful "regular responders", Geoff Smith, knows a great deal about this, and you could start with his paper: Cyanides in Metal Finishing Risks and Alternatives"
But it is very important to recognize that local and country laws trump any "recommended practice". Last time I checked, for example, here in New Jersey it was required to have a cyanide antidote kit on hand, whereas it was reported to us that nothing but oxygen is to be used in England; and the chaos induced by such laws has defied belief "FDA Keystone Cops Raid Keystone" (I realize you're in Germany, but most of our readers are in the USA and need to realize the situation here).
Beyond those references, and while awaiting replies, the earlier entries on this thread should be helpful. And put a cyanide gas detector on your "must have" list. While I don't think you need much ventilation, a lip-type or push-pull exhaust system should be provided.
Cyanide poses dangers two ways, both as hydrogen cyanide (HCN) gas and as an ingestible powder or liquid. Decades ago I dropped the cap to a pen on a plating shop floor; as I reached for it, a wiser gentleman said leave it; although death probably wasn't likely I might have picked it up and later chewed on it while lost in thought. So, while it's important to study the HCN gas possibilities, don't forget the ingestion route.
Luck & Regards,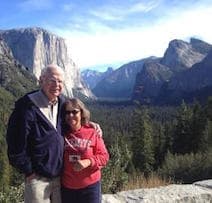 Ted Mooney
, P.E. RET
Striving to live Aloha
finishing.com - Pine Beach, New Jersey
---
April 8, 2021
A. Hi Robert
A few points for work with Cyanides:
1. Ventilation is mandatory
2. Ensure bath pH is 12 or higher
3. Do not bring any acid or acidic solution to the proximity of Cyanide bath.
4. Always double check all chemicals that are added to the bath (for bath mixing or replenishing)
5. Check how waste rinse water (after Cyanide bath) will be treated. It cannot be mixed with acidic waste and it may require special treatment (Cyanide destruction).
6. Use cartridge-respirator when mixing the bath
7. Portable HCN detectors are recommended (they may require calibration with HCN gas)
8. Check local regulations about antidotes and first response. You may want to coordinate with local ambulance services and/or nearest hospital - what to do in a case of poisoning.
*You may want to check https://www.cyanidecode.org/ (They are focusing on mining, but there is useful information and references)
Good luck.
Leon Gusak
- Winnipeg, Canada
---
April 11, 2021
A. In establishing the toxicity of a compound, it is necessary to determine the lethality. To be more precise, the median lethal dose LD50 which will kill 50% of the subjects.
Due to the shortage of volunteers for this experiment it is carried out on lab animals and the result expressed as for example LD50 x g/Kg (rat) as it depends on body mass.
But not all animal speies are equally susceptible so the result cannot always be applied to humans. In the search for suitable candidates, man's best friend was investigated...
Barcroft (1931) exposed himself and a dog simultaneously to an estimated 600 mg./m3 of cyanide. After 1.5min. the dog collapsed and was declared dead. He removed the body and returned to the test chamber for a further 9 min. when he experienced ' ..difficulty to concentrate' and terminated the test. On returning to the laboratory next morning to bury the dog, it was found to have fully recovered.
Evidently dog is not a good analog for man.
Two minor points for the worriers. In military terms, as a potential war gas it is considered 'toxic, but only just' There are far worse poisons.
Cyanide even had a brief moment as a dietary fad under the erroneous name of vitamin B17 giving rise to 'The Little Cyanide Cook Book' by June de Spain; still in print and advertised as an anti cancer diet.
People will believe anything!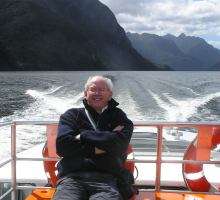 Geoff Smith
Hampshire, England
---
---
↓ Closely related postings, oldest first ↓
---
---
Q. What is copper cyanide, and is it dangerous or poisonous?
Carole Smith
- Cullman, Alabama
---
A. Copper cyanide is CuCN. Copper cyanide is an important industrial chemical for electroplating but cyanide is a very powerful and very fast acting poison.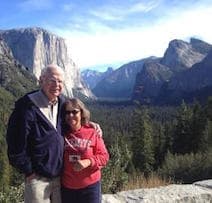 Ted Mooney
, P.E. RET
Striving to live Aloha
finishing.com - Pine Beach, New Jersey
---
A. Just keep in mind that a single drop of cyanide solution accidentally splashed into your eye could kill you.
Alfonso Hernandez
- Aurora, Colorado
---
A. While cyanide solution is very poisonous, with somewhere around 0.4 tenths of a gram, if ingested, will cause death, I don't think that a single drop in the eye is a death sentence.
With about 20 drops to the milliliter, and a specific gravity of 1.2, a drop would weigh around 0.06 grams, and not all of that drop is cyanide.
Of course, a drop of cyanide solution would really burn, and should be washed out with plenty of water. Safety gogglesGoggles [affil link] or a face shield [affil link] should be worn by operating personnel.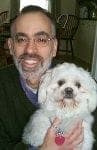 Tom Pullizzi
Falls Township, Pennsylvania
---
A. I'm sorry guys, but as far as I know the "drop-in-the-eye" test was performed on a K-9. So I read in a very old chemistry book by Puig.
Alfonso Hernandez
- Aurora, Colorado
---
December 8, 2009
A. Because the eye socket is a mucosa the absorption of a toxin is almost instantaneous if direct contact is made, dependent on the MPE of the chemical, death will be imminent.
Robert E. Pittengerr Sr.
- Norfolk, Virginia
---
These contradictory opinions are only guesses, Tom, until we do some animal testing. You haven't seen any animals we might use lately, have you? :-)

Ted Mooney, P.E. RET
Striving to live Aloha
finishing.com - Pine Beach, New Jersey



---

I know you are only kidding, Ted. You have an abiding love for cute, furry critters:-)

Tom Pullizzi
Falls Township, Pennsylvania




---

W.C. Fields can't have been all bad :-)

Ted Mooney, P.E. RET
Striving to live Aloha
finishing.com - Pine Beach, New Jersey



---
! Ted probably won't admit it, but many of us "old timers" (and still living) have handled cyanide without gloves, etc. with no ill effects. As Tom said, it's the fact that cyanide is extremely alkaline, like lye, that makes it dangerous to handle. I suggest that the dog had other complications...
George Brackett III
- Utica, New York
---
George,
Wait a minute, the cyanide is dangerous to handle because it is a deadly poison, the alkalinity would make it burn too. Yes, I have handled cyanobrik with my bare fingers, it was a very irresponsible thing to do. I used to crawl and jump around automatic machines while they were running too, which is Russian Roulette only more so.
DON'T HANDLE CYANIDE WITHOUT PROPER PROTECTIVE EQUIPMENT AND TRAINING! DON'T SUFFER OTHERS TO DO SO!
DON'T GET IN THE WAY OF AN AUTOMATIC HOIST, NOT EVEN ONCE!
ALWAYS CHANGE YOUR CLOTHES AND BOOTS WHEN LEAVING A PLATING SHOP AND RE-ENTERING A HOME OR CAR OR WHATEVER. DON'T DRAG CYANIDE AND OTHER CHEMICALS INTO THE HOME WHERE OTHERS CAN BE EXPOSED (WITHOUT THEIR KNOWLEDGE, WHICH IS EVEN WORSE)!


Tom Pullizzi
Falls Township, Pennsylvania
---
I certainly admit it, George -- the truth shall set us free. Yes, some people even used to wash their hands in cyanide tanks because it is 'the world's best cleaner'; then after rinsing, dip them into an acid tank to neutralize the traces of cyanide so they wouldn't get festering sores at their cuticles and cuts.
What I don't do is advocate it; many people have died of cyanide poisoning in plating shops. I count myself lucky for not being one of those many. I came close on two occasions -- having been sent out as a young field engineer to work alone (never acceptable), while utterly unaware of the dangers of cyanide.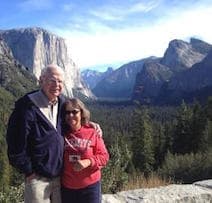 Ted Mooney
, P.E. RET
Striving to live Aloha
finishing.com - Pine Beach, New Jersey
---
October 1, 2012
Q. What will happen if cyanide/KCN is touched with tongue (put on tongue)? Does anyone die instantly?
akash babu ram
- delhi
---
October 1, 2012
A. Hi Akash. Unless it is an extremely small amount, yes, they die surely -- quickly, although not quite instantly. Why do you ask?
Regards,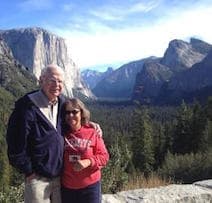 Ted Mooney
, P.E. RET
Striving to live Aloha
finishing.com - Pine Beach, New Jersey
---
---
April 13, 2015
Q. Who and WHY does anyone have access to cyanide?!
Lorena Ann Meyer-Shipley
STECO - Arlington, Washington USA
---
"The Dose Makes the Poison"
from Abe Books
or

Affil. Link
Your purchases make finishing.com possible
April 2015
A. Hi Lorena. Your question is awfully vague.
Cyanide is used in (and essential for) silver plating and brass plating, and is useful in some types of copper plating and zinc plating. It's used for certain jewelry cleaning operations. It has traditionally been used a fumigant for silos but, that not being my field, I don't know if it still is. It was at one time used as rat poison and the main ingredient in California's gas chambers.
But it is also present in apples, lima beans, and almonds -- It's been estimated that 10 pounds of lima beans would constitute a fatal dose. So who has been given access to lima beans and why? :-)
Now it's your turn: WHY do you ask? Thanks!
Regards,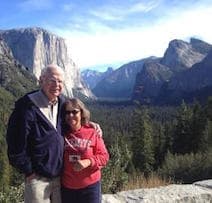 Ted Mooney
, P.E. RET
Striving to live Aloha
finishing.com - Pine Beach, New Jersey
---
April 16, 2015
A. Lorena,
There are an awful lot of chemical compounds that can be utilized to perform useful tasks, but can cause tremendous harm to biological tissue if handled improperly. Some such substances can be found in the cleaner isle of any grocery store.

Cyanide has a pop culture reputation as a poison, but since it merely refers to a carbon atom and nitrogen atom with a triple covalent bond between them, it's not really an exotic thing at all.

Ray Kremer
Stellar Solutions, Inc.

McHenry, Illinois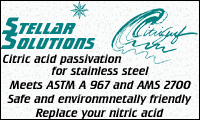 ---
April 17, 2015
A. Some articles of commerce that are unquestionably harmful, like tobacco for instance, are readily available. Substantially all of the cyanide used is utilized in relatively benign, useful industrial processes, even though the possibility for nefarious use exists.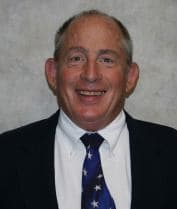 Tom Rochester
CTO - Jackson, Michigan, USA
Plating Systems & Technologies, Inc.