Where the world gathers for
plating, anodizing, & finishing Q&As since 1989
-----
HEAT effects of Thermal Deburring
I have read with interest the recent letters from people enquiring about thermal deburring. This is an interesting process--I do however have one concern. This is obviously a thermal process but what actual heat input is put into the burs and surrounding part? Does it produce a Heat affected zone on the part (albeit microscopically!) If so then it could well affect fatigue strength. If anyone has significant evidence to the contrary could they please let me know - and I might be interested in this process further.
Regards,
Nick Clark
- Bristol, Avon, UK
---
Thermal deburring is an interesting process. It works well on I.D.s and threaded parts. I know of no studies or even concerns by manufacturers about metal fatigue. The main reason for this lack of concern is that the process is of such a short duration, in milliseconds, that there is not enough time for the non-parent metal to become hot. Basicially this is a mini control explosion in a closed sealed chamber that products extremely high heat. That heat, in turn, will only effect thin sections and/or burrs which vaporize and dissipate just as quick as the explosion. Some residue dust and possible rounded edges are the end result.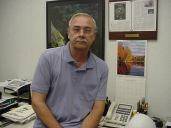 AF Kenton
retired business owner - Hatboro, Pennsylvania
Ed. note: If you type 'thermal deburr' into the search engine on our Directory of Jobshops, you will find several shops to contact who can also undoubtedly discuss this potential problem knowledgably with you.