Where the world gathers for
plating, anodizing, & finishing Q&As since 1989
-----
Plating racks build up with plated metal
Q. Nylon coated racks (base material :MS and Spring steel) are used to plate watch cases. Contact tips are heavily built up with multiple layers of Ni,Pd/Ni and gold. Many alkaline and cyanide based strippers (immersion) have been tried. Electrolytic strippers have also been tried. Either its stripping rate is very slow or it attacks the base material of racks itself. Presently we remove it mechanically (cutter). Can anyone suggest an immersion stripper whose rate of stripping is fast and also one which doesn't attack the base material.
Thanks,
Venkat Raja
- Kitchener, Ontario, Canada
---
A. Are you sure they are nylon coated, Venkat? Nylon offers little resistance to plating chemicals. The racks should perhaps be plastisol coated?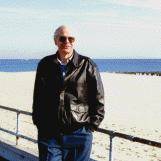 Ted Mooney
, P.E.
Striving to live Aloha
finishing.com - Pine Beach, New Jersey
---
A. In addition to Ted's comment, I would switch to stainless racks so that the stripping chemicals won't eat the exposed portion of the racks.
Dan Brewer
chemical process supplier - Gurnee, Illinois
---
A. If you use stainless racks with PVC plastisol coating as suggested, then you will be able to strip in nitric acid with a controlled amount of chloride to assist in gold removal (fume extraction essential) or electrolytic in nitrate based strippers but you will also need a cyanide stripper if gold is thick.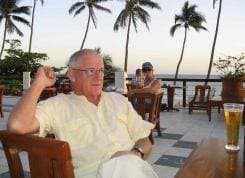 Geoffrey Whitelaw
- Port Melbourne, Australia
---
Q. Thanks to Mr. Ted and Mr. Dan and Mr. Geoff for their reply.
Earlier (3 years back) we used to use plastisol coated racks. As its coating was porous it affected the quality of our products. Hence we switched over to nylon coated racks whose quality was excellent (it was chemical resistant, heat resistant and it was not porous). Also we are not in a position to use bare ss racks as we use acid gold strike baths (pH 0.6 and it's H2SO4 based bath.) And moreover we don't want to coat plastisol over ss because it's costly and the possibility of getting back to old problem is high. With the prevailing parameters please try to suggest a stripper.
Venkat Raja
- Kitchener, Ontario, Canada
---
A. Hello again, Mr. Venkat. Progress is to be applauded, so if nylon works for you, great! But plating racks have traditionally been coated with vinyl plastisol for many decades, and the reason is that vinyl is resistant to all chemicals commonly used in a plating shop whereas nylon isn't. Thousands of shops around the world have used plastisol coating in thousands of critical applications; so if you experienced "porosity", the problem was almost surely in poor execution, not in the concept.
You have already determined for yourself that you cannot successfully strip the racks with an alkaline solution, nor a cyanide solution, nor electrolytically. Geoff suggests the remaining acid and nitrate options but feels that nylon and steel are incompatible with them. Good luck, and please tell us when you find the solution. Best of luck.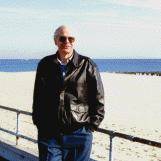 Ted Mooney
, P.E.
Striving to live Aloha
finishing.com - Pine Beach, New Jersey
---
---
To prevent tin coating on jigs and hooks
2005
Q. I am an electroplater in Chennai.

My question is: we are using copper jigs for mounting components in the tin plating process; along with the components the jig also gets coated. After 4 hours of plating process we are forced to stop work for want of removal of tin coated on jigs. We used to melt the coating and send for reprocess of pure tin anodes. Instead of this, is there any method to avoid coating taking place on jigs. We tried plastic coating on jigs, leaving the hooks. We don't know how to remove tin coating from hooks. Please give me a good solution for this problem.
Mustak Ali
electroplater - Chennai, Tamilnadu, India
---
2005
A. Hello Mustak Ali

You can use plastisol coating to coat the plating rack body and exposing only the contact portion of the hook/clip. You can remove the tin coating on the hook by tin stripper either by immersion or electrolytic.
Germie Maravilla
- Laguna, Philippines
---
---
Insulating Coating for Plating Jigs
July 22, 2016
Q. Can you please advise of a good masking material for Jig Insulation.

Super-Beckon Coating has been recommended but I am unable to source.

Has anyone in the plating business heard of this product or could please advise of an alternative.

Many thanks for any help.

Regards
Nigel.
Nigel Bell
Process Engineer - Crumlin, County Antrim, Northern Ireland.
---
July 2016
A. Hi Nigel. Oven-cured vinyl plastisol coating is used on plating jigs. A primer is applied first, then the rack is dipped in the plastisol, then it is oven baked for curing. But, like anything else, a plating rack supplier will have acquired the experience to do it right whereas another vendor may struggle.
Regards,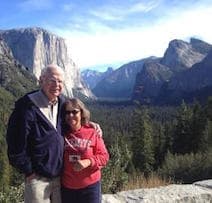 Ted Mooney
, P.E. RET
Striving to live Aloha
finishing.com - Pine Beach, New Jersey
---
August 1, 2016
Q. Morning Ted,
Please find attached images of degraded coated plating jigs: As you will see lifting at jig contact points and cracking on main stem. At the jig contact point there is seepage of plating bath chemicals causing staining on plated surfaces during drying.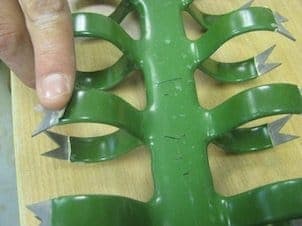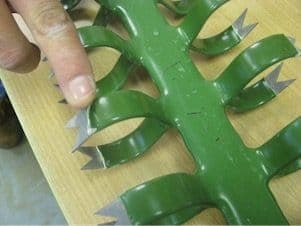 Regards
Nigel.
Nigel Bell
[returning]
Process Engineer - Crumlin, County Antrim, Northern Ireland.
---
August 2016
A. Hi again. There are "air-dry plastisol" compounds that you can probably Google and probably apply yourself for some temporary improvement, but rack maintenance -- including periodic stripping and replacing of plastisol coatings by a professional plating rack supplier -- is part of the expense of plating operations, sorry to say :-(
In the USA there is Tilton Rack & Basket, and Associated Rack Corp. (with a number of affiliates), and possibly others ... but sorry I don't know the suppliers in your area.
Regards,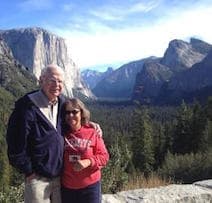 Ted Mooney
, P.E. RET
Striving to live Aloha
finishing.com - Pine Beach, New Jersey
---
August 1, 2016
Ted,

Many thanks for your response. We are thinking Ted of doing a repair to existing Jigs which we purchased from a plating rack supplier. If we were to look at coating ourselves is it difficult to remove the existing coating and what is the primer which you mentioned.

Regards Nigel.
Nigel Bell
[returning]
- Crumlin, County Down, Northern Ireland
---
August 2016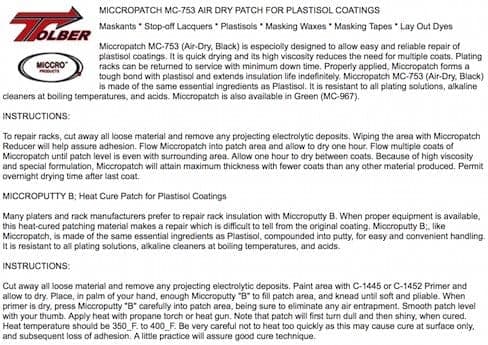 A. Hi. I don't know what the primer is. It looked sort of halfway between paint and adhesive to me ... but I am pretty confident that the plastisol supplier will tell you. I am not completely confident that you will be able to buy the highest quality plastisol as it might be that they will sell it only to licensed applicators (I know that some suppliers of other products do that to maintain their quality standards) -- but I don't know, I'm just anticipating a possible problem.
My understanding of stripping is that you attempt to mechanically remove what you can with knives and pliers, then you burn the rest off in an oven to "ash" it. But my understanding of plastisol coating is second-hand and superficial -- don't put too much stock in it :-)
The "air-dry" stuff I was speaking of is, I believe, primarily a touch-up repair rather than a replacement for oven-cured plastisol. Tolber is not a supporting advertiser of finishing.com, and we do not recommend or dis-recommend any suppliers -- I just include this as an example.

Regards,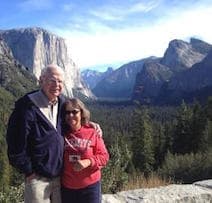 Ted Mooney
, P.E. RET
Striving to live Aloha
finishing.com - Pine Beach, New Jersey