Where the world gathers for
plating, anodizing, & finishing Q&As since 1989
-----
Copper Sulphate Pentahydrate, Poisonous?
Q. Hello,
I have an interest in the Copper Sulfate [affil link] Pentahydrate. It might sound like an off the wall comment after doing some research but I have a reason for asking. First of all to give a little background as to my question. I have acquired a solution blue in color that is stated as being Copper sulphate Pentahydrate. They basically state that you can use it to purify water. 1 drop per gallon with make the water safe. My aunt had a ongoing bladder infection off and on for years and my dad suggested one drop in a glass of water. Well the taste was bad but the results were great. Her bladder infection was gone and if she thinks she might have a flare up she just takes a drop and the symptoms are gone.
My question is basically is this safe? Do they make a Food Grade version? I have seen a lot about how this is poisonous. But from what I have seen how this works it can be ingested to treat internal infection from bacteria. Please give me your thoughts on this. Thanks.
If there is a food grade copper sulphate pentahydrate where can you get it. The company has gone out of business and I have been looking for another source.
M.B. Birdsell
- Deatsville, Alabama
A. Hi, M.B. Some basic uses of copper sulphate are as biocides for killing roots in sewer pipes and algae in lakes. Your question should be asked of your doctor or at least ask at a health food store. Taking advice from anonymous strangers on the internet about what to ingest is foolish and dangerous. Good luck.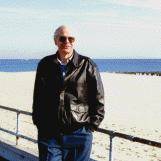 Ted Mooney
, P.E.
Striving to live Aloha
finishing.com - Pine Beach, New Jersey
---
A. Hello MB!
Have you spoken with your (or rather your Aunt's) physician? Taking a look at the Material Safety Data Sheet for the stuff would make me think a LOT before I'd ingest any copper sulfate (see https://fscimage.fishersci.com/msds/00483.htm for the one posted by Fisher Scientific).
Good luck!

Lee Gearhart
metallurgist - E. Aurora, New York
---
A. Copper Sulfate has been used for years as an effective means of algae control in surface water e.g. reservoirs. I believe the normal concentration is 1 ppm (1 mg/liter). Although I agree that purposely ingesting it is extremely foolhardy, I've been using it in my swimming pool for years with no ill effects, and the occasional amphibian (frog) visitors don't seem to be adversely affected...
George Brackett III
- Utica, New York
---
A. I think I would be talking to my doctor before making home-brew medicines with heavy metals. For toxicological information on copper sulfate, try looking up the National Toxicology Program with your search engine and searching their site. The human taste threshold for copper is low 5.0-7.5 ppm hence the repulsive taste.
Richard Guise
- Lowestoft, U.K.
---
Q. I have heard of others using Copper sulphate crystals in their swimming pools and albercas where I live in rural southern Spain.
I have had mixed opinions from locals and experts.
Can anyone tell me what the risks are.
The company that sells it suggests that it maintains the pH and you need not use as much chlorine.
Amanda Jane Le Verdier
tourism - Granada, Espana (Spain)
---
July 7
A. Hello,

I have recently met an inventor who has a patented formula that keeps copper sulfate pentahydrate suspended in water indefinitely. I have been using it in my pool for 2 months with no chlorine at all! I have also used it to clean my pool screen. This stuff is vitamin grade & amazing!
Brian Whalen
- Orlando, Florida
---
July 8
A. Hi, Amanda. I don't think it's dangerous at the proper low concentrations. It is widely used in public ponds and lakes as an effective (if old fashioned) algae controller, with minuses as well as pluses. I don't think it stabilizes pH or reduces the need for chlorine though -- except to the extent that you were consuming chlorine for algae control. Good luck.
Hi, Brian. I don't know precisely what you mean by "suspended". Copper sulphate is soluble in water, but yes, alkaline water can cause the copper to precipitate as copper carbonate. As the copper is consumed by the algae, and kills it, the detritus will accumulate on the bottom of the pool as well. I suppose your inventor friend is chelating the copper so that it doesn't form copper carbonate. But I'd be cautious about calling a poison "vitamin grade" :-)
Regards,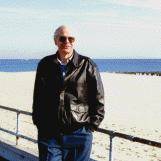 Ted Mooney
, P.E.
Striving to live Aloha
finishing.com - Pine Beach, New Jersey
---
May 29, 2011
My question is whether this detritus is hazardous to grass or plants? I clean my pool and discard this onto my yard... anything I should be aware of?
Sam Malone
- Cedar Rapids Iowa
---
"The Dose Makes the Poison"
from Abe Books
or

Affil. Link
Your purchases make finishing.com possible
June 2, 2011
Hi, Sam. Everything is relative so it's hard to give a definitive answer, but:
Copper sulphate is often added to lakes to kill the algae, and it relentlessly builds up on the bottom with limited bad effect. The fish live on (as far as we know so far), so I would think that the far smaller amount from pool detritus would not harm the grass or plants. Still, county agricultural extension agencies exist to try to answer these kinds of questions, and would probably know more about it than we metal finishers, so I'd give them a shot :-)
Regards,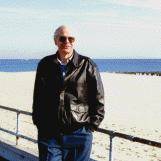 Ted Mooney
, P.E.
Striving to live Aloha
finishing.com - Pine Beach, New Jersey
---
November 22, 2011
I have been battling with Algae in my natural purification system, aka pool with terraced plant beds to reduce nitrates with falls to aerate, and recently I discovered the usefulness of Copper Sulphate. With a dose of 500 grams of powder into +-60 000L of water, slightly alkaline, I have managed to kill most of the Algae and the natural animal life still flourishes. The fish are fine, the frogs still perform in the evenings and the sediment of dead algae seems to be returning to the bottom where it can be sucked up and out.

There is a lot of research about it in farming and it seems a fantastic way to eradicate the worm, snail and bacterial life forms that we don't care for too much.

Additionally my dogs were noticeably up for a dose of worm pills but after the pool application and their drinking from it I have noticed their coats clear -- probably meaning that the worm fight may be over in them too.

I did hear from someone that in the SA army they used to add it to their food to disable the rise of men thus keeping the troops calmer(?)

www.ca.uky.edu/wkrec/bluestone.pdf
fscimage.fishersci.com/msds/00483.htm

The one link here is from a previous response that had a bit of text before and after the link...

Svend Christensen
- Johannesburg, Gauteng, South Africa