Where the world gathers for
plating, anodizing, & finishing Q&As since 1989
"Powder Coating Drawback?"
-----
We have just started using powder coat. I have an aluminum part that has its edge spot welded to the flat surface of another aluminum part (both pieces 0.063" thick). I am being told that the powder will not penetrate or adhere very well at the joint. This may cause a corrosion problem as this is an outdoor, above ground product. Is this major drawback to powder coating true?
Jay Eissner
- Milwaukee, WI
---
Jay,
Salts from the chemical pretreatment often remain between two spot welded sheets and could lead to accelerated corrosion. Rinsing thoroughly (dip)will help. With regard to the weld, alkaline degreasing and acid pickling will remove the impurities at the weld.
Peter Piessens
- Bertem, Belgium
---
I am not sure why you heard this information. I am not sure what powder chemistry you intend to use for the outdoors, but hopefully a good TGIC or Superdurable type. Both of these are very resilient and many offer excellent flexibility characteristics. Adhesion is accomplished through proper pretreatment and of course proper oven cure cycle. This means that if there is an area of metal over metal, as in many spot weld cases, sufficient cleaning needs to occur in order to clean these areas of soils. Sometimes additional surfactants may be required for these tough seemingly impenetrable areas. Sometimes you need only turn up the heat to help clean, or increase the percentage of cleaner slightly. It all depends on if or how bad the problem is. Good final rinsing can also clean the substrate of any residual contamination that might reside upon it. Make sure you leave additional time in the washer and have the nozzles clean. Sometimes dip cleaning has it's advantages...heres one. I think you will have excellent performance.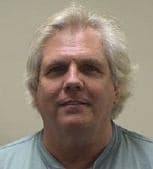 Bob Utech
Benson, Minnesota