Where the world gathers for
plating, anodizing, & finishing Q&As since 1989
-----
Definition of "free cyanide"
I hear the term "free cyanide" used quite often, but an exact definition of the term has been difficult to find. What, exactly is "free cyanide"?
Philip Bell
captive plating shop - Rockford, Illinois, USA
---
In a cyanide plating bath, a portion of the total cyanide is used to complex and dissolve the metal cyanide salts added to the bath. Once all the metal salts are dissolved, the remaining cyanide acts as electrolyte, separating into ions. This "left over" cyanide is free cyanide.
Michael Brewington
plating shop - Salisbury, Maryland
---
In the simplest terms "free cyanide" is the quantity of cyanide in the bath that is greater than the quantity of cyanide which was needed to dissolve the metallic salts.
Gene Packman
process supplier - Great Neck, New York
---
Copper, silver and zinc create a complex with cyanide in the plating solutions. The "extra" cyanide that is not tied up to a metal by the metal-cyanide complex is called free cyanide.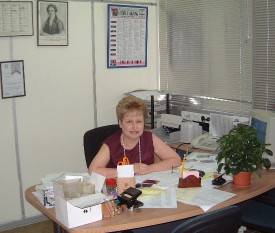 Sara Michaeli
Tel-Aviv-Yafo, Israel
---
Simply 'free cyanide " is the amount of cyanide in excess of what is required to dissolve the metal cyanide, e.g., for each kg of copper cyanide 1.1 kg of sodium cyanide is required to dissolve it, and any excess over this amount is known as "free cyanide". A certain amount of free cyanide is required for anode dissolution and to prevent anode polarisation. It is analysed by titrating with silver nitrate with Potassium iodide as indicator.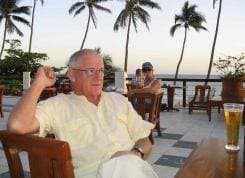 Geoffrey Whitelaw
- Port Melbourne, Australia
---
I've heard of 'cyanide free' but not 'free cyanide'. Has there been some confusion? If so, then 'cyanide free' basically refers to a plating solution which has been modified so that it runs without the cyanide. The basic chemistry of the bath is the same, with modified/improved organic chemicals being used to replace the cyanide.
Paul Beel
- Durham, UK
---
Haven't you purchased electroplating chemicals in India ? " Free Cyanide" is cyanide you don't have to pay for if you can find a supplier who gives you material on credit !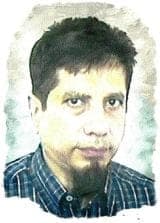 Khozem Vahaanwala
Saify Ind

Bengaluru, Karnataka, India