Where the world gathers for
plating, anodizing, & finishing Q&As since 1989
Galling resistance of FDA approved materials for food processing equipment
-----
I am interested in galling prevention of two materials running together in food processing equipment. Originally the two components were 300 series stainless steel. The low yield strength, lack of lubrication (by necessity), similar material, etc., resulted in galling. In an effort to solve the galling problem the stainless steel was chrome plated. Solving one problem often results in another, the chrome plating would on occasion flake off. This is also as undesirable in food processing equipment as the initial galling problem.
Plastics seem to hold some promise, but they are subject to a series of their own problems. The tolerances on these particular parts are tight and polymers have a tendency to be unstable after machining.
Any suggestions on materials or processes which are FDA compliant would be appreciated.
Tim Vaughan
- Pueblo, Colorado, USA
---
Silver plating is the "classic" way to prevent galling between stainless steel parts, but I don't know if its applicable and practical for your situation.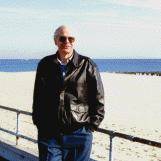 Ted Mooney
, P.E.
Striving to live Aloha
finishing.com - Pine Beach, New Jersey
---
Tim, have you considered the galling resistant stainless steels that are offered? Gall-Tough from CarTech, and Nitronic 60 from Armco both have the corrosion resistance of a 300 series stainless steel, and are far more galling resistant.
Good luck!

Lee Gearhart
metallurgist - E. Aurora, New York
---
Tim:
I am a fan of electroless nickel(E-N). In my experience I've found that many a times stainless steel(SS) is not properly pretreated before hard chromium because most hard chrome platers don't have the required baths, so it flakes off. Also, the precise geometry of some components is altered with the chrome plate, so it has to be finished by grinding. But E-N platers almost always have the pretreatment for SS and your tight tolerances can be held (undersizing all around is the way). Special E-N formulations are approved for food contact and will run beautiful against unlubricated SS. Additional advantages: sometimes, you can manufacture mating part with plain carbon steel. Consider it as a candidate.
Good luck.
Guillermo Marrufo
Monterrey, NL, Mexico
---
Tim:
The expense of an answer to your question may be of extreme importance. A few years ago, I learned that a major firm had started using an FDA approved type of an aqueous Teflon dip on Aluminum Pizza Sheets. The large company is Nationwide and makes Pizzas in almost every community.
They had their sheets immersed in this material, which left a thin coating of Teflon bonded on the surface. It also can bond to Stainless. The result expected, would be to have a lowered coefficient of friction and reduced galling in your case.
Coating with either chrome or Electroless Nickel may cure your problem, but at much greater expense to you.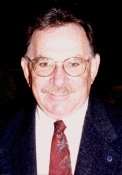 Ed Budman
[dec]
- Pennsylvania
With deep sadness we advise that our good friend Ed passed away Nov. 24, 2018
---
Tim,
It would have been helpful if you could have told us just what the process was, chemistry (?) & temperatures and 'sizes!
You inferred that polymers become unstable after machining. I am not sure that you are right. Certainly after machining some thermoplastics are more prone to stress corrosion...
Consider, if you haven't already, both ordinary h.d. Pe and the u.h.m.w. Polyethylene ... as well as natural Polypropylene. But they do have a very high expansion rate yet the first two have an anti-slip next down from Teflon.
Other plastics to consider from a strength/machining viewpoint would be the acetals (nylon, Delrin) as well as Teflon (which deforms under load) or the 'glass' filled and hence more stable teflons.
Food for thought anyhow ... and no galling, either!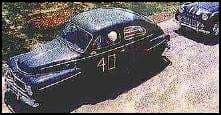 Freeman Newton
[deceased]
(It is our sad duty to advise that Freeman passed away
April 21, 2012. R.I.P. old friend).
---
Tim,
Have you heard of Waukeshaw anti-galling S.S? It was developed just for such a case. The drawback is that it's ridiculously expensive. A ballpark figure for 1 1/4" dia. x 12" is $700 if I remember correctly.
Jeff Seibert
pharma packages - St.Lazare, Quebec, Canada