60,000 Q&A topics -- Education, Aloha, & Fun
topic 11303p3
Remove stains from Granite countertop, p3
---
---
A discussion started in 2001 but continuing through 2019
February 24, 2009
Q. I have "Silver Cloud" granite counter tops that were installed in 2000. We usually reseal them about every 6-12 months, but I have put it off because I have several oil and butter stains that have been there for a long time. I've tried to remove them in the past with poultice, repeating the process several times with out luck. Is it possible to remove or even lighten these stains or am I done for?
Kerstin Gomez
- Boston, Massachusetts
---
March 7, 2009
A. Try corn starch as a very safe and low impact way to remove an oil stain. I set a plate on my new granite countertop last week, unbeknownst to me it had some olive oil on the bottom ring of the plate. The plate only sat there for 30 minutes max, but that was enough. Several hours later I noticed a very obvious ring in the granite from the olive oil penetration of the surface.

I ordered a product at a local tile store that is supposed to remove oil stains which was to come in 48 hours later. In the interim I thought I would try a safer approach since there is always the risk that anything with an aggressive solvent might actually discolor the granite and make things go from bad to worse. I put corn starch on the stain based on a response I had read to this same question.
Put the cornstarch on and let it sit for 18 or 24 hours. A couple of times within that period I wiped the cornstarch with some pressure across the stain in order to encourage the oil to be absorbed by the cs. At the end I then vacuumed up the cornstarch and repeated the process for another 24 hours with more cs. 90+ percent of the stain is gone. Given the pattern and multicolor nature of my granite it is now only visible to me since I know exactly where it is. I highly recommend giving this a try before you put harsh chemicals or cleaners on the granite since the risk is zero with this method. If you discolor your granite with a more aggressive method there will be no turning back if the granite is discolored.
Ron Ryan
- San Jose, California
---
December 14, 2009

I never post on these things - but had such success I needed to pass on the information. My kudos to Ron Ryan for his suggestion of using Cornstarch. Like many others, I had new countertops installed last week - they are Salt and Pepper (light white/grey with a little black). Well it was Hanukkah this weekend and I made enough latkes to feed an army. Unfortunately, I didn't clean up around the stove until the last guest left.....only to find a nice 5"x7" discoloration from the oil next to the area where I was frying. I applied a poultice of flour, dawn soap and water and left it on overnight under plastic wrap. It only made the smallest difference. This morning I re-read for more suggestions and since I was really nervous about causing further damage - figured I'd try the cornstarch or some other powder (for some reason, it just seemed logical to me that these substances would work). Well....I'm happy to say that after only an hour or two under plastic wrap - the cornstarch has made a marked difference. It's not completely gone - but it is infinitely better. I'm leaving it there until tomorrow morning; saying a little prayer that it disappears completely by then.
Michele L
[last name deleted for privacy by Editor]
- Suffolk, New York
---
March 8, 2009
Q. I have a rainbow stain around my faucet and soap dispenser. I have an undermount sink and I sealed my countertop a year ago. Is the stain trapped in the sealer or can I get it out? I also have water drop stains in other areas of my granite. Do you know how to remove them?
Rebecca Elkin
- Evans, Georgia
---
April 20, 2009

Thanks for such a informative website, I had no idea when purchasing stone that it stains so easily. Moved into our new kitchen on Wednesday, first oil stain by Friday. But after reading some entries on this site, tried a modified version and had success.
I thickly layered dry baking powder on top of the stain, and then covered with plastic wrap . Then I kept a hot towel over the cling wrap for several hours. There is only the faintest mark , which I would only be able to see .

Thanks again now my husband doesn't want to KILL ME !
Julie Refalo
- Australia
---
April 20, 2009
Q. I think I've gotten everyone beat! I have a gold/cream colored granite and it appears that I have strings of spaghetti forming throughout many parts of the granite. That is what it looks like - darker strands, then lighter. The granite has been sealed twice, once when it was installed and once by us. We've had it for about 18 months - I am afraid to seal it again as I do not want to seal these streaks in it forever. Any advice?
Kerri Nexon
- Succasunna, New Jersey
---
May 22, 2009
A. Granite countertops should be sealed on a regular basis. My place told me every 6 months, but I do it once a year or so. I cook with olive oil and let it drip onto the counters pretty much daily. And I don't always clean up at night! I've had my countertops for 10 years.

I didn't seal my new countertop in the bathroom, and am now looking for a oil fix. I was surprised no one mentioned that granite needs to be resealed regularly. I will now put my bathroom on the same schedule as my kitchen...
Lili Nona
- Stamford, Connecticut
---
July 21, 2009
A. I covered the stain with Tidy Multiple Cats Clumping Litter and covered the kitty litter (to seal it in) with Glad Press'n Seal wrap for a couple days. It worked great!
Kathy Pritchard
- Rosemount, Minnesota
---
September 16, 2009
A. My Problem stain:
Okay, I have a black granite vanity. I placed a brushed nickel soap dish on it. Well, it stained.

How I removed the stain:
I found this solution on the web. But can't remember where.

Anyway ... Use moulding plaster, about a quarter cup, and then mix in some bleach. But only enough to make a thick paste. Put the paste about 1/4 inch thick on the stain. Wait about 30 minutes, then wipe it away. Wash thoroughly, and that should do it.
Mike O'Rourke
- Newport News, Virginia
---
November 21, 2009
A. I too got an oil stain on my brand new colonial gold granite countertop. Tried various of the remedies found on this site to no avail...bought the stone-tech stuff [StoneTech Professional Oil Stain Remover [affil. link to product info on Amazon]] and voila! stain gone. I did leave it on 72 hours...don't know if that made a difference or not. Hope this help someone else...
dian barker
- Alton Illinois
---
January 2, 2010
A. Oil and other stains can be removed from stone using a poultice.

For light olive oil stains, first try ammonia mixed into a paste with powdered chalk or corn or rice flour. Cover the stain with the paste, overlapping by about an inch, then cover with cling wrap and seal down with tape. This keeps the poultice moist, allowing the ammonia time to penetrate the stone.

Leave overnight, remove cover and allow poultice to dry, then brush off.

If that doesn't work or for heavier stains, repeat using acetate. For small stains, leave just one hour. For large ones (over 12 inches diameter) leave overnight. I have used this method several times and it works exactly as I had hoped - no trace of oil remained.
Dave Watson
- Sydney, NSW Australia
---
---
January 3, 2010
Q. Thanks for all the advice, but my first instinct (seeing as the oil stains are still a nice color:) was to soak my whole countertop with mineral oil (the kind you use on cutting boards)and just stain the whole thing; treat it like a cutting board and oil it a few times a year! does anyone know of a reason why NOT to do this?
Maiggen Dutka
- New Westminster, BC, Canada
---
February 2, 2010
Q. I have a bathroom vanity granite top bleached in one spot where a bottle of nail polish remover (acetone?) leaked. Its a dark browny grey top so very obvious. I urgently need to fix it or disguise it as am moving out. I thought of rubbing shoe nugget into it since the top is porous, but haven't been brave enough yet. Any other ideas? This is a great page of hints. ta.
Sally Ruth
- Canberra, ACT, Australia
---
February 3, 2010
A. Hi, Sally. I don't have granite countertops, so no experience, but that sounds like a worse idea than Maiggan's, and I didn't care for that one at all :-)
Acetone removes some types of granite sealers. I think you need to soak up any remaining acetone with one of the methods mentioned on this page, and then reseal the granite. Good luck.
Regards,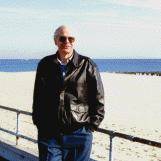 Ted Mooney, P.E.
finishing.com - Pine Beach, New Jersey
Striving to live Aloha
---
---
February 18, 2010
A. So did the lady who suggested treating the whole surface with a coat of oil try it? I think this is a brilliant solution (of course I've thought of it also) - as in "if you can't fight'em - join'em". The colour change this would create is pretty much similar to what happens to the look of raw wood after finishing with an OIL treatment (heaven forbid) or varathane/clear stain which is used every day with wood products) and no one complains about that. We reno. houses and have lived with about 5 different colours of granite (polished & sealed) over the last 7 years and have never had a problem (I cook a lot) with oil until the one I have now (light gray/white/black speckled local looking granite). All of the granite has come from the same supplier. It turns out that this particular granite was not sealed properly according to the owner of the company so he is replacing it for us.

When he comes to do it I'm going to ask him to bring a sample piece so I can try an experiment on one half of it - covering it in oil and the other half with a good heavy coat of varathane. I'm hoping the varathane with fill the porous areas. It will also deepen the colour just like it does to wood but maybe it will survive "oil testing" afterwards also.
Carol Rainsford
- Duncan, British Columbia, Canada
---
February 5, 2010
A. I wanted to thank the people on this forum for the suggestions, and reinforce to new readers that this DuPont product, "StoneTech Professional Oil Stain Remover", REALLY works =>
I left a plate that apparently had olive oil on the bottom on my brand new granite counter tops. It sat for about 48 hours, leaving a dark ring that no amount of cleaning could get rid of. I tried cornstarch first for about a week and it barely made any difference. This was very stressful. Applying the DuPont product takes a lot of faith because at first the situation looks much worse; the solvent seeps into the rock and causes a lot more discoloration, and the paste looks like the world's worst glue spill. But a few minutes ago I cleaned up the hard, powdery paste that was left behind and the stain is 100% gone, making me feel a whole lot better. I promise you I don't work for DuPont, this is just a good product worthy of a recommendation!
Thaddeus Ladd, Ph.D.
- Woodland Hills, California
---
February 17, 2010
Q. I had a stain that I wasn't sure was oil, but I had tried leaving dry baking soda and baby powder to soak up the stain. Over time, it was getting slightly lighter, but I wanted it to be completely out, so I purchased the Stone Tech Oil Stain Remover, and tried it last Thursday. When we wiped off the flaky paste this past Monday, the stain had lightened, but to our horror there was ring around the outside of the circle where the paste was. It wasn't in the middle, it was on the edge of the circle. Has anyone who has used this product encountered this problem? It boggles my mind because everyone seems to have had no problems with the product. Then I looked at the packaging, and realized that this might be an older packaging, and possibly I was sold an expired product (there's a sticker on the bottom of the can that says 012105). Does anyone know if this stuff expires? Or does it normally look like this, and we have to let it dry for more than 72 hours? Or could it be that moisture is being stuck underneath the sealer that was surrounding the circle of paste and we need to expand the circle so that it eats away at the rest of the sealer?

Please help!
Tia D
- San Mateo, California
---
April 6, 2011
Q. Tia D,

We're having the same problem. Have a darker Kashmir Gold granite countertop. Contractor left WD-40 can for a few minutes on the counter. We got an ugly dark stain after 1 week. DuPont Oil Stain Remover took that stain out; you don't even know it was there.

But we have another problem now! We have a ring around the area where the poultice was applied. We waited 1 week since removing the dried up poultice, but the ring is still there. It's fairly faint, but still there.

We even applied the Dupont mix over the ring area. Now we have a bigger ring around the area we applied the poultice to the second time.

Any ideas?
ED K
- Berkeley, California
---
July 19, 2010
A. My light colored granite counter top was stained with an olive oil mixture which set for 3 or 4 days before discovery. I was confronted with a dark circular stain which was very noticeable. After searching a trying different cleaning products I read about using a paste mixture of acetone and baking soda, spreading on the stain, and covering with plastic wrap and tape. I followed the directions and mixed a paste about the consistency of toothpaste and left it on the stain for about 3 hours until the powder was dry. The powder was wiped away and the area washed with water. At first the area was dark colored but after an hour it lightened and the stain was completely gone. WORKS GREAT.
John Tyler
- Clinton Township, Michigan, USA
---
September 16, 2010
A. I had a Bacon pan leave a nasty stain on my six month old countertops. Corn Starch with detergent, as suggested above, worked miracles. My large dark portion was back to new within 24 hours. My stain was the size of a medium cookie sheet so I mixed 3/4 box of cornstarch with a cup and half palmolive then spread on the large stain generously. Wiped off after 24 hours, cleaned with Windex.
Lynn Wagner
- East Northport New York USA
---
November 23, 2010
A. My brother and I own a granite counter top fab shop in Canada and we go and fix oil base stains on counter tops that have not been sealed properly. This fix works for all types of oil stains, and oil stains only, please don't try this on any other type of stain i.e. red wine, rust or coffee. It won't work and may set the stain for ever. If you scroll to the thread on this page posted on August 8 2008 from Shelly N from york, north Yorkshire U.K. you will find the remedy that we use all the time, but this only works on oil based stains. Follow her instructions very carefully and you will have success.Don't be scared, this works, I have done it a lot and it takes about ten minutes. It has never failed to work for me. Pay attention to the gently playing the flame over the stain, it's fast and painless and will allow you to sleep at night the next time you get an oil based stain on your granite counter top.
I don't even have to wish you good luck, that is how confident I am with this quick and effective fix.
There was a post earlier on that suggested that oiling the entire surface was a brilliant Idea..... wrong, I received a call from a client that had a butter stain on his light colored granite so he rubbed his entire counter with it and abracadabra his stain was gone and it looked fabulous. Three weeks later in the heat of summer his kitchen started to smell like rancid butter and it took me days to get his granite back to normal.
If you are getting new granite installed insist that it gets sealed at least 3 times, We do it twice in the shop and once after we complete the install. And on more porous stone we will even wax the entire surface. If you take a sample home to match to the rest of your decor, get the shop to seal it and then take it home and put a little oil on it and see what happens. Again don't panic and don't be scared.
Kevin Chesney
- Salmon Arm British Columbia Canada
---
December 5, 2010
A. Recently, I found a stain on the light-colored new granite in my guest bathroom. Wasn't sure what caused the stain but figured it was probably oil-based. Tried the flour & dish soap which faded it a little. But when I used the crème brulé torch [affil. link to product info at Amazon] it got it all and made the entire stain disappear in a couple of minutes. Thanks to Shelley N (Aug 08) and Kevin Chesney (Nov 10)!
Jackie Sundquist
- Castle Rock, Colorado
---
February 26, 2011
A. I have a very large kitchen with a lot of granite. The granite is swirls of gray, black, white and peach. A house sitter left a bag of recycling for a week that had plastic bottles in it, and one of them contained oil. So, oil, beer, juice etc. spilled through a hole in the bag and sat there for at least a week.

I tried everything - the poultices, Dawn,Shout, etc. and I realized that we have a friend that drives old cars that leak oil. Every time he visits, we have oil spots on our beige driveway. We use a product called, "Super Clean Tough Task Degreaser" to eliminate the oil spots on our driveway. I think we bought in Home Depot or an automotive store (?). Anyway, I sprayed it on, sprinkled baking soda on top, let it sit for an hour and the huge stain disappeared! This stuff is amazing!
Mariel Baker
- San Diego, California
---
March 25, 2011
Q. Got a Listerine ring on a light colored granite top. Any suggestions?
Wendy Kerrigan
hobbyist - Philadelphia, Pennsylvania
---
August 18, 2011
Q. Grandson left a blue popsicle melt on a placemat on our black granite. It melted under the placemat and I didn't find it until 2-3 hrs later. It has left a whitish colored stain. I tried the cornstarch paste with cling wrap and no effect. Called a local granite shop they suggested lemon Pledge. That has not worked. Any suggestions? New counter top.
Beth Oergel
housewife, retired - Olympia, Washington
---
August 21, 2011
Q. I woke up this morning to find SELF TANNING lotion spilled on my new granite counter....any suggestions?
nikki arnasn
- wpg, mb, canada
---
August 31, 2011
Q. No, it wasn't me; it was my husband who dripped some hair dye onto our brand-new granite vanity countertop. I've postponed killing him until I find out whether the stain can be removed. Supposedly the granite was sealed after it was put in, even tho it still water-spots anytime water is splashed. The water spots aren't an issue; they dry after a couple of hours, but I'd really like to know how to remove the hair dye.
Pamela Madden
Homeowner - Mountain View
---
January 31, 2012
A. Hello everyone .
Most of the stain on a granite countertop or natural stone will go if you apply a wet piece of cloth with bleach and leave it there for a one hour or more. Make sure that the piece of cloth is wet enough.
Sealer should be applied every year by a professional.
Granite counters are beautiful and made for lifetime.
Best Regards,
Elva
Elva Paravani
- Canada
---
February 19, 2012
A. I tried the homemade remedies and they did not work. The Dupont StoneTech Professional Oil Stain Remover [affil. link to product info on Amazon] worked for our countertop. If you are in Canada you cannot order it from Amazon or any American supplier. Instead, go to the Dupont site where you can search for distributors in your area.
Margaret Michael
- Toronto, Ontario, Canada
---
---