Where the world gathers for
plating, anodizing, & finishing Q&As since 1989
-----
Painting of anodized aluminum window frames
2003
Q. Could someone please advise as to the best method for the painting of anodized window frames. At the moment they are an old fashioned brown in color and I wish to paint them cream. Naturally I wish the paint to last as long as possible.
John W
[last name deleted for privacy by Editor]
- Sydney, Australia
---
2003
Q. I have the same question. We bought a 30 year old home with the old fashioned bronze aluminum window frames. There are about 15 of them which are fixed (they don't open, they are just picture windows) so we don't really need to replace them but we would like to change the frame color to white. Have you received any answers?
Robin M
[last name deleted for privacy by Editor]
- Hallandale, Florida
---
2003
A. Anodized aluminum is actually just bare metal with the dye sealed out of reach under an almost transparent aluminum oxide film, and it should not react with any common paint. Wash with detergent and a scrub brush, rinse, make the first coat a self-etching primer, and I don't think you'll have any paint adhesion or reaction troubles. Good luck. Note that this is advise to an individual homeowner, whereas more may be expected from a contractor than a homeowner expects for their own personal use :-)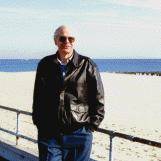 Ted Mooney
, P.E.
Striving to live Aloha
finishing.com - Pine Beach, New Jersey
---
2004
Q. I have recently purchased a house in Oregon. It was built in 1949. It has double hung wood windows and aluminum storm windows. I would like to paint the exterior aluminum storm windows the same color as the exterior house trim. Can I use a primer on the aluminum? What kind? Are there other special preparation steps? Am I just asking for trouble with this project?
Don R
[last name deleted for privacy by Editor]
- Chandler, Arizona
---
2005
A. You can paint aluminum window frames. I recently purchased replacement windows in white. They were replacing the old dark bronze ones. There was one fixed picture window that did not need to be replaced. I simply went to my local hardware supply company and purchased exterior metal paint. In came in a quart size. I just thoroughly cleaned the surface with soap and water. It still looks great after almost three years. I would think this method would work better on a window that is fixed and would not get any motion to disturb the paint.
Michael A
[last name deleted for privacy by Editor]
- Birmingham, Alabama
---
2005
Q. I have bronze aluminum windows that I would like to paint white. Can I do this effectively? If so, can you tell me the process? Sanding, what primer, what paint, do I need to rough up the surface, etc?

Thanks
Dominick O
[last name deleted for privacy by Editor]
- Orlando, Florida
---
2005
A. The bronze is a dye that is sealed in, out of reach. So bronze tone aluminum windows would be painted the same way as natural colored aluminum windows. I understand that paint and hardware stores have paints meant for priming aluminum.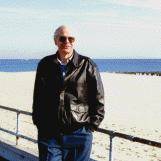 Ted Mooney
, P.E.
Striving to live Aloha
finishing.com - Pine Beach, New Jersey
---
2005
A. We are currently painting aluminum anodized windows that came in typical brown to match the trim on the customers house and have used D.T.M.(Direct to Metal) primer followed by two coats of flat paint (customer wanted NO sheen AT ALL) with no adhesion problems whatsoever.

I must say the primer was used at the customer's insistence only. I would have simply used Emulsabond in the paint, which would work just as well IMO.
J.W. Bison
- Upper Arlington, Ohio
---
2006
Q. Hi, my name is Carolyn and I am from Orangeburg SC. My question is what type of paint would I use on my double wide? It is a Deluxe 1728 All American of Ashburn Inc. I tried locating the manufacture but no luck on that. I am hoping you know the answer.
Carolyn S
[last name deleted for privacy by Editor]
housewife - Orangeburg, South Carolina
---
2007
Q. I have a 1949 Ranch house that has partial cedar and aluminum siding. The gutters, soffits and windows are trimmed in colored (plum) aluminum. I want to paint the window trim, gutters and soffits a different color. The window trim is aluminum over wood. Can this be done and what do I need to do to prep the aluminum.

Thanks for your help.
Karen B
Hobbyist - Countryside, Illinois
---
2007
Q. Hi. I am about to paint aluminum windows.and I am not sure whether I should use primer on it or not. What type would you recommend? Also what brand and type of oil base paint would be the best? And do I need to sand the windows with sandpaper. I am using a HVLP sprayer to do the job. Thank you so much!
Vic A
[last name deleted for privacy by Editor]
owner - Miami, Florida
---
January 15, 2008
Q. Please tell me the best method to paint old aluminum windows. after cleaning them well is it recommended to brush a latex paint, or should a spray paint be used like rustoleum.
Anthony Prisco
- Nokomis, Florida
---
February 11, 2008
Q. We too are looking to paint our aluminum window frames, and were wondering if a spray like rustoleum would work - any suggestions? Thanks
Kirsten Bussard
- Arlington, Washington
---
April 20, 2008
Q. I am building a new house and was a little disappointed to come home and find aluminum framed windows put in. I would like to know if I can just paint them myself later rather than cause a stink now. Is it difficult to do? And what's the easiest way?
Jessica Carroll
hobbyist - Frazier Park, California
---
March 2, 2009
A. I have not read all the postings, however I did read one posting where some mentioned just cleaning the aluminum good and paint directly on to it. I do professional refinishing of damaged anodized aluminum in commercial buildings and I have found that the best adhesion can be achieved by painting the metal with a Self-Etching Primer [affil link] first, then finish it with what you like. You can purchase self etching primer in aerosol cans from a auto paint supplier.
Ron D. Leatherman
- Hutto, Texas
---
September 26, 2012
Q. We have aluminum trim under the sill of aluminum windows on a project recently completed, they seem to have developed "etching" or corrosion from galvanic action. Is it possible to have galvanic corrosion in this condition? It is adjacent to stucco finish and metal reveal trim.
Is this common and what is best solution to correct and eliminate the etching?
Dale Land
construction - Fair Oaks, California USA
---
September 26, 2012
A. Hi Dale. I'm from the metal finishing industry rather than the construction industry, so I'm not sure that I accurately understand the situation, but:
Galvanic action requires two different metals to be in contact with each other. If that is not the case, then it is not galvanic corrosion. Aluminum is attacked by alkaline materials like wet stucco and concrete, however.
Regards,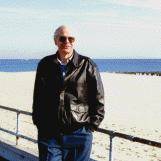 Ted Mooney
, P.E.
Striving to live Aloha
finishing.com - Pine Beach, New Jersey
---
---
February 13, 2017
Q. Hi, I have a sort of bronze colored aluminum window frames that I want to paint white. They actually have spots that are scratched to the bare metal (when they put new glass in the windows is where most of the scratches came from).

After reading the posts here I think I understand how to paint the aluminum part but these windows also have vinyl "glaze beads" or "stops" I guess you call them. They are the same bronzy brown color. I have not been able to find a replacement for them and I was told that if I paint those vinyl strips they will start to crack in 5-10 years (the actual vinyl, not the paint).

I guess I am curious as to what others in this situation are doing about that vinyl glaze bead that as far as I know was almost always included in these aluminum windows. Thanks for any tips or advice
Jackie Tee
- Hobart, Indiana
---
February 2017
A. Hi Jackie. 5-10 years more life for windows doesn't sound too bad. Maybe you could try a vinyl dye (used for carpets and auto seats) or possibly Krylon Fusion paint for plastic.
Regards,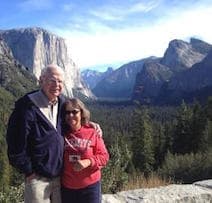 Ted Mooney
, P.E. RET
Striving to live Aloha
finishing.com - Pine Beach, New Jersey
---
February 13, 2017
Q. I just put brand new glass in them! I cannot afford to be putting new windows in, in 5-10 years, when I just redid all of the glass.

Will that dye actually work turning something brown to white? Or do you have to go darker with it? Oh and I think I see now that it only comes in a spray, is that correct? That would be really hard to spray paint those tiny strips while they are on the house. And I know the Krylon is spray too. Ack.

Thanks for your response!
Jackie Tee
[returning]
- Hobart, Indiana
---
February 2017
A. Hi again. Vinyl dye is also available for "sponge-on". I don't think anyone (except the copywriters) will promise you that you'll find it 100% satisfactory; only that it might be worth trying :-)
Regards,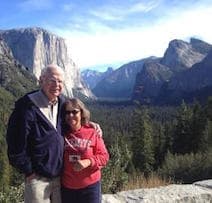 Ted Mooney
, P.E. RET
Striving to live Aloha
finishing.com - Pine Beach, New Jersey