Where the world gathers for
plating, anodizing, & finishing Q&As since 1989
-----
Discoloration of E-Ni plating of 440SS
We are molding a polymer that produces a by-product of bromic acid. As a result of this we have our compression molds plated with E-Ni in the thickness range of 2 to 3 microns. The substrate material is 440SS. The molding temperature is 200 °C and the molding pressure is 2000psi. There are several visual clues that the plating is less than optimal. We aren't platers, but have this service performed for us by an outside source. If anyone can give me some clues as to the significance of these visual clues, it would be greatly appreciated.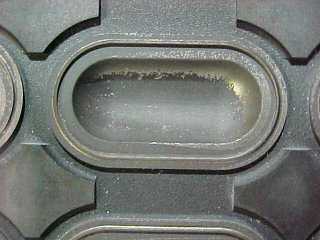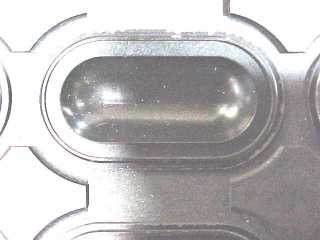 Newly plated molds have a very shiney silver appearance, and after a few thousand cycles,(10 to 20 days), the appearance of the mold surfaces vary from smoky grey, to black, to copper, to gold. There is also indications that the plating is flaking, but when samples of all these visual failures are sent back to the supplier, the results indicate that the plating is still present and at the original thicknesses.
History has shown us that if the plating is removed, the substrate will indeed be attacked by the bromic acid, therefore it is imperative that we determine if the plating is gone or still there.
Now that you have the history, the three questions I have are;
#1. How can we objectively determine whether or not the plating is still present.
#2. Has anyone else had this type of discoloration? Is it typical?
#3. Is there any other plating that could provide a better barrier and give more repeatable plating results?
Doug Cumpston
- Yellow Springs, Ohio, USA
---
At 2-3 microns the plating is still porous and if you do generate HBr you probably are undercutting the plated material. What type of EN are you using? High P or Mid P. You should have at least 20 microns of coating on the mold. If the mold is not very big you could put it into a x-ray instrument( non destructive) to check to if a coating is still there. Also you could spot check with HNO3, (destructive method) to see if any coating is still there.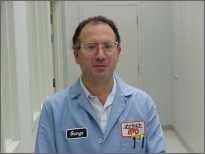 George Shahin
Atotech - Rock Hill, South Carolina
---
George, thanks for your response. The level of phosphorus is in the 5-6 range, I really don't know if that's high or mid. It appears that our supplier and you both agree on the thickness issue. Their recommendation is in the same range as yours. Once again thanks for you perspective.
Doug Cumpston
- Yellow Spings, Ohio
---
Hi Doug:
The polymer that you are molding is very aggressive (much as PVC or more). One of our automotive customers was molding PVC and had a similar problem. EN alone provided by another company didn't solve the problem even at 0.0007" thick. Solution came from a thick gold underplate of 0.0001" (for gold that's thick!) then 0.0001" EN for wear resistance. We applied the gold selectively by brush plating, then E-N in a high phos bath. Additional bonus: if the EN eventually wears out, the under yellow color will tell you it's time to replate EN. Mold has been running five months now without appreciable stains, blisters, flakes or discoloration.
Guillermo Marrufo
Monterrey, NL, Mexico