Where the world gathers for
plating, anodizing, & finishing Q&As since 1989
-----
"Dishwasher Safe" Anodized Aluminum?
An ongoing discussion beginning back in 1999 ...
1999
Q. We are looking for a black anodize finish that does not come off after a caustic wash. The components must be anodized first, then there is a secondary brazing operation to attach a tab. Then the whole assembly is put into a caustic wash to remove any flux residue. Is there any black anodize out there that can survive this caustic bath?
John Marfiak
tool & die - Ormond Beach, Florida
---
1999
A. My opinion is very probably not. The pH, temperature and time will have a great effect on how bad it gets. I would look at doing the braze operation, including flux removal and then mask the tab and anodize. Masking will have to be excellent if it is not aluminum.
Any braze operation is going to destroy some or all of the anodize, or at a minimum degrade the anodize, so it is another reason to anodize after braze.
James Watts
- Navarre, Florida
---
---
2001
Q. Hi,
I am a partner of a giftware manufacturing company in the Philippines. Mainly we work with painted finishes on GI and sometimes use BI. This is the extent of our 'technical' metal stuff, so from here on, I speak as a pure "non-professional."
One of our customers has requested us to supply them with food grade anodized aluminum. In fact we did already this year and it was quite a success. The problem however, despite being (FDA standard) food grade, was that the anodizing washed off! (the items are tumblers, bowls and the like). This year the customer - understandably - wants them "dishwasher safe."
We are stumped and have consulted every local "expert" we can find but are still no closer to a solution. Any advice, any help anyone can offer would be much appreciated. Thanks in advance!
Anthony Barker-Benfield
DecorGifts Inc - Manila, Philippines
---
"Surface Treatment & Finishing of Aluminium and Its Alloys"
Wernick, Pinner & Sheasby
from Abe Books
or

Affil. Link
Your purchases make finishing.com possible
2001
A. The alkalinity of dishwashing solution may have dissolved the anodic coating. If you can specify non-alkaline detergent, perhaps it will stay dishwasher safe.
Dado Macapagal
- Toronto
---
2001
A. Boy, that's a good one! Basically, an anodized surface is an anodized surface and is subject to attack from the strong caustic detergents that might be used in a dishwasher. Maybe a teflon impregnated anodizing or an autoclave-safe anodized surface or a thicker hardcoated surface might help. I think you might be into an area of proprietary coatings to obtain dishwasher-safe ratings though.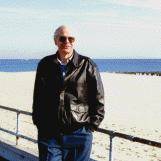 Ted Mooney
, P.E.
Striving to live Aloha
finishing.com - Pine Beach, New Jersey
---
---
Effects of caustic bleach on anodized surface
2003
Q. WHAT ARE THE EFFECTS OF A CAUSTIC BLEACH ON AN ANODIZED ALUMINUM SURFACE. THE PART WILL NOT BE SUBMERGED INTO THE SOLUTION BUT WASHED OFTEN TO KEEP THIS COMPONENT CLEAN AS IT IS USED WITH MEDICAL INSTRUMENTS.
Betsy Renae
- Roanoke, Virginia
---
2003
A. Caustic Soda [affil link] and Caustic Potash DISSOLVES BARE ALUMINUM AND ALSO DISSOLVES Aluminum Oxide. In a "bleach" strength the dissolution will be slow, but noticeable.

Robert H Probert
Robert H Probert Technical Services

Garner, North Carolina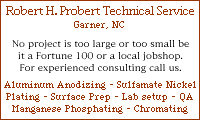 ---
2003




A. Your inquiry is similar to a question sometime ago that asked why anodic coating on aluminum did not last with dishwasher use. The alkaline water dissolves the anodic coat. In your case, it will be more severe as your oxidizing solution is highly alkaline.

Dado Macapagal




- Toronto, Ont






---

2003




A. I have just tested a sample which had its anodized coating completely removed due to exposure to chloride and or caustic environments. I might expect the same result depending on your coating thickness, conditions of use.

Jeffrey Urbanski




- Buffalo, New York





---
---
2004
! I recently bought a hamburger press only to be disappointed at what the dishwasher did to it. It occurred to me a Teflon coating would do the trick. Wish someone would coat hamburger press w/ Teflon. I'd buy it.
Earl Dean Woody
- Greenville, South Carolina
---
---
Dishwasher Safe Hardcoat Chemisty
December 5, 2012
Q. I am looking for a supplier of the sealing chemistry that allows hard anodize to be rated as "Dishwasher Safe" Can anyone point me in the right direction?
S. Turner
Anodizing Manager - Detroit, Michigan
---
December 5, 2012
A. Hi S.
Alkaline materials are widely used to strip anodizing from aluminum, so I strongly doubt that there is any hardcoat which is dishwasher safe. However, it is very common these days for hard coated cookware to have a non-stick Teflon-like polymer coating; in fact it's very hard today to find any that doesn't. So I suspect that it is the polymer coating which is dishwasher safe.
Regards,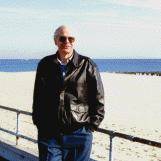 Ted Mooney
, P.E.
Striving to live Aloha
finishing.com - Pine Beach, New Jersey
---
December 6, 2012




Q. Ted: A number of cookware producers from asia are marketing hard anodized cookware with no discernable polymer coating over the hard anodize. I have personally tested some of these products thru a dishwasher routine of 30+ cycles without failure. Conventionally sealed hard anodize that routinely passes 1500 hrs NSS, fails in less than 10 cycles. If this is a polymer coating, it cannot be picked up with cross sectional analysis or other methods. These are not gourmet level pans, but the hard anodize is well applied, and of good quality. Any further thoughts?

S Turner




- Detroit, Michigan






---

December 6, 2012




A. Take a look at "nickel impregnation sealing" - often called "cold sealing". One of the problems with using such processes is the great difficulty in stripping defective anodic coatings because of the high resistance to chemical attack in sodium hydroxide. Whether this constitutes "dishwasher safe" I don't know.




Harry Parkes




- Birmingham, UK





---
February 28, 2013
Q. We are a standard sulfuric acid anodizing facility. One of our customers is now requiring that we pass a '409' test. This test required soaking an anodized, dyed and sealed part in a consumer bottle of the spray cleaner '409' for 24 hours. In house test fail as I expect considering the solution has a pH of 14. Yet every now and then I'll get a pass. Nickel acetate seals run at 5% at 180 degrees and are filtered. Any idea's out there that will allow me to pass this test every time?

JEK
Joel Kusmierz
- Wyoming, Michigan, USA
---
March 7, 2013
A. Joel, are you sure about the 14 ph measurement? When I read that I had to check for myself, as that sounded too high. I measured our commercial grade supply and came up with a pH of 10.5, which makes much more sense.

You didn't mention your sealing time. Increasing that time would be the first place I'd start.

Just another thought, if your ph meter is giving you a pH reading of 14 on the 409 solution, perhaps it's giving you inaccurate readings on your seal pH as well.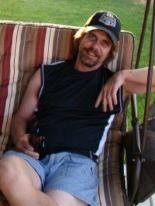 Marc Green
anodizer - Boise, Idaho
---
---
April 10, 2019
Q. Is there a way to anodize a food grade utensil, with exterior coloring, and have it be dishwasher safe? Thank you!
Ben Giordano
- Cleveland, Ohio, USA
---
April 19, 2019
A. That depends (1) on the alkalinity of the detergent as anything over 8.0 will start to deteriorate the seal first and then leach the dye, finally down to aluminum metal and (2) the temperature as over 80 °C will crack the coating that has 1/5th the expansion coefficient as the underlying metal.

Robert H Probert
Robert H Probert Technical Services

Garner, North Carolina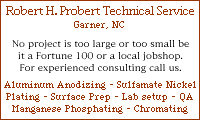 ---
April 20, 2019

Thank you. Stainless steel is looking more and more like the safe and sensible option at a time when most people want the convenience of dishwasher cleaning without worry about damage to the product.
Ben Giordano
- Cleveland, Ohio USA
---
Food safe aluminum coatings
August 28, 2019
Q. I'm looking to manufacture a line of lightweight aluminum utensils, and am trying to explore durable finish options besides a hard anodize, which is not dishwasher safe. The finish needs to be food safe, tough, hard, and resilient.
Zac Rubenson
- Portland, Oregon, USA
---
September 13, 2019
A. Hi Zac,
Over many many years of the military, the Scouts, and the general camping gear industry trying to figure out how to do just that- keep Aluminum utensils from corroding without getting the user sick, even WITHOUT the added challenge of 'dishwasher safe' requirements- the Titanium utensil market exploded. I'm not trying to discourage you, but poke around Amazon on any given day and you'll see how saturated the market is for Titanium backpacking utensils, and even chopsticks (which I covet; they are super trick)!
The sad truth is that the tradeoff between durability, weight, and cost means titanium for the fancy pants campers and stainless steel (or the free plastic sporks that they give you at KFC) for the rest of us bums.
But if you have a unique and marketable product, why not see about Titanium as a material, and try to get it out there before the knockoff artists steal your design ? Good luck!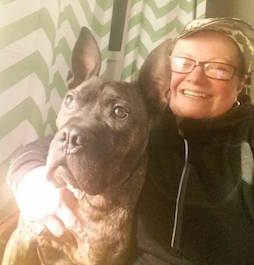 Rachel Mackintosh
Industrial lab rat - Greenfield, Vermont