Where the world gathers for
plating, anodizing, & finishing Q&As since 1989
-----
Painting copper gutters, leaders, & downspouts
Q. I have new copper gutters and downspouts. I have been told that they should not be painted at this time because the temperature outside is too hot for the paint to adhere and because the copper has not "cured". Is this the case or can I go ahead and have them painted?
Susan Norton
Home owner - Pine Bluff, Arkansas
September 14, 2021
A. Hi Susan. You should not paint anything in the direct sun, especially metal since it gets much hotter than wood. You don't want to cook your eggs or cook your paint on the hot metal. But, sorry, I don't know where you heard about copper "curing" or what they meant.
Luck & Regards,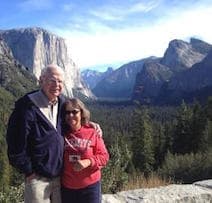 Ted Mooney
, P.E. RET
Striving to live Aloha
finishing.com - Pine Beach, New Jersey
---
---
↓ Closely related postings, oldest first ↓
---
---
Q. I want to know the best way to prepare new copper gutters for painting. Is there a special type of primer I should use or can I use just a good paint designed for use on metal products?
Thomas Cooper
- Atlanta, Georgia
2000
---
A. Tom,
I don't mean to be rude, but why the heck would you paint a copper gutter? Do you understand their worth? You might as well have them removed and put the salvage money toward alum. gutters that already have your desired color. This is like painting hardwood moldings in a 100 year old house.
David Ayers
- Chicago, Illinois
---
---
Q. I want to paint copper gutters to match my trim, an off white, but have been warned it will peel. Is there any good system for painting these gutters. I need to use copper gutters because it is a copper rrof, and I am afraid aluminum or galvanized would react to the copper residue coming off of the roof. Or maybe I should use plastic.
John Atchley
- Lakeville, Connecticut, USA
2001
A.
1. You will have problems with paint adhesion to plastic gutters.
2. I have painted copper gutters, after cleaning with an abrasive e.g. Scotchbrite pad and so far they have lasted for 15 years.
Gene Packman
process supplier - Great Neck, New York
---
---
Q. I have an older home which has its original copper guttering and downspouts. Recently, one of the downspouts was damaged and needed to be replaced. All the rest of the guttering is painted and I want to paint this downspout to match. How do I do this? Is there any special prep needed? What type of paint is used?
Jim Sparks
- St Louis, Missouri, USA
2002
---
Q. I have the same issue and need to replace one of my front copper downspout. Let me know your solution and end result.
Cheryl D Smith
- Washington, DC
June 19, 2022
---
Q. What are the materials and procedure for painting solid copper downspouts on a house? Please include preparation, recommended primer and type of paint (i.e., oil or latex based paint). Our painters have many years of experience, but have never painted copper as most people want it to show. I do not.
Thomas Coffey
- PalosVerdes Estates, California, USA
2003
---
Q. Hello, did you get a response because I need to do the same thing.
Cheryl D Smith
- Washington, DC
June 19, 2022
---
Q. We need to paint copper clad windows any help ? What we have tried comes off with finger nail.
RAND BLITSTEIN
window of broward - FORT Lauderdale , Florida
2004
A. You can only paint clean shiny copper.

1. If you copper is slightly tarnished, you need to prep this with a metal polish. If it's very tarnished or fairly green, you'll have to dip the copper in acid etch, you can get this from auto/house painting supply places.
You get the best results if you start with acid etch.
2. After cleaning, you need a two-part metal primer. The metal primer bonds to the etched/prepped metal, and the paint bonds to the primer.
3. You have to get a paint that bonds to metal primer, in this case it also has to be rated for the outdoors, including direct sun.
Lee Watkins
- Washington, DC
2006
---
Hello Lee. I need to replace a copper downspout and want to paint it white to match the other white downspout. Can you give me some advice? Thanks.
Cheryl D Smith
- Washington, DC
June 19, 2022
Please see also --
• Topic 35538 "Need to strip paint from copper gutters"