Where the world gathers for
plating, anodizing, & finishing Q&As since 1989
-----
Chromate Free Mil-C-5541 Replacement Help
2001
I'm looking (like many others) for a non-chromate replacement for the MIL-C-5541 [affil link] conversion coatings. I still need corrosion protection and also sometimes need corrosion protection paired with electrical conductivity (Class 3). I've been in contact with a company called SANCHEM and their family of materials sound very promising, actually they sound extremely promising.
Does anyone out there have any experience with these conversion coatings? I'd like to learn from some others experience before I start any real evaluations.
Bob Denney
avionics Tampa, Florida
---
2001
I don't believe I would wait to get started with my own evaluation. Other letters at this site attest to the advanced stage of the need for replacement.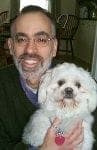 Tom Pullizzi
Falls Township, Pennsylvania
---
2001
Alternatives to chromate based conversion coatings are being offered widely with mixed success. The success depends on factors such as:
a) affordability;
b) process footprint requirements (no of tanks, process steps, facilities, etc.)
c) effectiveness over required alloys (7000 series Al being the most difficult to achieve requirements upon).
A number of studies have been conducted to compare the various commercial products on offer, particularly by the aerospace/defence industry, with mixed results. (The most widely publicised is the JG-PP project (search separately for details).
Currently I know of no coating other than a Cr III based process that meets the performance of Mil 5541C Type 1A - chromate based coatings. Whilst this improves the health & safety aspects, it does not solve the waste water/pollution issues associated with heavy metals.
If your application is less demanding than aerospace then there are several candidates from a number of suppliers that could be suitable dependent on your exact replacement criteria.
Geoffrey A Wright
- UK
---
2002
The problem is the Feds are not willing to initiate change. We currently use and adhere to Mil-C-5541 processes and the same entities that govern our disposal issues are the ones that tell us we must use chrome. Mil-C-5541 requires 168 hour salt spray, newer non-chrome and chrome 3 processes will still achieve this and some have gone beyond 500 hours, yet the spec remains the same. Overflowing rinses are the only way to keep from contaminating the baths, so it's inevitable wastewater will find it's way down the drain at some point. We are low volume users and successfully evaporate our waste streams. I'm not a tree hugger but would gladly help anyone who carries the flag to lead this change, any volunteers with time?
William Kay
- Huron, Ohio
Ed. note, July '07: This thread is somewhat dated and there are now some good trivalent treatments for aluminum, including some that are Mil-C-5541 approved.
adv.: