Where the world gathers for
plating, anodizing, & finishing Q&As since 1989
-----
Problem with dissolved iron in trivalent chrome passivate
We use a trivalent chrome passivate on alkaline zinc (there is a triple rinse and 0.5% Nitric Dip before the passivate). The work we plate is quite intricate and so requires quire a large surface area of steel anodes. The knock-on effect of these anodes is to dissolve iron into the passivate, and reduce its life dramatically (mainly loss of the blue color). The iron gets to about 400ppm when we have to remake the product.
We can control the iron to some degree using citric acid, but at around 400ppm it has no effect. Does anyone know of any successful ways of removing the iron? We have used inhibitors (in both passivate and nitric dip) which work great in the lab but lousy on plant (surprise!). We change the nitric dip every week.
Paul Beel
- Durham, UK
---
I am misunderstanding you, I guess, but how can the steel anodes be causing this problem? They're back in the alkaline zinc tank, where they don't dissolve, aren't they?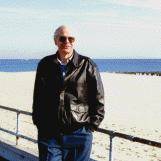 Ted Mooney
, P.E.
Striving to live Aloha
finishing.com - Pine Beach, New Jersey
---
Hi Paul,
I think that your supplier has a specific inhibitor for your passivator. You need to ask your supplier about that. If the iron concentration in your bath is so big in such a little period of time that means that you must add more rinsing baths before nitric acid bath. My advise to you is to work with nitric acid min.0.75% or even 1% volume.For a good passivation the iron concentration must be maximum 50-60 ppm.
Good luck,
Efim Ruchman
- Israel
---
Paul,
From your statement of the problem I surmise that you are using an alkaline non cyanide zinc bath (because of your mention of steel anodes). The anodes should not dissolve in the alkaline solution. Besides, how does the iron get to the passivate bath. I can only surmise that you are plating a part, tubular or otherwise which has unplated areas. It might be these unplated areas that are reacting with the chemistry of the passivate and causing the iron content of the passivate to increase. Some strategies are to speak with your supplier and try to get a passivate which is more conducive to higher levels of iron or one which will precipitate of self cleanse itself of iron by another mechanism. Further, you should monitor the nitric acid predip on a twice daily basis using pH. You may find that after only a couple of hours this bath is not longer acidic. You really need to give more information about your zinc plating process and the types of parts, plating thickness, etc., if anyone is to give you good, relevant advise.
Gene Packman
process supplier - Great Neck, New York
---
For those who have asked, the iron gets into the passivate because we use anodes on the flight bars, adjacent to the work. These are carried into every bath along with the workpieces. We also have static anode ('external') which are permanently employed in the alkaline zinc, but these do not give the required throw of zinc into our (very) low c.d. areas.
Paul Beel
- Durham, UK
---
Stainless anodes would be a little better, and certainly you should be sure to plastisol coat any surface on these anodes which is not necessary for their function as auxiliary anodes. This is just a thought, something to try in the lab, but how about titanium anodes? I realize that the titanium anode surface will anodize and become non conductive, but I THINK they will work fine anyway.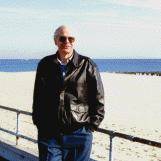 Ted Mooney
, P.E.
Striving to live Aloha
finishing.com - Pine Beach, New Jersey