Where the world gathers for
plating, anodizing, & finishing Q&As since 1989
-----
Chemical Formula of Fiberglass
G'day Mate:
I was wondering if you would know the composition and chemical formula for fiberglass for my school project. I need it urgently and I hope you could help me out a bit.
Thanx
Paul Jilbert
- Parkes, NSW, Australia
---
Hi Paul,
To be pedantic, I suggest you go to the local outback fibreglass manufacturer for precise info, OK?
If I recall correctly, the 'glass' is an ordinary glass (one assumes mainly silica) but, BUT in order for the various resins to successfully bond to it, it is coated with an appropriate 'finish' ... Silane A or was it Volane A, comes to mind.
Mind you, that's for fibreglassing a boat, etc. etc. and you didn't say if it is for insulation purposes, did you? In which case, it's probably just ordinary spun glass.
Try a search engine. You might/should get better data there.
Cheers ... an' lottsa luck wiv yer skool project which I hopes you'll spel properly, to.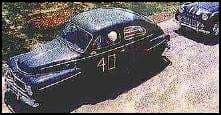 Freeman Newton
[deceased]
(It is our sad duty to advise that Freeman passed away
April 21, 2012. R.I.P. old friend).
---
How are u? I am from Pakistan and want to make a plish bar which is used in electroplating of metals.
Awaizalam
- Lahore, Pakistan