Where the world gathers for
plating, anodizing, & finishing Q&As since 1989
-----
Corrosion with Rhodium over Gold?
I have received a 14K white gold diamond bracelet that has been dipped in rhodium. However, exposure to water appears to have triggered rust/corrosion, reddish particles. Keeping it exposed to water, the rhodium and white gold appears to be disappearing, and the yellow gold appearing underneath. Underneath THAT, closest to where the rust/corrosion is showing, is a metal with a reddish hue, looks like copper.
How can this be? Was this bracelet actually gold-plated copper? But since copper doesn't rust, where's the rust coming from? Any other base metal this could be? I appreciate your help! I have bench jewelers to correct this if it's not fraud from my manufacturer.
Cindy Lee
Castro Valley, California, USA
---
14 karat gold is 14/24's gold and 10/24's other materials like copper and nickel. But it is not clad, it's the same homogeneous material throughout. I can't imagine how it could rust, or peel, or pit, or appear reddish.
It sounds like either fraud or a mistaken belief on your part that it's supposed to be 14 karat.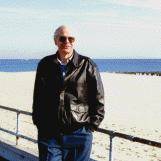 Ted Mooney
, P.E.
Striving to live Aloha
finishing.com - Pine Beach, New Jersey
---
None of the metals you are describing will simply dissolve away in ordinary water. I think you should take your bracelet to a metallurgical testing lab.
Neil Bell
Red Sky Plating

Albuquerque, New Mexico
---
Just to clarify my previous post, the bracelet is stamped 14K, per regulations, and it is set with diamonds. The rust appeared underneath one of the diamonds in it's setting and was noticed because the diamond was reflecting the color change of the metal underneath it. Now that color and rust is spreading. Can "bad solder", as the manufacturer puts it, be the cause? My jewelers and I are mystified. I can't meet with the manufacturer for another month until they're in the country, so I'm trying to solve the mystery in the meantime...Any other ideas? The metal lab is a good one, any recommendations in the NorCal area?
Thanks, all!
Cindy Lee
Castro Valley, California, USA
---
2007
MY 14K RING WAS CLAD IN RHODIUM....WHY? WHAT IS THE DISADVANTAGE? I NEED TO KNOW IF THIS PROCEDURE WILL RUIN MY RING OR DEVALUATE IT?
MARTHA LACY
CONSUMER - LIVONIA , Michigan
---
2007
If my answer is too short, we have dozens of letters on line here about Rhodium, Martha . . . but to answer in one sentence: Rhodium is a precious metal 10X as expensive as gold; and most white gold today is plated with it because people like the brilliant, shiny, polished, white color that it gives, which is whiter than natural white gold. Good luck.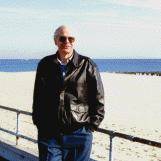 Ted Mooney
, P.E.
Striving to live Aloha
finishing.com - Pine Beach, New Jersey
---
September 4, 2013
Q. Gold plated bracelet and white gold plated bracelet" I do not know on what substrate it was plated. Shows pitting on the white gold -- please advise how to remove it or clean it - can it be stripped, electropolished and re-plated or ??
Mark Debski
- San Diego, California
adv.: Discover the choice made by manufacturers
nationwide for high quality jewelry plating & finishing