Where the world gathers for
plating, anodizing, & finishing Q&As since 1989
-----
Q&A's on Electrostatic Transfer Efficiency: Problems and Solutions
1996
Q. Looking for information about painting with electricity. Have heard of a method using electricity to direct a paint stream directly to a surface, with little or no waste. Any information on this process would be appreciated.
Thanks
Hank
[last name deleted for privacy by Editor]
---
1996
A. You have likely heard of the great gains in deposition efficiency available through electrostatic application. If you have no direct contact in this area, your coating supplier should be able to provide some guidance. When a coating is sprayed with electrostatic equipment there is a charge applied to the paint particle or droplet. The charged paint is then drawn to the grounded substrate at a rate much higher than if it were not charged, resulting in more paint on the part and less over-spray.
Jeff Hagerlin
paint supplier - Houston, Texas
---
November 29, 2012
A. Hi, Hank. Jeff may be correct that you are thinking of electrostatic spraying... but it also sounds like you might be thinking of Electropainting (all called electrocoating, e-coating, or CED coating). In this process the parts are immersed in a bath which relies on electricity to convert ions in the bath to paint on the part. It's very similar to electroplating, but involves the deposition of paints rather than metal. This is the priming process you see on all automobile bodies. Good luck.
Regards,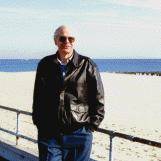 Ted Mooney
, P.E.
Striving to live Aloha
finishing.com - Pine Beach, New Jersey
---
---
Effect of paint resistivity on transfer efficiency
Q. I'm looking for any "Hard Data" that shows impact of paint resistivity on electrostatic transfer efficiency -- particularly with bell spray. I don't seem to be getting any data from bell suppliers.
Gerald Goodell
- Troy, Michigan
---
Q. What is the impact of lesser or higher paint resistivity than specified range? How does it affect transfer efficiency, finish, wrap-around effect on the surface to be painted, when using electrostatic hand gun?
Satyajit Vasant Pandit
- Pune, Maharashtra, India
---
A. The paint resistivity is not a main factor in efficiency. But rather the charge to mass that you achieve on the droplets after or during atomization. If you use a water soluble coating and isolate so that the extreme conductivity does not cause high current flow to ground, you can achieve high efficiency. More important is how you handle the following.
1. Current to ground.
a. The current reduces the voltage, which lowers the charge to mass ratio achievable.
2. The conductive charge, or contact with the charged tool.
3. The ion field, generated off the edge of the tool, sharper is better for ion field.
4. The droplet distribution, the largest most uniform droplets which provide the desired film formation will achieve the best charge to mass and have the best attraction to the field.
5. The field generated to the workpiece, proper distance, etc.
6. The lowest droplet velocity which achieves the desired film formation.
Also critical are the conditions of the booth air flow.
Anthony Brajdich
- Lapeer, Michigan
---
2007
Q. If you have a paint that is adjusted to the range of resistance of the electrostatic pistol but still does not give the desired transfer to the metal, are any solvents or resins or any type of additive that improves that conduction?
Diana Gutierrez
R&D - Antioquia, Colombia
---
April 22, 2009
A. The resistivity recommended by the finishing tool is not the gating factor for efficiency. Generally it will be set so that the equipment is in a good range for current draw and will have a low limit which keeps it in the safety range of what ever rating it has. The metal in the fluid stream as well as the material before ground must be considered in the calculation for capacitance and power.
The resistivity to use is the material manufacturers, this may need to tested for given many materials are made and tested for appearance and durability with conventional airspray. Another consideration is the type of meter you use, there are three measurements I am aware of in use. There are conversions to move from one to the other.
1. Kilohm per centimeter
2. Megohm per square centimeter
3. Megohm per cubic centimeter
The main issue with changing the solvent diluent or other additives is that this may well affect the final appearance or desired characteristics of the material; it is best to do this with the material suppliers support.
Anthony Brajdich
, again
Hunter Associates - Lapeer, Michigan
---
---
Want Electrostatic Painting Primer
2002
I am looking to buy a primer for electrostatic painting.
Andy Hannah
- Pittsburgh, Pennsylvania
---
November 2014

Hi Andy. More words please ... I don't know if you are looking for an instructional book or a base coat. Thanks.
Regards,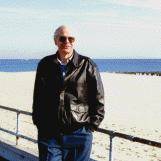 Ted Mooney
, P.E.
Striving to live Aloha
finishing.com - Pine Beach, New Jersey
---
---
How to select best electrostatic spray gun?
December 31, 2009
Q. My company is starting on a repair job for small LPG cylinder (26 cm / 10" diameter and 30 cm height / 12") that requires repainting around 2000 of that LPG cylinder per shift. We are building a conventional water spraybooth with overhead conveyor system. Now we are in the process of choosing the paint gun system. I have decided to use electrostatic to save paint and less overspray.

I am considering systems that do not use external power pack/electricity and the other one has external power pack that require electricity. Which one is better? I am thinking about better transfer rate, safety, longevity, and easy to use (maintenance). Thanks for the suggestion.
Hartono Nugroho
Project Manager - Jakarta, Indonesia
---
January 5, 2010
A. I would ask the gun supplier if you can borrow a demo gun of each one you wish to evaluate for a few days... then after using each one on your plant YOU will be the one who knows which gun is suitable.
Terry Hickling
Birmingham, United Kingdom
---
---
Electrostatic paint is coming towards operator while spraying
November 9, 2014
Q. Please suggest why should operator of Electrostatic Hand Gun while Spraying be grounded or wear conductive shoes.
Secondly, what is the reason paint comes towards operator while spraying?
Ajay Pandey
- Mohali, Punjab, India
---
December 12, 2014

Ajay,
If "Electrostatic paint" means what I assume it means, I think you've just answered your own question.

Ray Kremer
Stellar Solutions, Inc.

McHenry, Illinois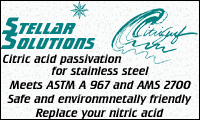 ---
March 13, 2015
Q. The Paint is coming back towards the operator while spraying with electrostatic spray guns.
Ajay Kumar Pandey
- Mohali, Punjab and India
---
March 20, 2015
-- apologies, finishing.com misfiled this reply, and didn't post it until May 8
Q. Hi, I want to setup a electro painting station in my factory for quick painting of steel saw blades. I don't know where to start. Do we have any literature on this technique of painting? Please help.
Sanket Jain
- Jaipur, Rajasthan, India
---
---
Q.
March 6, 2018
Q. I have some electrostatic spray gun (Graco) with good resistance condition. But the covering efficiency is not good.
According to information, [it's] due to electrostatic leakage in the spray gun (barrel). Please advise and explain what causes electrostatic leakage and how to repair or eliminate this problems.
Thanks for your help.
Didin Sudrajat
PT. HYUNDAI INDONESIA MOTOR - Jakarta, Indonesia