World's #1 finishing resource since 1989
No login needed: Chime right in
topic 1194
Cracking Powder Coated Finish
1998
Q. We have recently installed a small batch powder coating system to coat our brass lighting fixtures. We use a clear powder coat on the brass material as well as a black powder. We have been experiencing varying results - sometimes the end coat is very durable in either color and sometimes the finish cracks off at the slightest touch. As we are still so new to the procedure we would appreciate any comments on what the problem might be.
Susan Sonnleitner
SF Designs
---
1998
A. The problem could be:
The powder could be under cured. You should check your data sheet to check the cure cycle of the powder you are using. If you are using multiple powders you should establish separate cure cycles for each on your batch oven.
The oven may be malfunctioning, you should call your powder supplier. They may be able to test your oven for you.
Mark Coulbourne
Farboil
---
1997

Thank you, Mark! We will try your suggestions. I think part of the problem is that we are working with brass which we can't heat up over 350 degrees without it discoloring, so we probably need to keep it in the oven longer than specified.
Susan Sonnleitner
[returning]
SF Designs
---
1997
A. Now that doesn't sound right. You need to run the temperature to cure the paint. If the base material is not compatible, that's another problem.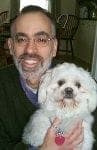 Tom Pullizzi
Falls Township, Pennsylvania
---
1997

Tom, that was the information we received from the powder coating supplier - preferable temperature ratings are 400 degrees, should be cured at least at 325, but then longer. It seems to be working well, except for the cracking of some of the products - not all. It's probably still a learning process!
Susan Sonnleitner
[returning]
SF Designs
---
1997
A. The discoloration of brass at 350 °F can be a real problem. If you need a very good clear coating powder that will cure below this point, please contact me for a sample and data.
The cracking you see is certainly lack of cure of the coating which occurs when the cure temperature or time gets too low. The mass of the part must be considered also. An oven cycle that provides full cure on thin sheet parts may not be adequate for heavier cast parts.
Jeff Hagerlin
paint supplier - Houston, Texas