World's #1 finishing resource since 1989
No login needed: Chime right in
topic 1190
Gold Plating to Mirror Finish
1998
Is it true that to get a "mirror finish" on an item that is to be gold plated, it has to be chrome plated first.
I always understood that to do gold plating (on a copper item) they nickel plate under the gold plate to bring out the luster (shine).
I have a small sculpture that was gold plated, but in some areas it is not as bright (shiny) as other adjacent areas.
Again, I was told that to get an "even, all around" shine, it has to be chrome plated first.
I would appreciate any info on this subject.
Carlos Ayala
---
1998
Nickel will be a barrier to prevent the gold from diffusing into the copper, and it provides a nice underplate for the Gold.
Perhaps "chrome plating" referred to using a nickel base plate. If you start with a nickel-chromium plate, you must remove the chromium before plating with gold.
Starting with a nickel-chrome plate, stripping the chrome and applying gold is not such a crazy idea. In a way, it might improve the gold plate, because chromium is unforgiving of nickel plate. The throwing power of the chromium, in part, depends on the cleanliness of the nickel plate. If the nickel processing solution contains an excess of organics, the chromium will not deposit in the low current density areas of the part. So, if the part has good chromium coverage, you have one indication that the nickel plate is good, and the gold plating job should be easier. It is not essential that this procedure be used, I just thought I would mention it. Also, if there will be a delay between nickel and gold plating, a chromium layer will keep the nickel clean during the wait.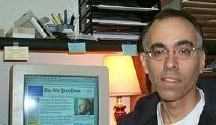 Tom Pullizzi
Falls Township, Pennsylvania
---
1998
Is it true that gold-plated antenna improves GSM mobile phones reception?
John
---
1998
OT get the best finish with chrome or gold on a black or steel metal, is to laid down a coat of copper, this will help in low current areas and then lay down a nickel then gold or chrome.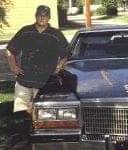 Barrett Russell
Saskatoon, Saskatchewan, Canada