World's #1 finishing resource since 1989
No login needed: Chime right in
topic 1187
Preventing water marks on plated parts
1998
How do you dry parts in a dry-off tank without spotting or watermarks? We have put in a dryer tank for our alkaline zinc rack line. It works fairly well, but we have some spotting and water marks on the parts. Are there any products out there that will keep this from occurring? I've been told that RO water in the final rinse will work, but that seems expensive for a flowing hot rinse tank. We have tried a proprietary rinse aid with limited improvement.
Terry Burgess
---
1998
Seems like you will need more rinses, cleaner rinses, top spray rinses, etc., to get that slimy processing solution off of your parts before the final rinse containing the rinse aid. By a dryer tank, do you mean an empty tank with blowers inside?


Tom Pullizzi
Falls Township, Pennsylvania
---
1997
I agree with tom. DI water may be adequate and is less capital investment. Have you tried one of the heated spin dryers? I also have no idea what a dryer tank is.
James Watts
- Navarre, Florida
---
1998
Also see 20Ways to Cut Water Usage in Plating Shops


Tom Pullizzi
Falls Township, Pennsylvania
---
1998
There are basically 3 ways to minimize water spotting:
1). Use a solvent dryer instead (similar to a vapor degreaser). This is often done for electronics contacts and jewelry, but considering the pressures against use of solvents today, this is probably not the way for you to go.
2). Use cleaner water. I concur with the others here that deionization is probably the most practical way to purify the final rinse water.
3). Strip more of the water off, allowing less dissolved solids to dry on. This would be done by making sure your dryer tank uses a relatively low temperature, but recirculates a lot of air and has a powerful stripping action. A good size centrifugal blower and a well designed discharge plenum is the key.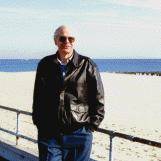 Ted Mooney, P.E.
Striving to live Aloha
finishing.com - Pine Beach, New Jersey
---
1998
I have used a mixture of DI water and isopropyl alcohol as a final no flowing dip rinse with good luck. It must be compatible with your waste water system and be acceptable to your local sewer agency and your insurance agent.
An air knife of high pressure air will remove the bulk of the water rapidly so less spots and less intensity of spot. You have to keep OSHA happy on this however. There are several companies that make air strippers that use regenerative (no oil) and are a pressure that OSHA does not regulate. They are not much more than one or more plenums (PVC?), normally facing down with numerous fine holes or a fine slit in the bottom of it and a air line hooked up to it.
James Watts
- Navarre, Florida
---
1997
Like I was saying: There are basically 4 ways . . .
Thanks, Jim :-)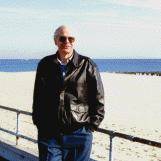 Ted Mooney, P.E.
Striving to live Aloha
finishing.com - Pine Beach, New Jersey