World's #1 finishing resource since 1989
No login needed: Chime right in
topic 1176
PROBLEMS IN GOLD PLATING
1998
Q. I have been reading your comments on many plating problems and I was curious to find out whether you would be able to help us to sort out the same.
We are engaged in Jobworks of Gold plating for decorative purposes. Our main customers are Watch Industries who require watch straps and Cases and other parts gold plated.
We have the following process:
For SS substrates:
ULTRASONIC CLEAN NGL Switzerland chemistry.
Rinse
Rinse
Alk clean NGL
RINSE
RINSE
Electroclean NGL
RINSE
RINSE
Activate NGL
RINSE
DI RINSE
Trivalent Gold Strike ENGOTECH HK LTD c/d 4ASD
DRAGOUT RINSE
DRAGOUT RINSE
DI RINSE
2N(c) ENGOTECH HK LTD. c/d 2Asd
DRAG OUT RINSE
DRAGOUT RINSE
KMnO4
RINSE
RINSE(HOT)
DRY.
We are facing some problems in the TGS bath.
1. the plating is reddish brown.specially in LCD areas.
As the Watch straps are having many LCD areas this is very dominant.
Further in the Hull Cell the plating is ok because we are using a regular Hull Cell plate(again ss plate polished)
2. there is no consistency in plating;
Some times the gold concentration has suddenly reduced.
As you know unless we do an undercoat of flash gold we cannot carryon the build up gold (for color;2N(C))
I can give some of the operating parameters for your info.
TGS Bath:
gold content 1.5g/l
Current density 4 asd
Density 22Be' (spec says bet 13-18)
pH 0.85 (spec says bet 0.4 to 1.0)
In our attempt to bring down the pH we had added conc H2SO4 and hence the density which we had earlier maintained at about 16 has shot up to 22 Be.That is when we stopped further additions.
Temperature : 30 -40 C.
Anodes : Platinised Titanium Mesh anode.
Rectifiers : Low ripple(less than 2%) switching rectifier.
With the above information would you be able to recommend any suggestions for improvement in our plating quality.We have interacted with the supplier but it is not very encouraging.
I would be grateful if you could find some time to give a thought to this strange problem.
Thanks for your attention;
Best Regards,
S.R.Chandrashekar
- INDIA.
---
1997
A. One of the things that you buy besides chemicals is "service" . One or both of your suppliers should be in your facility helping solve this problem. Yell louder. A threat of switching vendors normally brings some response. If it does not, switch to a vendor that will help. Personal opinion.
James Watts
- Navarre, Florida
---
1998
A. Your sudden decrease in Gold concentration leads me to believe that someone is plating it out for personal consumption, or is leaving parts in it striking while doing something else. Does your supplier analyze for contaminants routinely? But usually, this problem is caused by low gold concentration, or low temperature. Can you analyze Gold in house? If you are hand-carrying racks through it, you can make gold additions per rack if necessary. One way I track these kind of problems down is to prepare control charts on an amp-hour basis instead of a time basis, and log rack amp-minutes & additions. You out-of-control conditions will then reveal themselves. If you are having a problem, your supplier will usually do a bit more than the usual amount of analysis to help you through it. If you are getting no help from them, call another like Technic, etc. They certainly will.
Regards,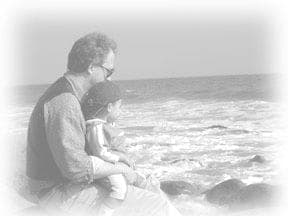 Dave Kinghorn
Chemical Engineer
SUNNYvale, California
---
1997
A. You can also check (and chart) your acid concentration by titration instead of by pH electrode. The hydrogen is bubbling away at your cathode. What is the cathode current efficiency of your strike bath? Is it close to the specification given in your supplier's technical bulletin? What is the condition of your Pt-titanium anodes (Is there any Platinum left on them)?
Is the problem only on stainless steel? Are you allowed to strike with a Woods Nickel strike first?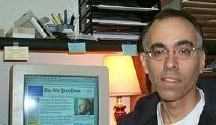 Tom Pullizzi
Falls Township, Pennsylvania
---
1998
Want to get rid of gold plater.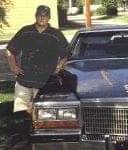 Barrett Russell
Saskatoon, Saskatchewan, Canada
---
1997
Sorry, Barrett, please spend a few more words as I can't figure out what you're telling us. Are you suggesting that the answer to Mr. Chandrashekar's problem is for him to fire his operator? Or are you looking for a better jobshop to plate your own parts? Or maybe offering a gold plating machine for sale cheap? :-)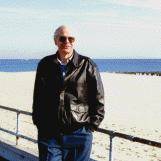 Ted Mooney, P.E.
Striving to live Aloha
finishing.com - Pine Beach, New Jersey
---
2003
A. You can switch over to Ion Plating which essentially consists of titanium nitride + gold coatings done inside a vacuum chamber by plasma PVD process.
H.R. Prabhakara
- Consultant
bangaloreplasmatek.com - Bangalore Karnataka India