World's #1 finishing resource since 1989
No login needed: Chime right in
topic 1174
Poor adhesion of silver plating on PMMA
1998
I would like to know which are currently the best practices to deposit silver onto a PMMA film. I think silver has a poor adhesion to PMMA and therefore some kind of pretreatment is required. Probably by using an interface layer of SiO2 adhesion could be enhanced. I would like to know also if this process is easier on PET.
Looking forward to hear any advice on the topic,
Jose C. Arboiro
Instituto de EnergÌa Solar - Spain
---
1997
What does PMMA and PET stand for?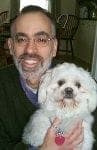 Tom Pullizzi
Falls Township, Pennsylvania
---
1998
PMMA stands for PolyMethyl MethAcrylate and
PET for PolyEthylene Terephthalate
Regards
Jose C. Arboiro
Instituto de EnergÌa Solar - Spain
---
1999
I would like to known if anyone has been able to make photoconductive polycarbonate or a polycarbonate + PMMA blend? My needs are for a transparant film. rjm
Robert Miller
---
May 16, 2011
we are working on silver coatings on textiles. We have been working on two different fabrics, PET and nylon. PET has better adhesion than nylon (I am not sure about PMMA) ..we also did post treatment by coating some resin to improve the adhesion.
Nurmalasari
- Taiwan