World's #1 finishing resource since 1989
No login needed: Chime right in
topic 1172
Powder coating guns "puffing" or "surging"
1998
we have had problems with our Nordson gun "puffing" or "surging," alternating heavy bursts of powder with too light an application. any insights on what the problem might be?
tammi lafler
---
1998
You have probably already been told that "puffing" can be caused by a number of sources. I would start by checking your feed hopper for proper fluidization. Too many applicators under estimate the critical nature of this air setting. Then check your powder delivery pressure to insure you are receiving adequate air to the gun. Make sure there are no kinks in your hoses. Make sure your pumps are clean and have new throats inside. I have found this a particular problem, because when they wear, they tend to make the system use more air that the operators cannot give because it will tend to impact fuse at the throat. 9 out of 10 times you will be able to correct this surging with the above approach. If there is still a problem after this you might contact the powder supplier to test your powder and you may have to check your air supply, fluidizing membranes both in the feed hopper and collection hopper for contamination. I don't know if you have a atmospheric controlled applications area, but some powders will tend to puff a little if there is high relative humidity. This is rare however.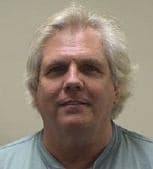 Bob Utech
Benson, Minnesota

A Guide to High Performance Powder Coating
by
Bob Utech
[affil. link to Amazon]
---
1998
It could be several things:
1. Blockages in the gun, hose, or powder pump
2. Insufficient compressed air
3. Improperly adjusted gun settings
4. Inadequate powder fluidisation
5. Accumulation of fines in the fluid bed
Mark Coulbourne
---
1998
WE HAVE HAD THE SAME PULSING OR SURGING PROBLEM IN THE PAST FEW MONTHS. ACTUALLY SINCE MY FORMER PAINTER LEFT THINGS HAVE NOT BEEN THE SAME AND I THOUGHT IT MIGHT BE SOMETHING WE WERE DOING WRONG BUT THE HUMIDITY HAS CHANGED AND THAT MAY BE THE CAUSE. WE HAVE A NORDSON SYSTEM ALSO AND PERHAPS THE SETTINGS FOR AIR AND POWDER ARE INCORRECT (HELP!), ALL THE PUMP PARTS LOOK FINE BUT I WONDER IF THE BOX VIBRATING SYSTEM IS PART OF OUR PROBLEM.
I WAS THINKING OF CHANGING TO A FLUIDIZING POT, THAT'S HOW I GOT TO THIS SITE......
ANY HELP WOULD BE APPRECIATED
A.M.
ALAN MATEWISH
METALWORKS - Canada
---
2000
Explain in simple language what gun-puffing is? trivia contest and I'm curious. Thanks.
A Reed
- Wayland, Michigan
---
2000
In our own terminology we call it "Gun Spitting". True, getting the right fluidity of the powder is the basic solution. But my observation is that every time we start a new color run (after a color change), we found it is important to readjust the conveying air, dosing-air etc. and to check the flow or discharge of powder from the gun nozzle. Variables like colors, different paint brands, air humidity, air temp., equipment defects or the condition of used powder (could be lumpy-stored in hot areas) will cause it. Working around these variables is important achieve good result. Shorter hose, setting the powder to air ratio lean and more fluidizing air in the hopper helps. Setting the controls right is not enough because conditions may change an hour later. To monitor the process at all times and adjust accordingly is important. Knowing how different paint brands and color behaves during usage in gained by experience.
CARPO TIROL
- Brisbane, Australia
---
2004
Long powder hoses, especially if they were looped, was the cause of our problem. Don't raise the hose, drop it and then raise it back to the gun; this causes the powder to collect at the lowest section and spurt out when the air builds up.
Hope this helps
CLETUS BENEDICT
- Ontario, Canada
---
June 11, 2011
Check the O-rings(s) on the powder pump. I once solved a similar problem buy replacing old worn out O-rings.
Larry Johnson
- Sarasota, Florida