World's #1 finishing resource since 1989
No login needed: Chime right in
topic 1170
Textured coating needed: powdered suede?
1998
In restoring a '65 Plymouth Barracuda, I'm searching for an unusual textured coating found on the trunk-divider panel. It is a soft matte-black surface that I can only describe as 'suede-like'. I'm sure that it was sprayed on. Does anyone know of any such treatment?
Please help!
Thanx dearly,
David Piper
---
1997
Try your local ceramics supply store, looking for powdered suede. My wife uses this stuff on her crafts and it definitely looks like suede when completed. Durability may be another issue though. I don't know your location, but she purchased hers at CeramExpo in Monmouth NJ, coming up again early october...
Ron Landrette
plating equipment supplier - Bristol, Connecticut
---
1997
Dear David,
Its been awhile since I have painted with suede. And unfortunately I can't remember who made it. It was wet paint and produced via industrial company. ? Sorry.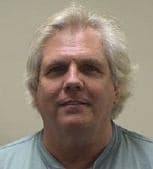 Bob Utech
Benson, Minnesota

A Guide to High Performance Powder Coating
by
Bob Utech
[affil. link to Amazon]
---
1998
I have a '64 barracuda which is mostly original. My trunk divider panel, which is thick plywood, is painted a matte black on the trunk side. I don't think it's a "suede" finish, but I will check closer next time I am in the trunk for something. This may have been one of those "either or" things during production, or a particular plant, or they ran out of one or the other. Anyway, if you find out any technical information on your suede finish, please contact me so I can add it to my information database.
Jim Deane
Student
---
1997
Give us a copy of any information. There is no place like somebody else's computer to store valuables. Also check in with finishing tips on the restoration of other vintages.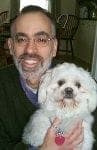 Tom Pullizzi
Falls Township, Pennsylvania