World's #1 finishing resource since 1989
No login needed: Chime right in
topic 1167
Polysulfone electroplating for EMI/RFI shielding.
1998
Hello,
I have some difficulties to find US based companies specializing in Polysulfone electroplating for EMI/RFI shielding.
I would be very grateful if you could send us the names, addresses,Tel and Fax of some of them.
Thank you for your help
Best Regards
Dr. Bouarfa Mahi
---
1998
Our Directory of Equipment contains several primary suppliers and distributors.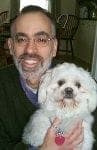 Tom Pullizzi
Falls Township, Pennsylvania
---
affil. link
"Electroless Copper and Nickel-Phosphorous Plating"
from Abe Books
or

1998
Dr B:
Are you referring to plating a metal over Polysulfone plastic for the purpose of EMI/RFI shielding a device within? If so then you have chosen a difficult plastic to activate, as polysulfone is well known for its inertness. I have rendered it active for Sn/Pd catalysis followed by electroless Nickel or Copper by first treating it in hot 180° F 10% KOH for 2 min. then boil it in H2SO4/K2Cr2O7 with just enough water to fix the boiling point at 250'F for 1 min. Rinse then apply the Pd catalyst via Sn oxidation. There are off the shelf chemicals/processes for each of these steps.
Regards,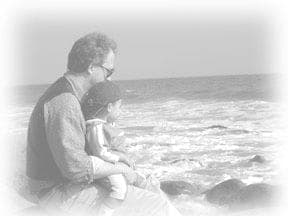 Dave Kinghorn
Chemical Engineer
SUNNYvale, California
---
1998
Hi!
If you're still having difficulties, I help set up an automated line for a large electronics mfg. firm in the Pacific Northwest some years ago. The line was set up with processes for the application of electroless nickel over electroless copper on injection-molded ABS, various injection-molded structural foams, polysulfone, Ultem, and polycarbonate substrates. As that company elected to get out of that business, I guess its okay to suggest that if you find a shop that's willing, the work (injection-molded polysulfone) must first be stress-relieved in an oven for approx. 12 hours at about 175 degrees F. You can test for doneness by immersing a part (if not cost-prohibitive) in Acetone [affil. link to info/product on Amazon]. If its done, nothing will happen. If its not done, the part will literally fall apart. Then the parts are immersed in a 50% solution of DMF and water heated to 125 degrees F. to swell the skin of the plastic. Rinse in clean water and load for plating. The process we utilized employed a chromic etch, neutralizer, sensitizer, Sn/Pd catalyst, accelerator, electroless copper, Pd activator, then finally the electroless nickel. Hope this helps!
Steve Clay
---
1998
I would like to know if anyone out there has data on the Dielectric Constant and Dissipation factor of Polysulfone at high frequencies i.e above 1 GHz. Thank you.
Yvan Araktingi