World's #1 finishing resource since 1989
No login needed: Chime right in
topic 1163
Gold colored chromium plating
1998
When I read the book Modern Electroplating on page 136 about Colored Chromium Deposits, I am very interested about topics of production 'Gold-colored' chromium deposit which is patented by The Corillium Corporation and marketed jointly with Harsaw Chemical Company.
My questions:
Is the 'Gold-colored' chromium deposit the same plating process with some Hard Watchcase plating for example : Rado watchcase?
What literature or book explains this case in more detail?
How to contact the above companies?
Is there other company selling or producing this kind of chemical?
Thanks to answer me
Anton Bijosono
PT.Citra Selaras Harmoni
---
1998
Harshaw is now Atotech, so that's a start. Other than that, plain chrome-colored chrome and black chrome are the only colors that I ever heard of; I'm not familiar with that gold colored chromium, but the very hard gold-colored material you see on such things as drill bits is titanium nitride, applied by vapor deposition, not gold chrome.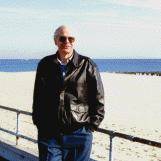 Ted Mooney, P.E.
Striving to live Aloha
finishing.com - Pine Beach, New Jersey
---
1998
While you could get some information from the referenced patent, Atotech would be the route to go. Most colored bath are a pain to run and are very sensitive to current density which normally means shaped anodes or thieves. Real control will probably require instrumentation such as XRF. Might be an interesting hobby or sideline, but probably difficult to make a business out of it.
James Watts
- Navarre, Florida
---
2001
I am a student at Central Oregon Community College. I am gathering information for my engineering project. I would like to get information about the black chromium process. I am doing research on solar water heaters and their design and construction. I have learned that black chromium is very efficient in the heat absorption and transfer and has a very low loss. (0.95, 0.090) I would like to know how the process is done and any other pertinent information.
Keener, Lane
- Bend, Oregon
---
There is very little difference in how black chromium is done from how conventional chrome plating is done. Just a "poison" in the bath that discolors it, and most of the major suppliers including Atotech offer it. Atotech calls it ChromOnyx®, I believe. But there is a lot involved in chrome plating.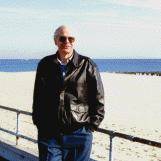 Ted Mooney, P.E.
Striving to live Aloha
finishing.com - Pine Beach, New Jersey