World's #1 finishing resource since 1989
No login needed: Chime right in
topic 1162
Repairing damaged chrome plated surface
1998
Can I get information about how to repair a chrome-plated surface that has been attacked by HCl?
Any suggestions will be appreciated. Thanks in advance.
George Gorecki
- Naperville, Illinois
---
1998
Hydrochloric acid dissolves chromium metal, so you may have removed a thin plated coating. Is there an underlying coating of nickel on the part?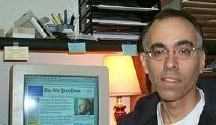 Tom Pullizzi
Falls Township, Pennsylvania
---
1998
Unfortunately not much. You probably already realize that your best bet is to have the part stripped and have it replated. To my knowledge there is no brush plating technique that would give a suitable finish for decorative chrome repair.

Daryl Spindler
, CEF
decorative nickel-chrome plating - Greenbrier, Tennessee
---
1999
I bought a wheels and tires package from [a supplier] in california. Everything has been fine until today when I was washing my car, one of my wheel have a small piece of chrome peeling off. I know I have some type of warranty or something. My wheels cost me about $2000 and I don't think the chrome is supposed to just peel off after a while. What should I do? I trying to contact [the supplier] at the moment. please respond
Nick Johnson
- bowling green, Kentucky
---
1999
Hello, Nick.
We can't print the supplier's name here because that would constitute a 'slam' and we really have no good way of knowing that complaints are valid and without vested interest.
However, chrome is not supposed to peel (ever!) and you are welcome to quote me on that.
Depending on how old they are, I think you will find that the supplier will be happy to fix the problem for you. Good luck, and let us know what they say.
Regards,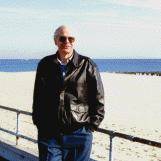 Ted Mooney, P.E.
Striving to live Aloha
finishing.com - Pine Beach, New Jersey
---
2001
I have a 1996 Rover and the chrome on the inside of one of the wheels has started to peel. Because of this the tire isn't maintaining a good seal and I'm having to inflate it each day. Should I buy a new wheel ($600) or is there a better (cheaper) alternative?
Ivan Jackson
- San Antonio, Texas
---
2001
There is probably no way to fix it, Mr. Jackson. But, as the owner of a Geo Tracker who is now suffering rim leaks on two wheels, after having replaced two rims for the same problem just a couple of years ago, I am beginning to believe that some wheels are prone to this problem whether they are plated or, as in my case, just painted.
Which is to say: the chrome should not peel, but I wouldn't concede--sight unseen--that the peeling of the chrome is the cause of the slow leak. Perhaps we both drive off-road and get some little wheel dings.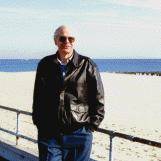 Ted Mooney, P.E.
Striving to live Aloha
finishing.com - Pine Beach, New Jersey